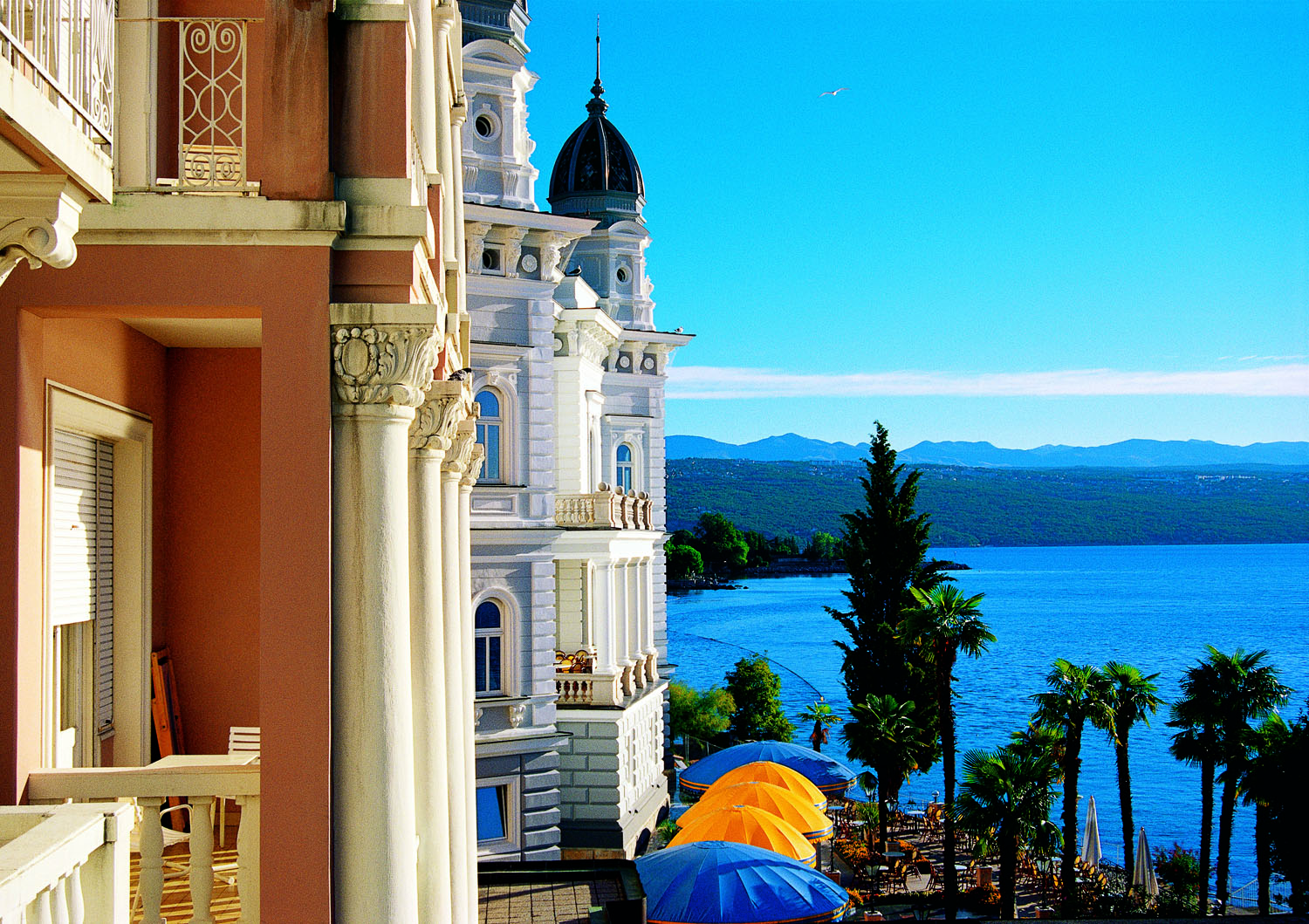 The tradition of congresses in Opatija is nearly as old as the tradition of tourism. One year after the opening of the first hotel in Opatija (the Hotel Kvarner in 1884), Dr. Theodor Billroth and the Austrian Southern Railway Company organised a meeting of balneologists in 1885, where they also discussed the issue of proclaiming Opatija a winter health resort. This was later confirmed by the emperor Franz Joseph II who officially declared Opatija a health resort in 1889.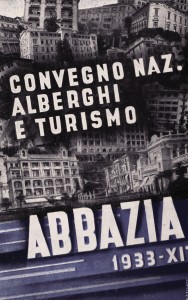 The 4th Congress of Austrian Balneologists, organised by Dr. Julius Glax, was held in 1904, and the 8th International Congress of Thalassotherapy took place in 1908, also thanks to Dr. Glax.
After World War One, with Opatija remaining under Italian government, its rapid development stopped and its importance as a tourist resort diminished in favour of destinations in Italy. However, we have information from that period about the National Congress of Hotels and Tourism taking place in Opatija in 1933.
In the 1950s, tourism in Opatija began to flourish once again, and the town again hosted numerous congresses, such as the International Congress of Hydroclimatology and Thalassotherapy (1954), or the Congress of the International Handball Federation (IHF).
In the following years, Opatija hosted a series of congresses for international and European associations in different areas (medicine, traffic, sport, science, politics, tourism). One of the most important was definitely the Congress of the International Ski Federation (FIS) in 1971, for which the congress hall in the Grand Hotel Adriatic was built.
The importance of Opatija as a convention destination is reflected in the fact that in the late 1960s and in the 1970s, the headquarters of Meditercongress, the International Association of Organisations and Conference Towns interested in the Mediterranean area, which had approximately thirty members, was located in Opatija. The scope of this association, which was founded on the 9th March 1968 in Venice, was a joint promotion of its members with the purpose of attracting new conferences and events. In 1973, negotiations about joining the European Federation of Conference Towns (EFCT) began, which resulted in the member towns becoming members of the EFCT (today, European Cities Marketing – ECM) by a special agreement in 1978, when the Meditercongress ceased to exist.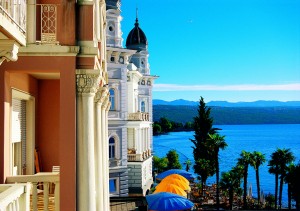 Opatija is today a full member of ECM and continues to host various international conventions and congresses each year.
Business is always in need of new energy, passion, and ways to escape the everyday routine, however efficient and well organised this routine might be.
Every business meeting, be it for 5 or 500 participants, requires the right infrastructure and logistics, conference halls and technological equipment.
And Opatija has all of this. Its irresistible appeal as an inspiring MICE destination comes from three unbeatable characteristics – its tradition, accessibility, and enchanting diversity.
Opatija was "invented and designed" in the 19th century.
It was built so the cream of Austro-Hungarian society could come to recharge their batteries at the place where sober Central Europe meets the pulsating rhythms of the Mediterranean.
The old Opatija, as a unique imperial holiday and health resort, had been a centre of wellness and well-being long before today's relaxation and marketing gurus created these new symbols of the quest of psychical and physical harmony.
Opatija has been able to preserve this historical energy right up to the present day, ennobling it with superb services and up to date offering.
Despite being close to numerous airports, a particular attraction of modern Opatija is still that it's a seaside resort only a few hours' drive from continental cities such as Milan, Vienna, Munich, Budapest, or Belgrade.
Thanks to the closeness and the overlapping of great cultures, Opatija and its surroundings have always formed something of a multi-cultural hive, so pleasant for generat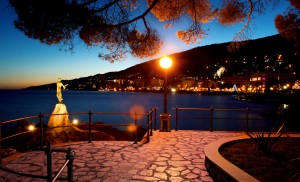 ing new visions and ideas.
Mother Nature has also bequeathed to Opatija a natural diversity to match its cultural diversity.
The sea, the islands, snow-covered mountains and mountain lakes – all can be reached within half an hour's drive of Opatija, making it a true paradise for sporting activities and excursions.
In these days of highly specialised services and products, Opatija has thanks to its tradition and diversity retained a universal beauty that offers visitors a wealth of choices to suit their requirements.
As such, Opatija is a truly unique European destination.
Look around and discover your own piece of Opatija.
Opatija in numbers
| | | | | | |
| --- | --- | --- | --- | --- | --- |
| Category | Number of venues | Number of rooms | Number of beds | Number of halls | Total surface |
| Historical venues | 4 | – | – | 8 | 696 m2 |
| 5* | 3 | 338 rooms | 667 beds | 14 | 1412 m2 |
| 4* | 13 | 1154 rooms | 2158 beds | 21 | 2984 m2 |
| 3* | 10 | 761 rooms | 1365 beds | 6 | 1359 m2 |
| 2* | 4 | 345 rooms | 653 beds | 6 | 519 m2 |
| Total | 30 | 2598 rooms | 4843 beds | 55 | 6970 m2 |