Even airlines are getting into the green movement.
Silverjet, a new British airline, bills itself as the first carbon-neutral airline.
The all-business-class, London-to-New York carrier includes a mandatory carbon offset contribution in the ticket price, which is invested by Silverjet's partner, The CarbonNeutral Co., a London-based climate consultancy.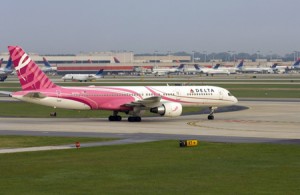 For every ton of carbon dioxide that the flight emits, one ton is saved through climate-friendly projects around the world that The CarbonNeutral Co. invests in. One such project, for example, is a New Zealand wind farm.
Delta Air Lines is also going green.
The airline implement a voluntary carbon-offset program, making it the first U.S. carrier to do so. Customers booking tickets through Delta.com will be able to make a donation to fund the planting of trees in sustainable, managed forests around the world through Delta's partnership with The Conservation Fund. These trees help offset carbon emissions by absorbing carbon emissions from the atmosphere.