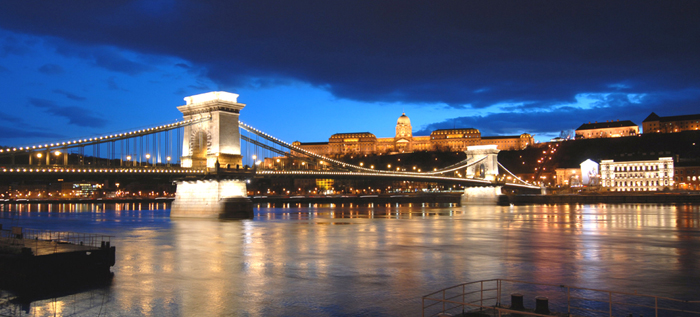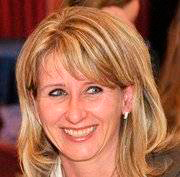 For 9th issue of SEEbtm magazine, Anikó Ferenczy, Director of the Hungarian Convention Bureau, was so kind to answer to few questions regarding success of city of Budapest as a meeting destination in Europe and work of its convention bureau.
1. Could you present Budapest as a congress destination in few sentences to readers of SEEbtm magazine?
*  Easy access. Short flights from all European capitals: flight times less than 2 hours, multiple connections.
*  Budapest ­ Spa capital of Europe. There are few more suitable places worldwide where the uplifting cultural experience could better be combined with the rejuvenating experience of a health spa treatment than Budapest.
*  Cultural wealth, integral part of European culture. The possibility of listening of contemporary and classical music, opera performed by internationally renowned stars, fiery local gypsy music, top class jazz, the ever popular operetta, folk music and dance in one of Budapest's numerous concert halls, opera houses, restaurants, bars and music clubs. There are a variety of museums, art galleries and exhibition halls to explore.
*  Shopping. You can find all major fashion brands right in the heart of the city centre. Ceramics, embroideries, hand painted Herend and Zsolnai porcelain, antiques, Halas – lace, delicacies like red paprika, salami, excellent brandies and world famous wines e.g. the Aszú of Tokaj, the Egri Bikavér, etc.
2. What are the main advantages of Budapest as a destination for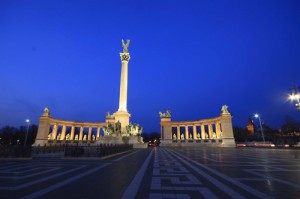 organizing events?
*  Value for money. Based on the price-value conditions Hungary is still among the most reasonable destinations in Europe.
*  Well-developed infrastructure for conferences and incentives. Deluxe and five star hotels, well skilled and knowledgeable guides, legendary art of cuisine, widely varied, extraordinary venues
*  Gastronomy. Michelin star winner restaurants are waiting for you to explore. Dine in luxurious but still affordable restaurants offering the best of world famous Hungarian cuisine and wines.
*  Most of the famous sites and major hotels are in walking distance to each other. The public transportation is also very well developed offering fast and nature friendly ways to get around the city.
3. According to ICCA statistics, city of Budapest is at rank 11 by number of meetings in 2011. That is a great success of your convention bureau. What are your plans for the future?
We are extreamly proud of this result, especially given that in last year Budapest is 18th ranked. This is a great sucess for Budapest, and we would be very happy if Budapest could keep this position for the next year as well.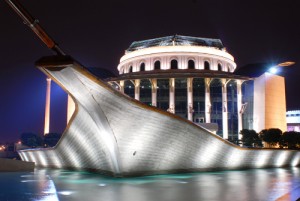 4. Budapest Airport has been selected to host Routes Europe 2013. What are your expectations from this significant event? How hard was it to get this event?
The successful tender was submitted by Budapest Airport, the Hungarian National Tourist Office (in cooperation with the Hungarian Convention Bureau) and Tourism Office of Budapest. Three competotors had to overcome during the long tender period and I belive the strong collaboration  between the 3 Hungarian parties led to the success. The most important target is to provide a forum for the management of the European Airlines and Airports, Tourist Boards to discuss the most important questions on air transport, new and launch services. We belive it will bring more business to Hungary in the near future and more people will have the opportunity to come to Budapest.
5. Could you tell us more about finished project MICE Study Tour 2012? What were its aims?
The Hungarian Convention Bureau organized a great successful famtrip connected between 03-06 June. 42 meeting and conference organisers arrived from different part of Europe, USA, India and Middle East as well. This year the participants had the opportunity for further meetings in the framework of "Budapest – more than expected" Workshop, which was also coordinated by HCB. During the fam trip, our guests could personally visit several five-star hotels and the most important special gala venues in Budapest. The amazing incentive programs provided by Hungarian DMC's highly contributed to the success of our fam trip. According to the feedback of a participant: "Budapest is such a beautiful City and has so much to offer – certainly far more than expected!"