All of Belgrade's leading hotels, venues and meetings supplier businesses are partners to the BCB.  As a result, BCB can help meeting planners to access a broad choice of the best meetings products and services available.
Services provided by the Belgrade Convention Bureau:
Bid Assistance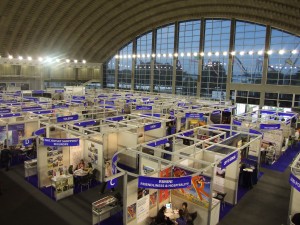 Bidding for meetings or congresses requires a wide range of skills to be successful.  These include strategic planning, organizational skills, leadership, creativity, lobbying and presentation skills.  The ability to build strong partnerships with clients is also vital.
BCB provides local and international hosts with a high level of knowledge and expertise in planning and compiling bid documents and packages, including:
Identifying and addressing bid criteria
Co-ordination and preparation of bid documents
Obtaining letters of support from government and industry leaders
Preparing preliminary budgets with Professional Conference Organisers (PCOs)
Liaising between government and industry
Locating suitable venues in Belgrade and surrounds that meet bid criteria
Identifying accommodation packages that meet bid criteria
Tentative bookings of meeting venues, hotel rooms and social venues
Support and management of site inspections
Bid promotions including distribution of promotional material and media assistance
Preparation of bid documents
Assistance with bid presentations
Services to Meeting Planners
Once a meeting has selected Belgrade as its future destination, the BCB offers a range of services to meeting planners: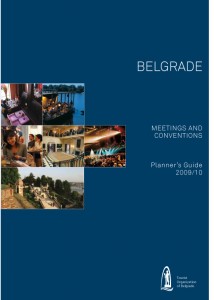 Meeting Planners Guide to Belgrade
PCO selection assistance
Advice on destination issues (facility selection, pre and post touring, social programs)
Service referrals
Promotional materials / information kits
Government liaison
Contact:
Dragana Babovic, Coordinator for Congress tourism
Masarikova 5
11 000 Belgrade, Serbia
Phone: + 381 11 3061 391
Fax: + 381 11 3061 414
Mobile: + 381 64 81 81 040
E-mail: dbabovic@tob.co.rs
Web address: www.tob.co.rs