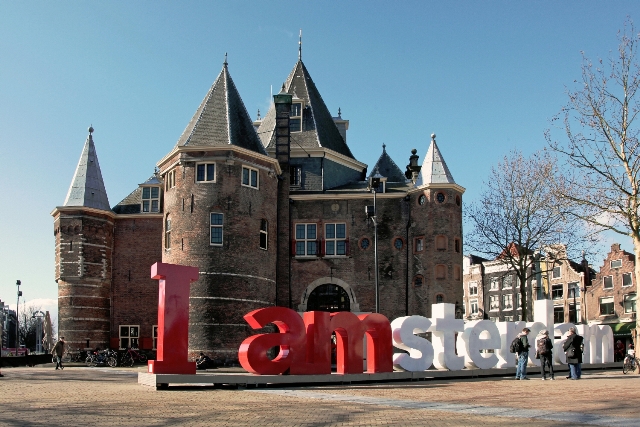 By ICCA ranking for 2012, Amsterdam is once again in top-10 congress cities in the world. About its opportunities and plans for meeting industry, we spoke with Mr Marc Horsmans, Manager of Amsterdam Convention Board.
1. Amsterdam leaves a unique memories and feeling on everyone. Could you name a few things that makes it so special?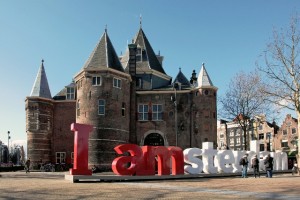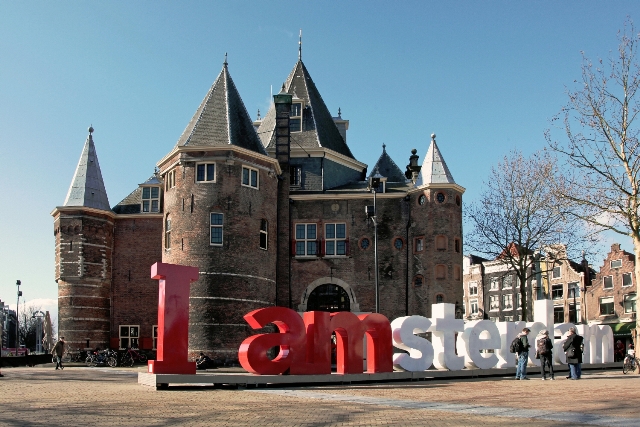 Amsterdam, a place of many inspiring and surprising faces. No other city mixes cosmopolitan style and relaxed atmosphere quite like Amsterdam, where our hospitable nature attracts an excitingly diverse population.
Dating back to the 13th century, Amsterdam got its start as a trading city. Even in its earliest days, Amsterdammers saw the value of building relationships with other cultures, especially when it helped facilitate trade and economic development. Today, Amsterdam retains its character as an open and tolerant society, attracting visitors and new residents from all corners of the globe.
More information: http://www.iamsterdam.com/en-GB/experience/about-amsterdam/history-and-society
Melting pot of cultures – In short, it's no coincidence that Amsterdam has become one of the most multicultural city in the world. The city is now a melting pot of cultures, with residents from 180 different countries. It also embraces a variety of different lifestyles, religions and beliefs. For example, the city is considered by many to be the gay capital of Europe and still has an active squatters movement. It might seem contradictory to outsiders, but the city's enormous variety of residents works by allowing everyone to be who they are and say what they think.
More information: http://www.iamsterdam.com/en-GB/experience/aboutamsterdam/history-and-society/society
Architecture – Amsterdam is best known for its luxurious canal houses and charming gabled facades, but the city has enough architectural treasures to keep design lovers busy for weeks. From windmills and drawbridges to the Amsterdam School and cutting-edge modern design, learn the stories behind Amsterdam's most memorable structures.
More information: http://www.iamsterdam.com/en-GB/experience/about-amsterdam/architecture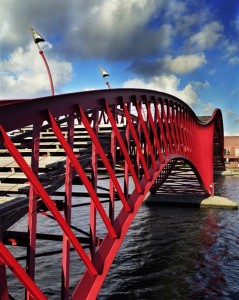 Nature – For such a small city, Amsterdam is bursting with green. Discover where to spot wildlife, the best place for a picnic or get to know the city from the water. If you're up for a short trip out of town, you can hike through the dunes or marvel at the rainbow hues of the flower bulb fields.
More information: http://www.iamsterdam.com/en-GB/experience/about-amsterdam/nature
Flowers of Amsterdam – When you think of the Netherlands, a few iconic images immediately spring to mind – windmills, clogs and tulips. Just like the rest of the country, Amsterdam is famous for flowers, but where can you best see and smell the blooms in this bustling city?
More information: http://www.iamsterdam.com/en-GB/experience/about-amsterdam/nature/flowers-from-amsterdam
2. This year is a very important for Amsterdam as the city celebrates several incredible milestones. Could you tell us more about Amsterdam 2013?
2013 is a very special year for Amsterdam! In celebration of incredible milestones like the opening of the renovated Rijksmuseum and the Van Gogh Museum and 400 years of the Canal Ring, the year will be chock-full of exciting events.
3. What could hosted buyers and business travelers expect from Amsterdam, in terms of differences from other congress cities?
The Metropolitan Area of Amsterdam is a world-class destination. Due to the ease of accessibility of one of Europe's most modern and efficient airports: Schiphol Airport Amsterdam.  Amsterdam Airport Schiphol, one of the world's most modern and efficient airports. Scheduled services fly into Schiphol from at least 128 destinations within Europe and from 108 non – European destinations.
High quality of local infrastructure: the compact size of Amsterdam means that almost everything is within walking distance of each other. Nevertheless the public transport network of buses, trams and metro is efficient, modern and reliable.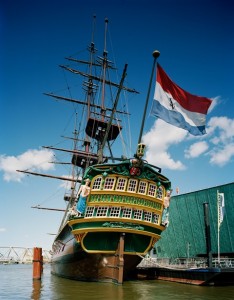 Historic heart – Amsterdam was founded in the Middle Ages near a dam on the River Amstel. The city truly blossomed in the early 17th century, when it became the world's largest centre for trade and art. The historic heart of the city known as the "Grachtengordel" (Canal ring) has remained beautifully intact to this day. The area is by no means an open-air museum, but rather the warm, friendly and vibrant heart of the city.
Knowledge centre – During the 17th century Amsterdam was a stockpile of trading goods; today knowledge is also being generated. With two highly developed universities and several laboratories, Amsterdam is now firmly on the world map as a centre of knowledge. The city attracts many prominent academics and has become an attractive meeting place for those involved in science and research. Due in part to its central location on the edge of Europe, Amsterdam now offers a new "market place" for the free and efficient exchange of ideas and knowledge.
Business with pleasure – Home to the world's first multinational company, the Dutch East India Company, Amsterdam is also the new address for Google and AKZO Nobel headquarters. A consistent high score in the European Cities Monitor for companies may be a reason why several international companies have their head office in Amsterdam. Advertising and design firms prefer Amsterdam for its ability to attract creative people. Because of its compact size and excellent infrastructure, Amsterdam combines and does business on the level with other European capitals, but with the ambience of a small town. The city of Amsterdam is in the top ten of the world's most preferred conference cities.
Language – The mother tongue is Dutch and English is the second language in Amsterdam. In addition to this, many residents speak additional modern foreign languages.
4. Convention Board initiated collaboration named Task Force for Citywide Congresses. What it represents and how contributes to Amsterdam's meetings industry?
Task Force for Citywide Congresses a collaborative effort between Amsterdam's large business hotels, the Amsterdam RAI and Amsterdam Marketing, amongst others. A great example of a result of this collaboration is a the "I Amsterdam Approved" guarantee.
As of April 2013, Amsterdam Marketing will be able to guarantee organisers of international, city wide congresses the availability of a maximum of 16,000 hotel rooms in Amsterdam. Amsterdam Marketing has also given them permission to offer their customers hotel rooms with the "I Amsterdam Approved" quality seal as part of the package. The congress and the three, four and five star hotels must specify beforehand in a charter how many rooms they can offer the city wide convention organisers. By doing so, the city will be able to field bids for large conference proposals in an efficient and fast way without holding preliminary discussions, and guarantee the availability of a maximum of 16,000 rooms.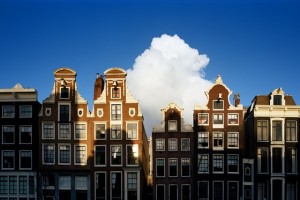 This breakthrough was achieved by the Task Force City Wide Congresses, a collaborative effort between Amsterdam's large business hotels, the Amsterdam RAI and Amsterdam Marketing, amongst others. The Alderman of Economic Affairs has also said that cooperation on this front is very important. Over the last three years the hotel capacity in the Amsterdam Metropolitan Area has increased significantly, from 25,000 to 30,000 rooms. As a result, Amsterdam is better equipped to accommodate large conventions and further extend its position as international congress city. Amsterdam Marketing cooperates closely with all stakeholders in doing that. Large congresses are of great importance to Amsterdam.
In fact, the spectacular 47% growth in the number of participant days in 2011 can be attributed to large congresses. Hotels in the three, four, and five star category will participate in the "I Amsterdam Approved" guarantee. The term city wide congresses' refers to multiple-day congresses with at least 5,000 international participants.
5. Amsterdam Marketing is organizing one interested specialized event for meeting planners. Could you tell us more about MICExperience 2014?
From 22nd until 24th January 2014, Amsterdam Marketing is organising the MICExperience 2014 especially for the conference and meeting planner. Over these two-and-a-half days you'll become acquainted with the many special venues, hotels and other parties in Amsterdam that can help you organise a successful event. During the MICExperience 2014, conference and meeting planners will be paired with a partner who knows the city inside and out.
More information: http://www.iamsterdam.com/en-GB/business/meetings/micexperience