Companies, especially those with many employees, often organise various team building activities or sports weekends in order to motivate, help build team spirit, and reward their employees for goals they achieve.
These can include mountain trips where employees can enjoy winter sports or fresh mountain air, or relaxing weekends at spa centres, visiting wineries for wine tasting, and the like.
What are the activities that can alleviate work-related stress and tension for a while? On a usual day at office? Can companies do anything for their employees even after office hours?
Employees at companies, no matter small or big one, represent the most important resource, and their satisfaction is what additionally contributes to successful performance of assignments.
[quote_box_left]· Game rooms
· Group lunch
· Team sports
· Fitness[/quote_box_left]
When we talk about employee satisfaction, we don't mean earnings or regular income (although these are some of the key factors), but instead activities that their company provides in order for them to feel motivated to perform their work tasks in the best possible and most efficient way, taking care of their health at the same time.
Considering the fact that nearly all jobs today create a certain degree of tensions and stress, companies have come up with game rooms for their employees.
Depending on employee structure and taking into account age and gender, game room is designed to provide employees with some rest during office hours. These rooms usually contain different games intended for younger and middle-aged people such as foosball, table tennis, various types of video games and the latest consoles, punching bags, etc.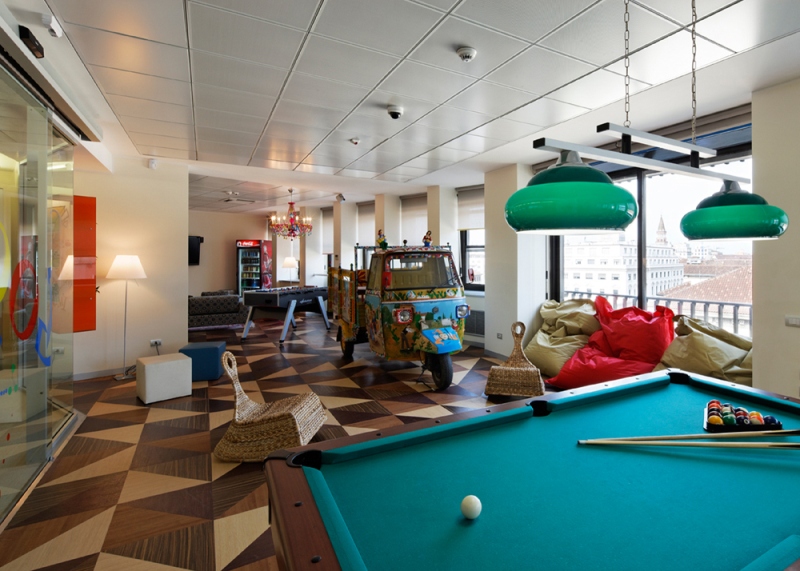 One of the activities for employees during office hours can also be group lunch. This activity may not provide the same amount of stress relief like hitting a punching bag, but talking with co-workers in a relaxed setting can have its benefits. Sometimes, employees can come up with new ideas or solutions to problems during these meals.
[quote_box_right]Remember!
Employees at companies, no matter small or big one, represent the most important resource.[/quote_box_right]
In addition to activities confined to office area, companies can provide their employees with various activities also after office hours.
Companies can book basketball, football, or volleyball courts during the week. On top of providing them with exercise, these games can also be excellent team building activities.
Another example of employee activities is bowling, which is suitable for both female and male parts of personnel.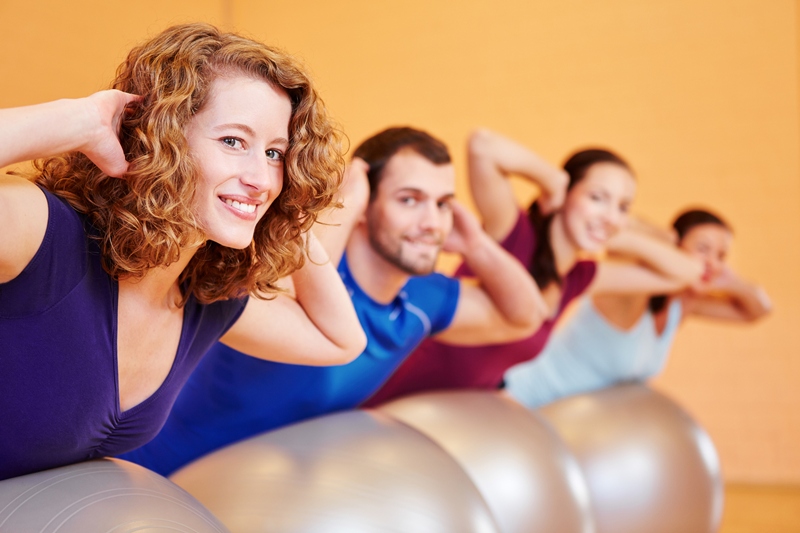 In addition to team sports, companies can book swimming or gym work­out sessions. For female team members, who may not be in the mood for football or basketball, companies can book sessions of pilates, yoga, aerobic, fitness, zumba, and the like.
If a company is not sure what activities it should organise for its employees, it can conduct a poll and decide on a number of activities based on the results. These are just a few examples of activities that companies can organise for their employees.
Constant development, regular income, and acknowledgments for good work are among the most important employee motivation factors, but activities that companies provide outside/after office hours also have great effects on positive office atmosphere, improving personal relationships and loyalty, as well as efficient and effective performance of work assignments.