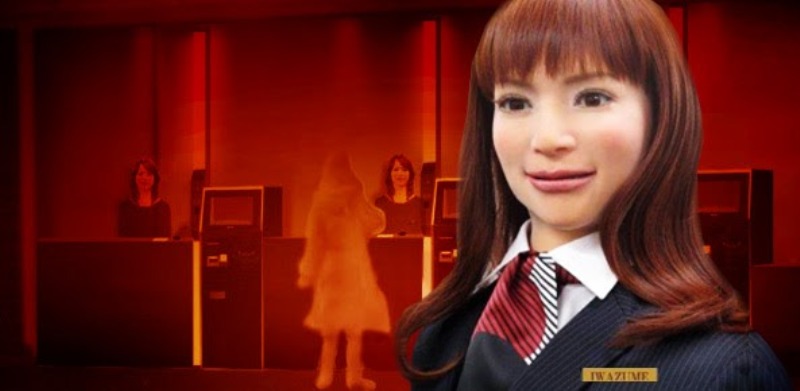 On 17th July 2015, a hotel named Strange (Hen-na) will open its door in Japan, and most of the jobs will be done by robots that look like human beings.

These robots will be working at the front desk, in housekeeping, and they will talk with guests, as well.
The hotel guests will enter their rooms using face recognition technology, and they will be able to ask hotel personnel for anything they need using tablets.
The rooms won't have AC, but instead they'll be equipped with devices that will read the guest's body temperature and then adjust the temperature in the room accordingly.
The hotel will have 72 rooms, and the price of stay will vary, depending on demand since the rooms will be auctioned off to guests. At the hotel opening, the starting price of a single room will be EUR 53, while the guests who seek a bit more luxury will have to spend some more money at the auctioning. The hotel management plans to add 72 more rooms in 2016.