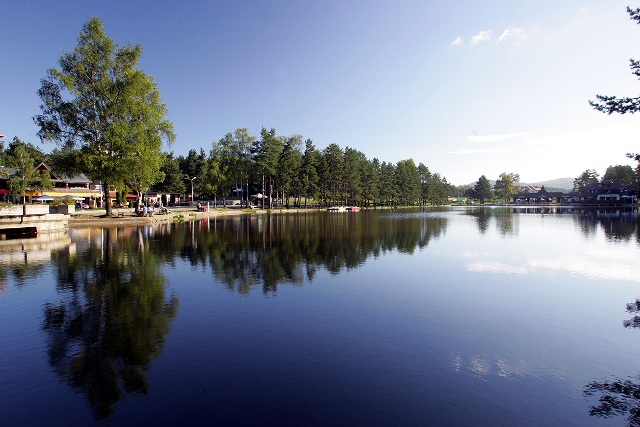 It was back in the year 1893 when the mountain welcomed its first tourists, who were accommodated in huts or rooms at homes of poor but hospitable inhabitants of Zlatibor.

After the visit and stay of king Petra I Karadjordjevic, the first accommodation facilities were built: the hotel "Kraljeva voda" and the villa "Cigota".
As the time was passing, Zlatibor was gradually becoming more arranged, the facilities were expanding, winter months started to catch up with the summer period in terms of turnover volumes, so the mountain had two successfully established seasons.
Medical, sport and recreational, congress and business tourism, country outings and country tourism are becoming increasingly significant.
Last year, 2013, was a year of a special jubilee – 120 years of organized tourism on Zlatibor.
Today, Zlatibor is a place rich in villas and weekend houses, excellent hotels, restaurants, summer bathing places, and a variety of facilities.
In summer, the mountain represents an ideal location for preparations of sportsmen and family holidays, and in winter, it is suitable for skiing and snow enjoyment in the ski-centre Tornik.
Apart from high circulation of tourists, as during the summer season so during the winter, Zlatibor is certainly one of the most important meetings destinations in Serbia.
Congresses and seminars on a high level
Organization of congresses, conferences and seminars on Zlatibor is suitable throughout the year, as the mountain offers excellent technical and organizational conditions.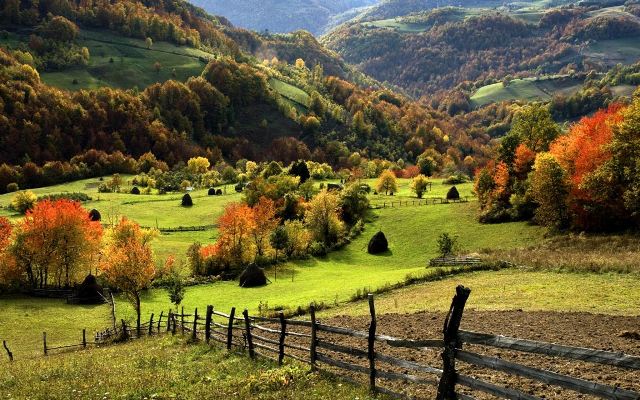 During the last few years, and at present, Zlatibor is being provided with new and modern congress capacities. Old hotels have been renovated, accommodation capacities have been expanded, conference halls have been enlarged and technically modernized; new congress centres opened their doors, and the opening of the biggest resort at Zlatibor is expected, too.
Owing to its location which is in the heart of the western Serbia, this mountain is certainly unavoidable destination for business trips. It is situated 230 km far from Belgrade and the international airport Nikola Tesla, and 300 km far from Novi Sad or the Adriatic sea. Connections with the highway or the railway leading to all major destinations in the country are excellent.
What to see? What to visit? What to do?
What distinguishes Zlatibor and makes it so much well known, and what the majority of guests enjoy, are certainly fresh air and beautiful viewpoints. Walking paths with their ascents and descents, leading through meadows and woods, both for active sportsmen and those who practice sports just for the sake of recreation, make the distinguishing feature of this mountain.
The most well-known arranged path is certainly the one leading from the centre to the monument on Glavudza or Sumatno hill, and it represents the favourite walking path of the visitors.
A recipe for 1 komplet lepinja (filled flatbread)
– 1 flatbread
– 1 egg
– 1 tablespoon of ripe Zlatibor kaymak
– 5 tablespoons of gravy (of lamb or pork roast – can be found in each grill and catering shop)
* Cut the top of a flatbread (upper third). Spread the lower part with kaymak and add a bit of gravy. Whisk the egg and pour it over kaymak. Press it a bit and cover the top. Put it into the hot oven, and bake for 10 minutes. Once you take it out of the oven, pour it over with the warm gravy.

The viewpoints that distinguish are Obadovo hill, 6 km north from the centre of Zlatibor, from which the view stretches to the wider area of the northern-east slopes of Zlatibor. Then, Cigota – viewpoint Jedini bor, from which the view encircles the entire plane of Zlatibor, as well as Tornik, 9 km from the centre of Zlatibor, and which represents the most dominant viewpoint from which the view goes far to the mountains of the central and western Serbia, Bosnia and Herzegovina and Montenegro.
The Cured Meat Fair "Prsutijada (Prosciutto festival)" takes place each year in January, in a little town of Mackat. The fair is visited by 10,000 visitors from the entire country and abroad.
Apart from walking paths, there are bicycle paths as well, than trim paths and exercising sites for active relaxation. Because the terrain is gently ascending and descending, bicycle riding will offer a true pleasure to the lovers of this sport. Longer riding routes for mountain bikes can be taken from Zlatibor to Mokra Gora.
Trim trails and exercising sites equipped for jogging and gymnastics are located on the most beautiful locations by the lake in the centre, in the spa area of Zlatibor and on the hill Karaula, in the pine forest.
Various exercising and stretching equipment is adapted to preparations of sportsmen and recreation of amateurs. On Karaula hill, there is a 700 m round trim trail, covered with sand and sawdust.
For those that enjoy extreme sports, owing to the suitable terrains and appropriate air currents, paragliding has been rapidly expanding on Zlatibor during the last few years. Favourite spots of paragliders are peaks Cigota and Tornik.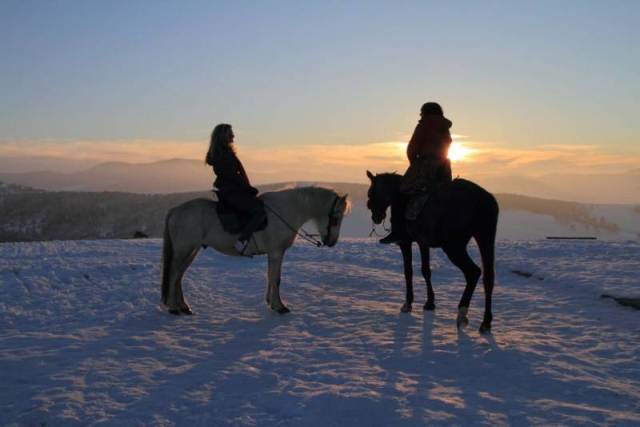 As for the horse riding, it is possible to be practiced on two locations, Farma ranch and Zova ranch. Professional and recreational horse riding can be enjoyed by all generations.
Under supervision of trainers and their advices and help, it is possible to learn and practice various riding skills, to participate in tourist and terrain riding, to ride in a coach, but also to ride it. At Zova ranch, even the youngest will be able to ride in an interesting ambience.
Ski centre Tornik
Ski centre Tornik includes renovated and expended four paths (Cigota, Tornik, Ribnica and Zmajevac) and installed the latest six-seat cable-car of the capacity of 3,000 skiers per hour, of the speed of five meters/sec, with 107 seats and 1,850 meters long.
SC Tornik represents the biggest ski resort on Zlatibor, 9 km far from the tourist centre Zlatibor.
In the very centre of Zlatibor, at Obudojevica, there is a space for recreation and winter sports with one ski-lift of anchor type, and a few baby ski-lifts. Renting of skis, show-boards, sledges, motor sledges and other ski equipment is possible on the paths as well. Because of the terrain configuration, there are excellent conditions for practicing of Nordic skiing and biathlon, and many tournaments of national and international character take place on Zlatibor.