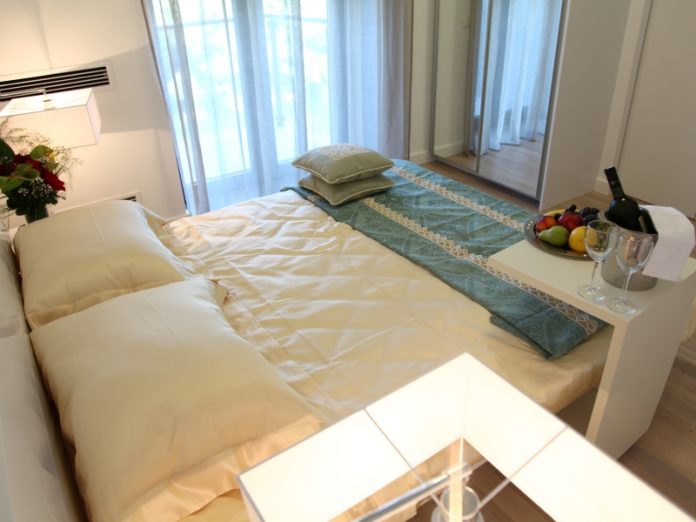 The beautiful Zepter Hotel, very modern in design, is located in the center of Kozarska Dubica right on the bank of the river Una. In terms of amenities and services, it is superb and has rightly been awarded four stars.
Zepter Hotel offers 8 double rooms, 5 rooms with French size bed, 3 apartments with French size bed, 2 double apartments and 2 deluxe apartments. Spacious and modern hall offers various possibilities for business meetings, formal receptions, training sessions, social and cultural events, scientific conferences, exhibitions, promotions, fashion shows or private celebrations.
Hotel's professional team is always at guests' disposal, in order to make every event unforgettable. For smaller groups of people or training sessions, hotel can offer "Conference" or "Meeting" hall, which can be used to organize small seminars or meetings, and can accommodate up to 50 people. The largest conference hall can accommodate 200 people.