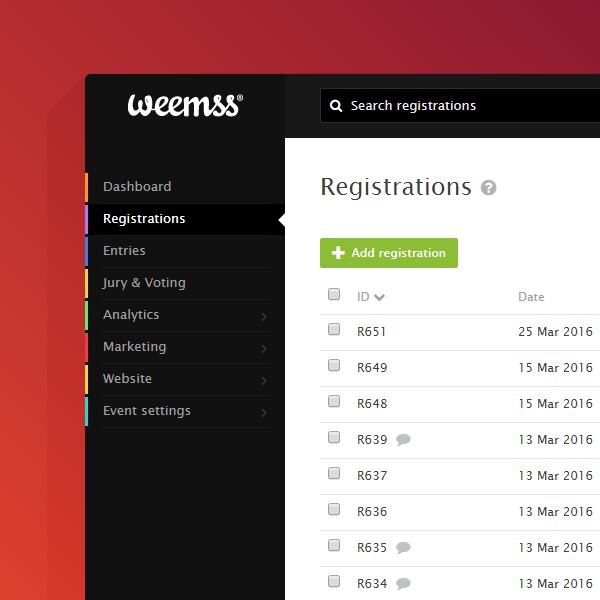 Weemss Ltd. announced an Awards Management module to their flagship event software Weemss. Following the success of their Event Registration and Online Ticketing software, the addition of Awards Management functionality strengthens the company's position as one of the fastest growing event solutions on the market.
With Weemss Awards Management anyone is able to organize and manage any type of awards competition, no matter the scale or requirements.
The software includes everything from initial setup of entry forms, payment methods and registration, to judge access, voting and analytics. Just like the Weemss event registration and ticketing software, the Weemss Awards Management Software is self-service, and the organizer is able to copy the awards competition on their own website, or use a Weemss-provided Webpage.
"Having already established ourselves successfully in the ticketing and event registration market with Weemss, we have now decided to expand into awards events, and soon into other horizontal markets in the events industry. The release of the Weemss Awards Management Software is the first of many steps planned for 2016." said Weemss Co-founder and CEO Ovanes Ovanessian.
Weemss® is a complete event registration and management solution. It lets you organize any type of event independently and with absolute freedom – from generating initial interest and registrations, to on-site check-in of attendees and detailed data analysis. Officially launched July 15, 2014, today Weemss is the prefered solution for 1000+ event organizations in 70+ countries on 6 continents and its popularity continues to grow rapidly.