Corporate events are forums that provide business organizations, both large and small, with a privileged stage to present their best ideas or new products/services to management, other departments, stakeholders and clients, develop stronger and more fluent relations amongst colleagues or simply celebrate a special occasion.
However, planning a corporate event is never an easy task, and it can be especially challenging for small business organizations as they usually lack the staff, time and overall resources to come up with an event that is inspiring, innovative and, of course, successful. The folks at Adelaide Hills Convention Centre have some great advice to help you organize and host a successful corporate event.
Planning is essential
There's no possibility at all of hosting a corporate event that is worth remembering without good planning. Knowing what you need to do and when it needs to be done and then following through is essential. Sticking to a plan will help you stay organized and focused from start to finish.
Decide your event goals
Before moving forward with anything else you need to have a clear idea of the reasons you're holding the event. Ask stakeholders what they expect to get out of the event. Some common goals are: celebrating a special anniversary or occasion for the company, collecting the best ideas to spark innovation, analyze historical performance and set future goals, aligning multiple departments for more efficient daily operations.
Knowing your event goals will help you decide on the most appropriate venue, knowing who and how many should be invited, if you need to book a special speaker or not, etc. In other words, it will allow you to decide what you need in order to host a successful event that everybody will like to attend.
Who's your target audience
Will it be an event for the whole company or just for a couple of departments? Will your top clients be invited? Will you invite the press? Will it be an employee-only event or will they be able to take a relative or friend with them?
Having a clear idea of who your target audience is will make it easier for you to decide on the format of the event, and put everything else into place and start working on the guest lists.

Schedule your event
Grab a calendar and set a date for your event. Events are usually more successful if they are not close to holidays or popular vacation times. Check twice that the date you choose doesn't match any other industry event that your target audience may be attending too.
Once the date is agreed and set, you should start working on a thorough list of things that need to be done: the venue, transportation facilities for your guests if needed, sending the invitations, marketing the event, booking speakers if needed, etc.
Budget for the event
You may have a budget to stick to or you may be asked to look for different vendors, ask them for quotes and come up with the best options yourself. Whichever the situation, remember to be flexible and have an open mind to all possible alternatives. Having an idea of a budget, or developing a budget goal during the early stages will help to ensure that your choice of venue, and other options are made a lot easier. Sooner or later you'll realize that your corporate event may change in size, location and in many other ways than you originally envisioned. This is totally fine as long as you don't lose focus on your event goals.
The venue
The number of guests as well as the characteristics of your corporate event will guide you on the venue that is most appropriate for you. Do you need nearby accommodation? Good event venues are located within or around accommodation options. It is advisable that you provide the owners of the venue as much information about your event as possible so that they can guide you on your choice.
Most venues will offer two different kinds of budgets: one that is more limited and includes only hiring the place so that you have to find caterers, decorators, DJs and so on and one that is more complete and includes not only the usage of the place but also the catering service, the ambiance and decor, lightning, etc.

Even if the second one can be higher in terms of budget, it can be the best option to consider especially if you are new to event planning as it gives you a packaged solution that will save you time, stress and money in the end.
Invite your guests well in advance
Make sure to have the full list of  guests a month before your corporate event will take place. Needless to say, you'll guest list will probably have some slight changes over time but you should know who to invite and their contact information well in advance.
At least three weeks before the event day you should send the invitations. Whether you opt for an e-card or a printed card, check that invitation includes the following information:
Who's hosting the event
The occasion of the event
Date and place
S.V.P. (provide email address and phone number)
Most guests will confirm their attendance via email or phone call within the next few days. However, be ready to do the follow up yourself and keep lists of attendees updated so that you know how many guests are finally going and check whether you have room or not to invite somebody else.
Plan your event
Always think about networking time when planning the agenda of your corporate event. Of course you want people to be focused on your message, allow time for networking and relaxed chatting. People will be more open to paying attention during presentations/
When planning a corporate event, hosts should remember that having the chance of meeting and talking to different people is one of the reasons many attend.
Market your event
Successful corporate events have a strong marketing plan behind them. And no. You don't need to be a huge corporation organizing a huge corporate celebration nor rely on mass media to market your event.
Small business organizations need to and should market their corporate event and create a positive buzz around it. Believe it or not, you don't need to spend a lot of money on the deed. By using the company's social media channels wisely, sending a couple of emails enticing your guests to come, use your company's boards  and create a positive buzz around your event so that everybody is eager to attend and saves the date in order not to miss it.
However, marketing doesn't stop the day of your corporate event. Branding is essential. Whether you are organizing a round table for 20 people at your offices or a 300-person customer meeting in an external venue, make sure that your brand is noticeable. You should not only think about displaying your company logo but you can also print the event program for participants, provide your company memo papers for attendees to take notes or even print your company logo on items as event tokens if your budget allows.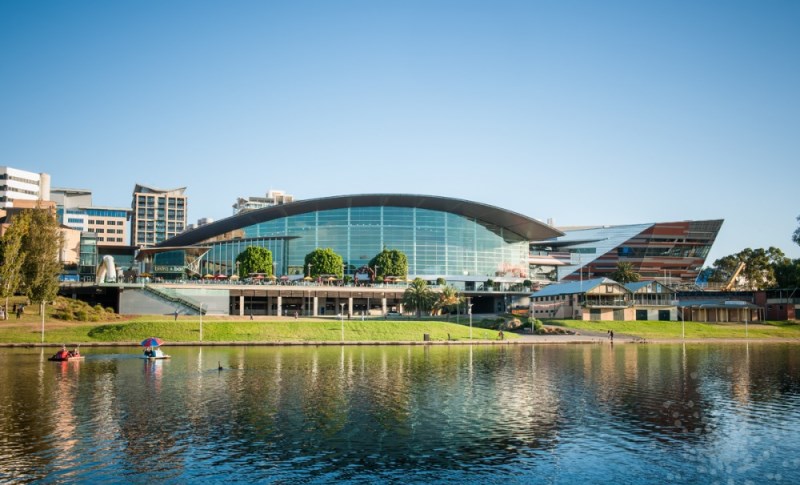 Work as a team
No matter the size of your business, work as a team and delegate responsibilities. It's impossible that a single person can be in charge of organizing and planning a corporate event and lead it to success.
Even if you manage a very small business company and the secretary is in charge of everything,do your best to provide him or her with at least a couple of extra hands. Hiring a professional event planner is something that you should definitely consider.
Corporate events are forums, privileged stages in which your company and your company's message become the focus of attention of your target audience. Successful corporate events don't depend so much on the host or the budget available but on the planning skills you show and how much attention you've paid to every single detail.
When a corporate event goes well, all the previous planning you've previously done becomes an invisible network that will support the success of your business meeting.
Mariana Sarceda