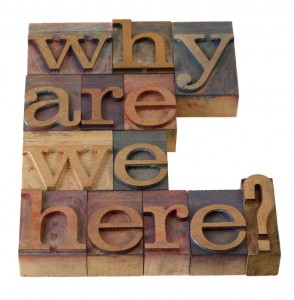 The following tips always can and should be put into practice, and theirs implementation should vary depending on the type and complexity of each individual event. In that case, there are more points then mentioned below, that organizers should keep in mind and a number of things that need to be done.
1. Set objectives. Before starting to organize an event it is extremely important to define what it is you wish to accomplish by it. If your purpose is to educate employees, you will fall short of achieving it if the lecturers and the training program are inadequate. A press conference will hardly be successful if it does not result in the desired number of publications in the media. Your partners and associates will not be very impressed if you invite them to a fabulous venue where only the first drink is complimentary, while they have to pay for the rest. Events can be organized for all sorts of reasons: employee incentive, their education and training, promotion of a new product or service, informing the target public of the company's activities, strengthening relations with existing or potential partners, etc.
2. Date and number of participants. Each subsequent step, from reserving the venue and accommodation to providing refreshments, will require the setting of a date for the event and determining the anticipated number of participants. Never make this decision in haste. It can be vital to the success of an event. Be careful to check whether any other event will be taking place at the same time that could put your guests in the position of having to choose which one to attend. Also, try to avoid holiday seasons if you are organizing a business event. An event will not be particularly successful if it's set in a venue that can accommodate 300 people and only one hundred people show up.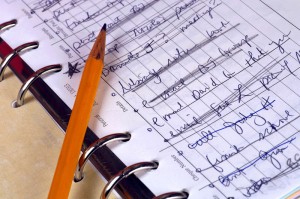 3. Budget. It would be unrealistic to plan anything worth mentioning if you have not determined a budget or, worse still, if you do not have the funds. You must know how much you can spend for the entire event and how much its various segments will cost. The hotel, the venue, or the agency you hire, will be able to give you their best offer if you let them know what your budget is, ahead of time. Some organizers think this information could be used to their detriment but most hotels will actually try to fit your budget and provide the maximum of their services within that budget.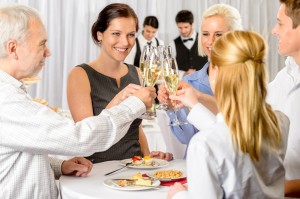 4. Plan on time. Begin preparations, contacts, and negotiations on time. That way you will be able to negotiate the best price and terms, avoid the unpleasant realization that the place or band you wanted for your event is already booked, and you will not find yourself generally running out of time. The bigger and more complex an event, the more planning it will require.
5. Plan the event in detail. In order to reduce the possibility of "unforeseen" situations to a minimum, plan and schedule the event down to the minutest details. This will be of great help when you are putting together a request for proposal for hotel. You must know exactly what you need in terms of accommodation, conference rooms and other facilities, what type of technical equipment, and the services of the venue or agency you have hire. The plan and schedule of the event, the number of participants, their specific needs (necessary protocol for diplomats, VIP treatment and accommodation for special guests or lecturers, special meals for vegetarians, special amenities for disabled participants, if any, etc.). The more detailed request you send to a hotel or agency, the better quality of service you may hope to receive, not to mention that you will immediately know whether they can or cannot meet your requirements. You don't want to realize that you need special amenities for disabled people only once the event has started and you realize that some guests can't enter, that the audio equipment is not functioning properly, or that you need 100 parking spaces only when you see your guests arriving late because they couldn't find a place to park their cars.
6. Choose the right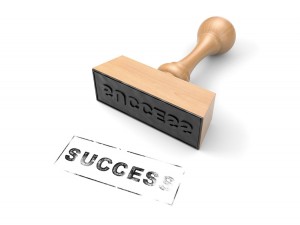 venue. If you have planned an event properly, you will know precisely what kind of setting you need. If you are organizing a seminar or workshop, make sure conference rooms are available where chairs can be arranged classroom- style or in U or T shape. If, however, you are organizing a board meeting, perhaps the conference style would be more suitable, or so-called l shape. It would be good to have these rooms directly connected with units for coffee breaks and wardrobe storage. Natural lighting is a great advantage. In the event of corporate celebrations, make sure there is enough space for guests to circulate and dance. Is there a bar and enough room for serving refreshments? Is the room meant for a seating arrangement or will the guests be standing? For an authentic event, find a special venue such as a castle, a cave, or something similar.
7. Venue branding. You will certainly want the participants to have a clear idea of who the organizer and host of the event is, and who the sponsors are who made the event possible. So give careful thought to the way in which you will brand the venue, whether you will have the lighting or the table decorations in your company colors, whether roll-ups and banners will be positioned at the appropriate points, or whether you will be serving canapés shaped in the sponsor's or the organizer's logo. There is plenty of choice and combinations depending on the type and theme of the gathering. Needless to say, the rule of the Golden Mean applies here, too. The venue should definitely be branded but with discrete, recognizable, and appropriate insignia. You don't want the participants to feel like they're at a kermis. Unless, of course, you are organizing a kermis itself.
8. Event promotion. In order to be able to plan their attendance, guests and participants must be informed on time about the date, time and place of an event, its purpose and theme, and whether participation is subject to the payment of a fee. If you are planning a corporate celebration, then the timely sending of invitations bearing the necessary information will suffice, while events such as congresses and conferences require more serious promotion which, depending on the type of meeting, may require an announcement in relevant publications, on Internet sites, billboards, radio and TV, at other similar events, etc.
9. Adjust the event to the participants. The participants are the ones who decide whether an event has been a success or not. Participants will be satisfied if the theme and purpose of an event, training program, venue, entertainment and communication was adjusted to their profession, interests, age group, and gender.
10. Try to make the event pleasant for all. Minor oversights or flaws will not be important if everyone present feels welcome. Be a good host. Make sure there is someone to meet and greet guests and par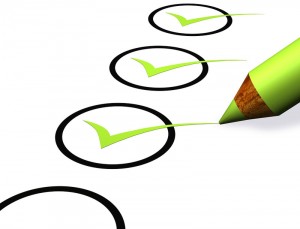 ticipants, tell them where everything is, who else is present, and introduce them to other participants. Let them know you appreciate their attendance and that the event is just the right place for them.
11. Don't be sparing with food and drinks. While it's true that the price of catering, depending on the quantity of goods served, will account for most of the budget, if you can, make sure the food and drinks served are of good quality and tasty. There is a reason why gastronomic and wine tourism are so popular. People simply love to eat, drink, and savor different tastes. Also, ensure a sufficient number of waiters and barmen. Nobody enjoys waiting in line at the bar or for food to be served.
12. Make a checklist. The organization of an event is a demanding task. It's next to impossible to keep in mind everything that needs to be done. It's best to make a list, write down all the items, and check them off one by one as they get done. That way you'll know every moment how far the organization of the event has come and you will be reducing the chances of forgetting to do things or doing them at the last minute.