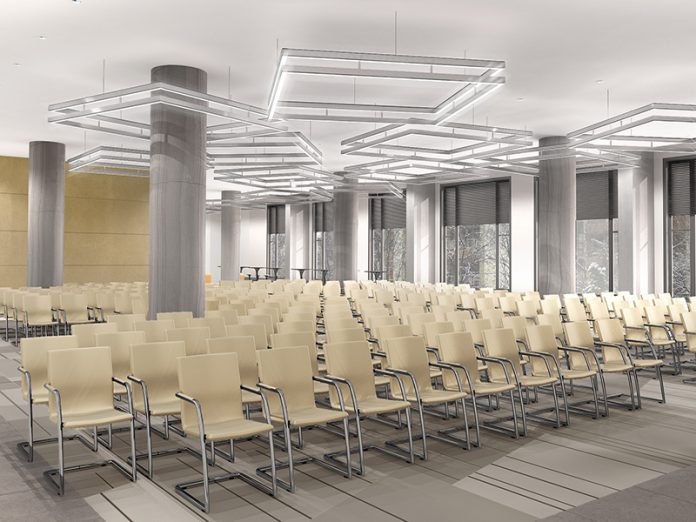 Belgrade became richer for another hotel on December 16th – the Mona Plaza Hotel.
The largest conference and exhibition space in the old part of Belgrade is located in this hotel and it is spanning on over 2,000 sqm, which management proudly points out. Mr. Ivan Vitorovic, the CEO of the Mona Hotel Management Ltd., revealed more to us on this and other topics.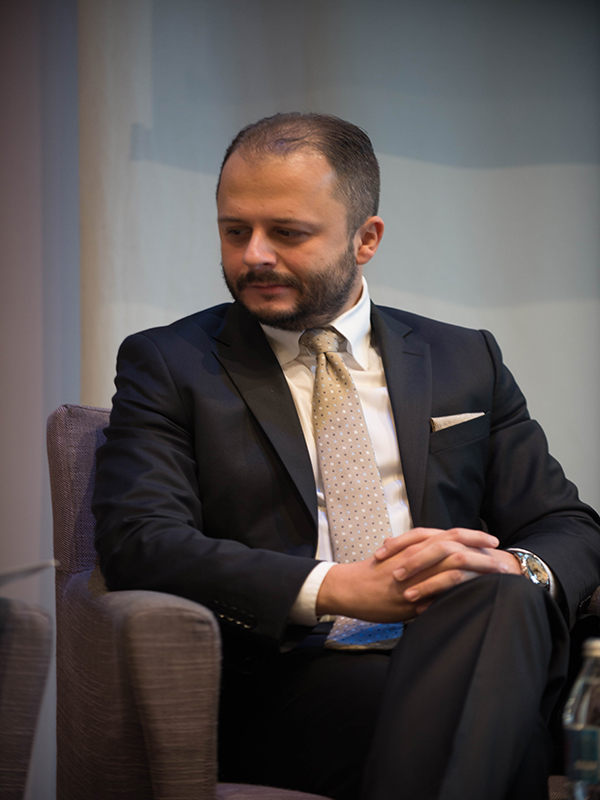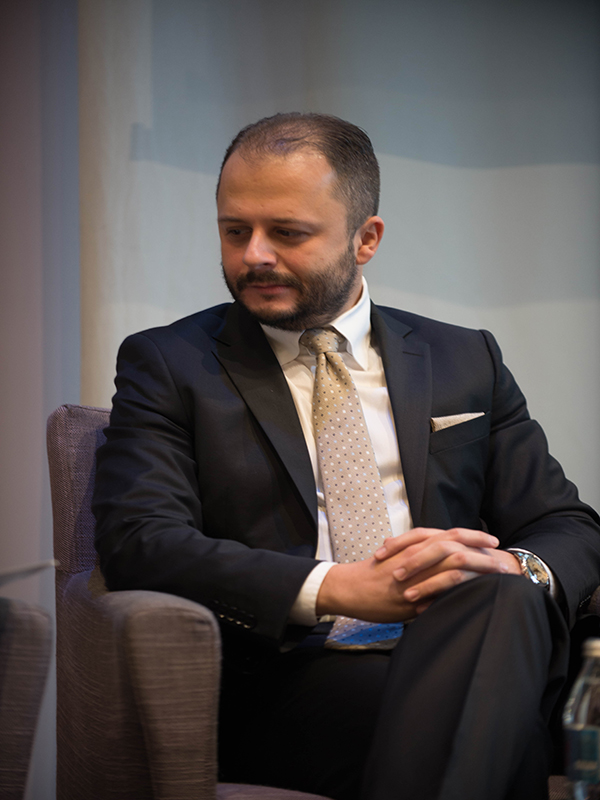 The Mona Plaza Hotel opened in Belgrade. What are your expectations?
I expect to repeat the great success we achieved with our first hotel on Mountain Zlatibor. We've proven ourselves at a resort destination, and now it's time to prove ourselves at a market that is in all likelihood the most challenging of all – the Belgrade market because it is a regional, and European metropolis, so doing business here is more demanding due to constant challenges. Still, the expertise we have is significant, and we look at this project as the next step towards establishing the Mona Plaza brand not only in Serbia but in the region as well.
What do you consider to be the main advantage of Mona Plaza over other Belgrade hotels?
It's hard to explain using just one word, but I'll try to do it using a term from the travel industry, which is bleisure travel. The combination of business and vacation is something that will mark our new Dorcol hotel, and this may very well be the basic guiding principle imbued with our concept of this hotel and the further development of the Mona Plaza brand. The very fact that we are located in downtown Dorcol which continues to evolve in line with today's trends, gives us the right to be proud of our location. The unique Sonda Coffee Bar and Restaurant, which is an homage to the first chocolate factory that was located at this very site, comes as icing on the cake to this hotel that also offers plenty of business-related amenities.
What additional amenities or options are available to business and other guests at the Mona Plaza Hotel?
In addition to the 170 accommodation units, we have many multi functional conference and banquet venues. The largest venue has a capacity of up to 450 people in theater-style, followed by a venue with a capacity of up to 250 people, five meetings and conference venues for 30 to 100 people, as well as two banquet venues with an area of 250 sqm.
Obviously, there are also mandatory Wellness Center facilities, which will be available to both hotel guests and external guests – club members. The Wellness Center, which will have a relaxation area, sauna, steam room, gym and massage section will actually be focused on personal training.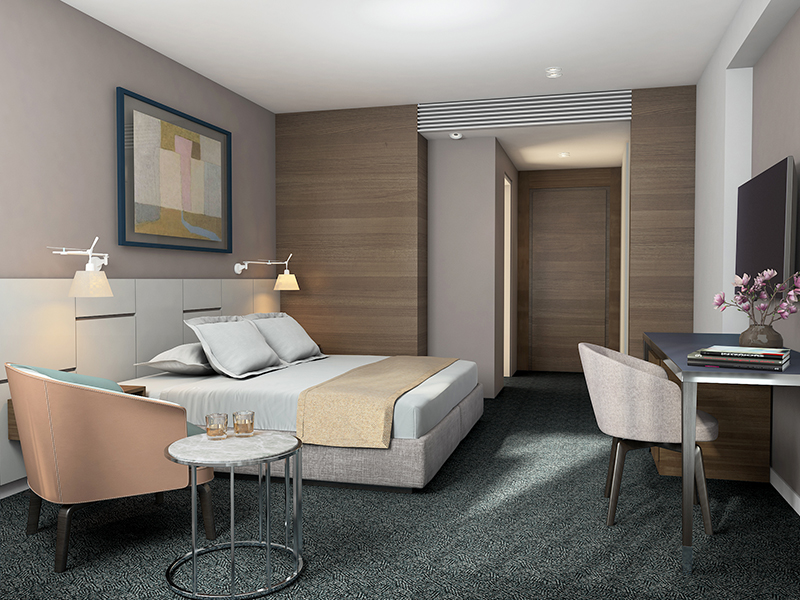 The Zlatibor Mona Hotel first opened in 2007. What transformations has this hotel undergone over the past 12 years?
Actually, this hotel first opened in 2005, and at the time it was called the Zlatibor Hotel and decorated with modest 3 stars. In 2007, a major renovation began when hotel capacity expanded to 90 units, including a convention room and a wellness center. The first edition of the Zlatibor Mona Hotel was one of the first modern hotels outside of Belgrade, and you could say that we were pioneers in the brownfield investment in the hotel industry. The hotel became very popular in a short period of time, and in parallel with its growth the popularity of Mountain Zlatibor as a destination grew as well, which I believe was a mutual process. Guided by good business operations, in 2012, we renovated the existing part of the hotel and constructed a new wing, expanding the capacity to 120 accommodation units, and the hotel got a modern congress hall with 550 seats, and a children's playroom with an area of 200 sqm. These facilities still exist today, but the main transformation that the hotel has undergone is meeting the market needs.
How important is MICE business to your hotel group?
The popular MICE segment is the most significant segment of the future business operations of the Mona Plaza Hotel, and the forecasted market share is 54%. That's why we have included numerous conference and banquet facilities in the concept. The Zlatibor and Javor destinations certainly provide excellent conditions for a stronger development of the incentive component, while Belgrade provides a better space for conferences, congresses and events. However, what is very important in order to position yourself in this segment is the unique offering of high-quality venues and excellent service and a good background story.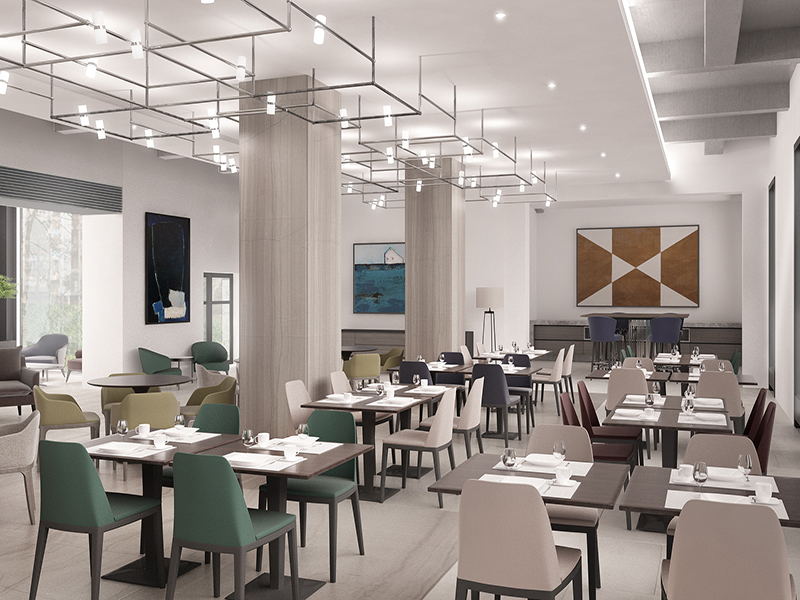 Can you tell us a bit about the further development and plans of Mona Hotel Management?
At the moment, our plans are to regionally position two brands, including Mona Plaza in the 4-star hotel category with over 100 rooms and a full service, and a 3-star Argo brand with a limited garni service and capacity of up to 70 rooms. In this sense, in addition to the Mona Plaza Hotel in Dorcol, next year we plan to renovate and upgrade the hotel on Mountain Zlatibor, while in the Argo brand category next year we plan to open a hotel on Mountain Javor. We are also negotiating the locations on Mountain Zlatibor, in Belgrade, Montenegro, in terms of investments in our own or leasing other, existing hotels. Our plan is to reach a goal of 1,000 owned or leased rooms over the next five years, after which we will intensify our external growth through management contracts under the Mona Hotel Management brands in the region and in the European Union.

In terms of business, what do you remember the past 10 years by?
I would say most of all by a nice and intensive growth of the hotel industry in Serbia, the arrival of international brands, and the creation of Serbian hotel industry. Indeed, Serbia has come a long way in terms of tourism over the past 10 years, but what makes me even happier is the potential we have for further development.
What has your business journey looked like since then?
It has definitely been an upward journey in every sense. False modesty aside, the business results we have achieved and continue to achieve probably speak the most about it. Ten years ago, I was in charge of marketing and sales at the hotel, then I worked as the CEO, and now I'm the general manager of the company. However, the question of position is not the most important. What is the most important to me on this journey is the fact that I have enjoyed every second of it, doing the work I love with the people I appreciate! And that's my biggest wish for the future!
What are you particularly proud of from the last decade?
I am proud to have been a part of a nice story called Mona Hotel Management from the very beginning, which is being studied by future economists and hoteliers as an example of a good practice! Along the way, I've gone through all the challenges with investors, and we've learned new things and developed every day, and together managed to create an independent company with over 250 staff members from one small business and I'm sure we will continue to grow! I am proud that I have been able to justify the trust shown by the company and make the right strategic decisions! And I am especially proud of my son, daughter and wife!