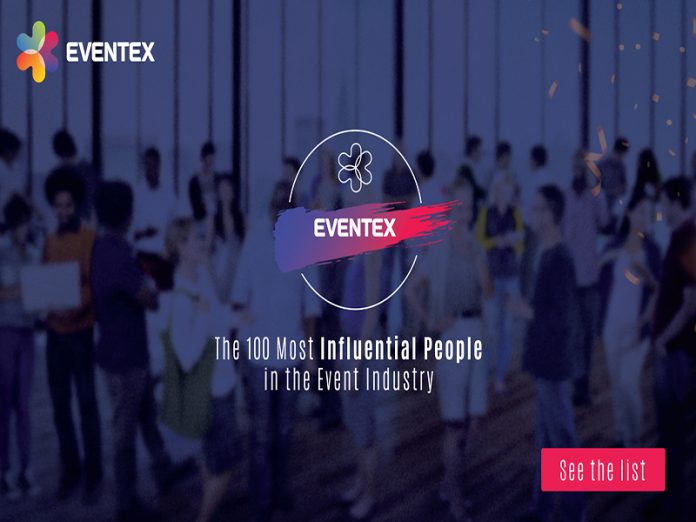 Eventex officially announced The 100 Most Influential People in the Event Industry for 2020.
The results are in as thousands of event professionals across the globe cast their votes for the people who have left a mark on the industry with their creativity, vision and capacity for innovation in 2020.
"As the event industry's ultimate benchmark, Eventex always provides various ways for companies to get meaningful recognition for their excellent work deserves. But behind every successful company, there are people tirelessly brainstorming ideas, solving problems, and coming up with new ways to create memorable event experiences. People whose work usually doesn't get the attention it deserves. We are changing this with The 100 Most Influential People in the Event Industry index." – comments Ovanes Ovanessian, Co-founder of Eventex.
The top 100 was decided entirely by the public who got to nominate and then vote for the people they believe have influenced the industry the most lately. Voting was conducted between the 21st and 28th of August 2020, with over 5500 event professionals casting their vote to decide who makes the prestigious list.
People from 26 countries made the top 100 – USA predictably leading with 32 people, followed by UK, Poland, Canada, and Spain. Industry behemoths like Kenes Group, BizBash, and IMEX are impressively represented by more than one person on the list.
To see The 100 Most Influential People in the Event Industry list, visit https://eventex.co/index/people/