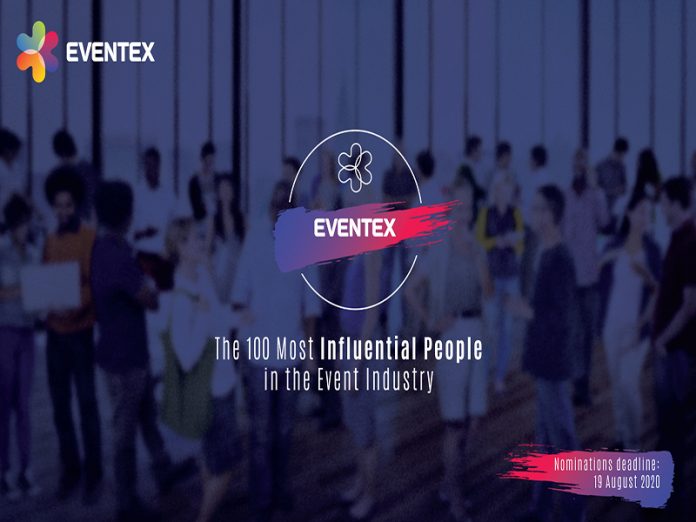 It's that time again when event professionals across the globe get to decide who the 100 most influential people in the industry are. The prestigious list is decided entirely by the public who get to nominate and then vote for the people that have influenced the industry the most.
The nomination period is 11 – 19 August
Voting starts on the 20th of August.
Announcing the results on the 1st of September.
"This is an homage to everyone that has left a mark on the events world with their creativity, vision and capacity for innovation. We all know eventprofs across the globe are the key driving force moving the industry forward – always solving problems, always thinking 2 steps ahead, always rigorously keeping busy. They deserve as much recognition for their consistently outstanding work as possible", explains Ovanes Ovanessian, Co-founder of Eventex Awards.
To nominate your event industry superstars and learn more about The 100 Most Influential People in the Event Industry list, visit https://eventex.co/index/people/