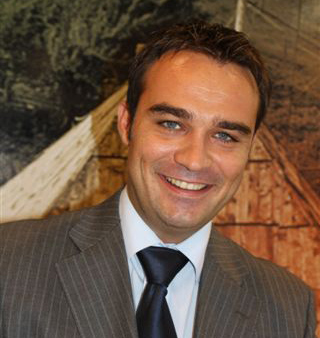 The key objectives of our activities are to position Belgrade as an ideal tourist destination for short city break, as a city of cultural and sport events, situated on two rivers, a city of big business opportunities in both international and domestic markets.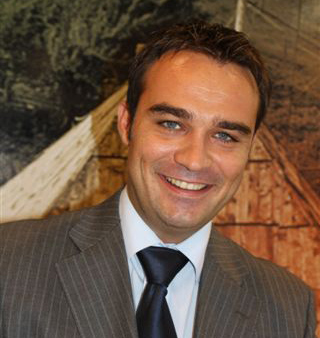 Mr. Dejan Veselinov, a spokesperson of the Tourism Organisation of Belgrade for many years, assumed the position of acting director of this service instead of the former director Jasna Dimitrijevic on 1 October 2010.
Mr. Veselinov, who has been working on promotion of Belgrade for almost a decade, has many plans for serious promotion and positioning of this city as important tourist centre.
1. Last year, Belgrade was visited by 8% more foreign tourists then in 2009. What additional activities are planned in order to continue with this success?
Cooperation with business entities – promotion of cooperation with receptive tourist agencies, tourist operators, hotels, hostels, private accommodation, catering facilities, transport companies, and other organizers of the city sightseeing programme, with a view  to creation of competitive and attractive tourist arrangement for arrival to Belgrade.
Then, there are new sightseeing tours, application of new technologies, promotion of important international events, commemoration of important dates in tourism, increase of volume and structure of activities of tourist information centres.
This year, our task will be to improve and accelerate distribution of information to all the participants in creation of tourist product as well as its consumers, Tourist Information Centres and the public. We will continue with the international promotion towards foreign and domestic markets. This requires presentations at fairs, offering information and making of presentations, creation and publishing of brochures and other types of tourist information, creation of web pages and newsletters, as well as organizing study travels for agents.
The overall objective is the creation of the image of Belgrade as city break and congress destination. It is necessary to put a big emphasis on the promotion of Belgrade through the so-called social networks.
They represent an important and simple way of communication and promotion.
We created our FACEBOOK profile in the end of 2010 and we will do our best to develop it and to adapt to new trends.
2. So far Belgrade has been successfully promoted as a city of fun and night entertainment. Are there any plans for branding Belgrade in another direction?
The key objectives of our activities are to position Belgrade as an ideal tourist destination for short city break, as a city of cultural and sport events, situated on two rivers, a city of big business opportunities in both international and domestic markets.
This is something which we have been steadily working on all these years and we will continue doing so in the future. We will pay special attention to the promotion of the activities related to candidacy of Belgrade for the Cultural Capital of Europe in 2020. This project will bring a great benefit to Belgrade in cultural, social, and economic plan. It is a unique opportunity for renewal of our city, for promotion of its image, in order for it to become famous and impressive within the European circle at the international level as well.

3. In your opinion, what are the potentials, advantages and faults of Belgrade for congress tourism?
All the necessary potentials exist, and the important thing is that they are even more recognized by the meeting organizers, and they are good accessibility, thanks to its central position in the Southeast Europe, by all types of transport, connection via direct airlines with all the major European cities, with the airport 15 km away from the city centre and main hotels, which is also one of the most efficient in Europe.
There is also a functional and modern technically equipped Convention Centre, Sava Centre with the largest plenary hall of some 4.000 seats, within only 5 minutes of the city centre, and at the same time with the lowest space rental fee in the region, which is also our great advantage. We have managed to reach a number of 4.000 rooms in the 3-, 4, and 5-star hotels, out of which 1.000 near Sava Centre.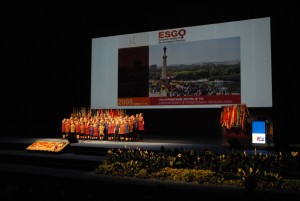 We also have experienced and professional staff who in the past ten years have successfully realized numerous meetings of important world associations and corporations with 250-3000 participants in our city.
There are two Convention Bureaus as well, Serbian and Belgrade, which, through a series of their activities and services offered to the organizers of conventions, successfully make road for Belgrade as a destination to be seriously counted on in planning professional meetings.
There are also excellent possibilities offered by our city for organising extra-convention activities for the participants of the meetings, from numerous city sightseeing tours to night entertainment which made us famous in the world.
The fact which is very important to us in our intention for positioning Belgrade as leading congress destination in the region is that we have support from the City realized through financial support to associations-meeting organizers in our city (which is realized through candidacy of certain projects for the competition announced once a year by the City Economy Secretariat).
Here you will also recognize our advantages in being a congress destination, where I would add, first of all, that we, as a new destination, are more attractive than the others in the region.
What we might mention as a fault is still insufficient number of hotels, among other things the ones with five stars, and with more capacities and adequate meeting rooms, which is, for example, required by the corporations, and which will partially be overcome in the following years after the reconstruction of the hotels Metropol, Jugoslavija and Continental is finished. Also, an insufficient number of attractive spaces for the so-called social activities of congress guests, such as receptions, opening and closing ceremonies and similar, has also appeared to be a fault in recent years.
This is something which we as TOB and BCB will dedicate ourselves to in the period to come. It is our intention to enable opening of some city spaces which we consider especially attractive for holding such events, in agreement with the City and certain city institutions.
4. Do you see Belgrade as a regional centre of congress tourism in the future?
Yes, I do. All the mentioned potential and advantages, along with accelerated development of infrastructure and new development projects of the city, and judging by huge interest of clients in our city, the chances for Belgrade to position itself as a regional centre of congress tourism are undoubted and realistic.
5. What is a current cooperation with the countries in the region like and what are the plans for future cooperation?
Currently we have excellent cooperation with the countries in the region and their tourism organisations and convention bureaus. We are working on making Belgrade cooperate with everybody as it can contribute to a better positioning of our city, and also create new business opportunities.
The guests coming from distant regions in the world, and especially from Asia, create a demand related to a diversified product composed of various programmes and attractions from the whole region.