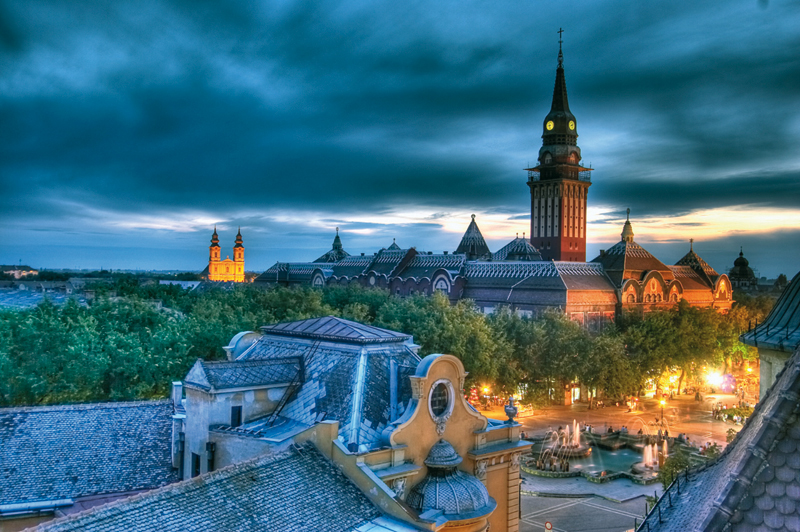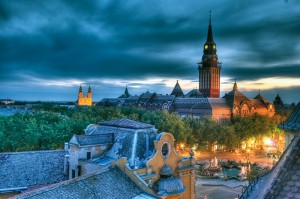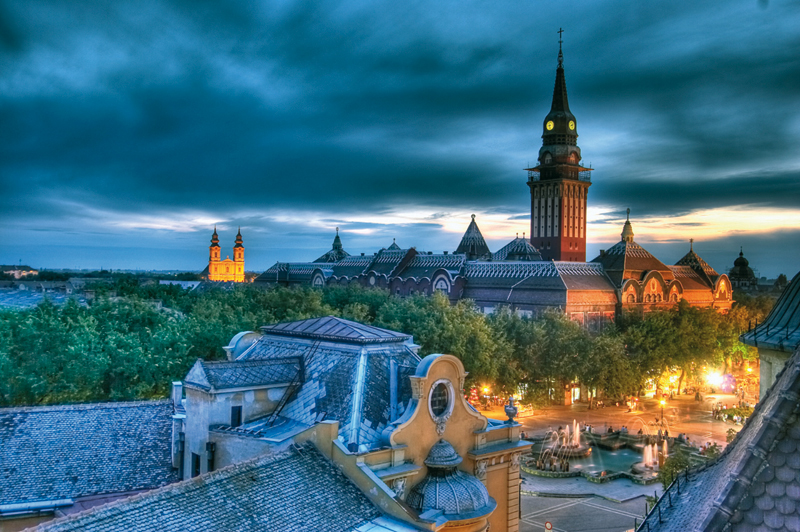 Standing at the junction of major thoroughfares, Subotica has for ages attracted passing travelers. The merging of different cultures has produced an excellent environment for the organization of international and regional events and conferences. Subotica is the center of activity in the Pannonian Basin and the city's spirit and special charm, combined with unforgettable visits to wineries, horse farms, or nature reserves will ensure that all the participants of any gathering will "breathe as one".
In the immediate vicinity of Subotica, nature has created and the residents of Subotica have wisely preserved and developed Lake Palić, the "blue eye of the planes", a teardrop left behind by the Pannonian Sea, the "kiss of Subotica". In addition to excellent hotels and luxurious villas, Lake Palić offers fine restaurants, a variety of sports facilities and, not least, splendid buildings from the start of the 20th century all providing a unique experience for congress participants. Palić has something new, exceptional, and inspiring to offer at any time of the year.
Subotica and Palić together form a rapidly developing meeting destination. They provide five 4* hotels, four 4* garni hotels, and a number of villas of equal quality. All these venues are run with traditional hospitality and high service standards, with additional number of special venues for smaller or greater meetings and congresses.
The hotels in Subotica can be an ideal location for meetings of up to 450 delegates, whereby Hotel Galleria is the largest congress center that has a meeting hall for 450 participants and a special atrium that can host a cocktail for 1,000 guests. Also, Hotel Patria as one of the first hotel built in Subotica, has the meeting room for 250 delegates. Furthermore, the particularly charming hotels on Lake Palić provide conference facilities for up to 200 participants.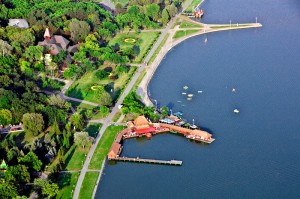 Subotica is especially attractive for its long history and picturesque buildings, which represent the fusion of customs and cultures whose traces have been preserved to this day. These buildings are convenient for the organization of meetings, especially the City Hall, built in Art Nouveau style and representing one of the most beautiful buildings in this part of Europe. A welcome cocktail or a an all-day symposium in the Ceremonial Room of the City Hall, a formal evening cocktail in the Hall foyer or on the square in front will impress any congress delegate. City Hall can host events up to 200 seats or 400 for cocktails. Another unique meeting room is the Ballroom on the Great Terrace on Lake Palić. The halls in these hundreds of years old Art Nouveau buildings with their unique appearance and charm will satisfy even the most demanding clients.
SUBOTICA AS A HOST
International e-Trade Conference, 400 participants
Annual Rheumatologist Congress. 250 participants
Annual Veterinary Seminar, 150 participants
The Second Agricultural Forum, 150 participants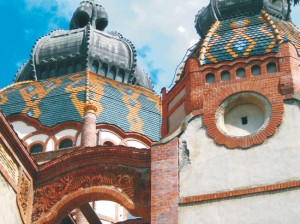 Subotica as an Art Nouveau City
City Hall, the Synagogue, the Raichle Palace, and dozens of other attractive buildings have placed Subotica alongside the most important Art Nouveau cities in Europe. The free, unrestricted forms, filled with curved, flowing lines, unusual combinations of color in the place of monotonous grayness are what first strikes the eye of visitors arriving in Subotica. On Lake Palić, on the other hand, generations of visitors are invariably enchanted by the mysterious landscape surrounding it. The magnificent park, the lake, and the extraordinary peacefulness of this area together with the unusual early 20th century Art Nouveau buildings, make Palić exceptional and unforgettable.
PLENTY OF IDEAS FOR INCENTIVE TRIPS
Touring and sightseeing in Subotica, Palić and the surrounding area open a number of possibilities for the organization of exceptional events.
Great experiences in a horse farm
At the northernmost point of Serbia, at a very border crossing and minutes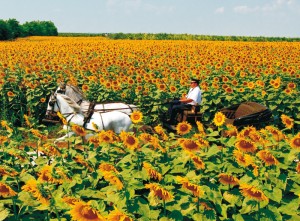 from Subotica city center lays the widely renowned Kelebija Horse Farm. Modern stables with the Carriage Museum under one roof, a race track, an artificial lake and a nice park are just some of the highlights. Famous Lipizzaner horse sort are grown here since 1580 and the former Habsburg monarchy.
At the horse farm delegates can choose their favorite horse and compete with others or to have a nice horse ride through the forest area in one of the thirty authentic coaches. Groups coming in winter will be granted with an unforgettable sleigh-riding across the fields of Subotica.
Wine gladdens a man's heart
After the disappearance of the pre-historic Pannonian Sea the sandy soil has remained, hence the wines of the region are usually referred to as "sand wine". Local wines are known for their pleasantly harmonised taste, soft aroma and drinkability. The traditionally cultivated sorts of wine are Kadarka and Kövidinka. Must try are Zupljanka, White Burgundy, Merlot, Frankovka and Cabernet.
One of the options for incentive trip or event starting in September, could include the team harvesting grape and produce their own wines. Trip to one of numerous vineyards will disclose entire process from harvest grapes manually to the traditional stomp of grapes just next to the camp fire.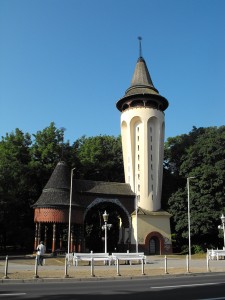 For a nice off-site event organizers could visit one of the local wineries and to learn from the locals about the wine and it's the history, influence, witness of love and the happiness that it creates. Some wines witnesses a turbulent history of a family, they have used it to celebrate victories and have kept it hidden from enemies.
For the perfect night out option and the opening ceremony a list of national cuisine served with typical local wines and the night amused with life performance of the traditional tambourine orchestra is a must choice. No matter whether you pop in a restaurant with local or international kitchen in the city centre, or a "czarda" on the outskirts of the city, or even at typical farm-restaurant, you will taste all the flavors of this region and be delighted by them.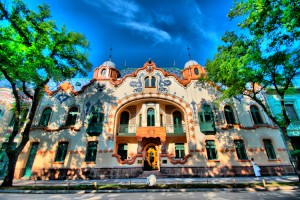 Traditional Local Techniques Performed by Guests
For those visitors looking for something truly different and wanting to get acquainted with the locals or to spend a day with them, there is a series of different activities that can make a business trip very special.
Participants of business meetings can learn traditional techniques of painting with straw or making souvernirs from straw. They can also learn how to make items of homemade felt or a work of art from wood or stone. That wasy, visitors will be taking home a practical object, new ideas, and a souvenir of Subotica of their own making.
The Android application "VisitSubotica" is designed for mobile phones and tablets and provides all the necessary information, recommendations, and advice about Subotica.
Application has been made in three languages ​​- Serbian, Hungarian and English. By installing it into "smart phones" or tablets, tourists get more information about Subotica summarized in one place – about transport, accommodation, restaurants, cafés, wineries, architecture, cultural sites, Lake Palić, Lake Ludaš, Kelebija, festivals and events.
Additionally, the entire content of the application is located on maps of Subotica and Palić, they contain the geographic coordinates and finding objects in much easier. For those who are not as savvy a built-in navigation system via a Google Map will help.