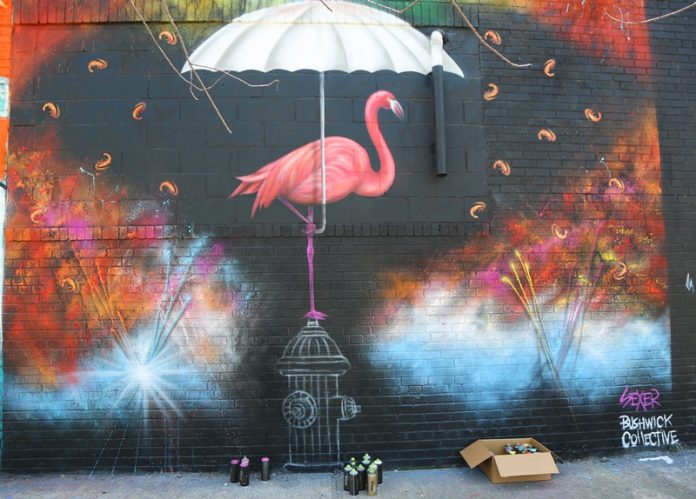 Many buildings or walls are covered in eye catching images, graffiti, and murals that make us stop, look, and reflect on the messages they're conveying or simply appreciate their visual representation or the technique used or make us ask ourselves – HOW did they do this? Street art is an expression of young people's opinions and also an attempt at making old and ruined buildings beautiful.
Street art is actually a visual art form that is created in public places, motivated by the artist's desire to communicate with the audience outside of formal artistic spaces like galleries. The origins of this art form and its acceptance were neither simple nor easy. At first this art form was not accepted by the public, but instead it was seen as an act of vandalism.
Artists' pieces were frequently getting painted over or covered with new work by other artists.
Who are the street art pioneers?
Social or political issues, criticizing or even making fun of society, or just simply expressing attitudes are just some of the things that inspire street artists. Places where this art form can be admired are mostly old buildings, empty or unkempt premises, concrete columns, sidewalks.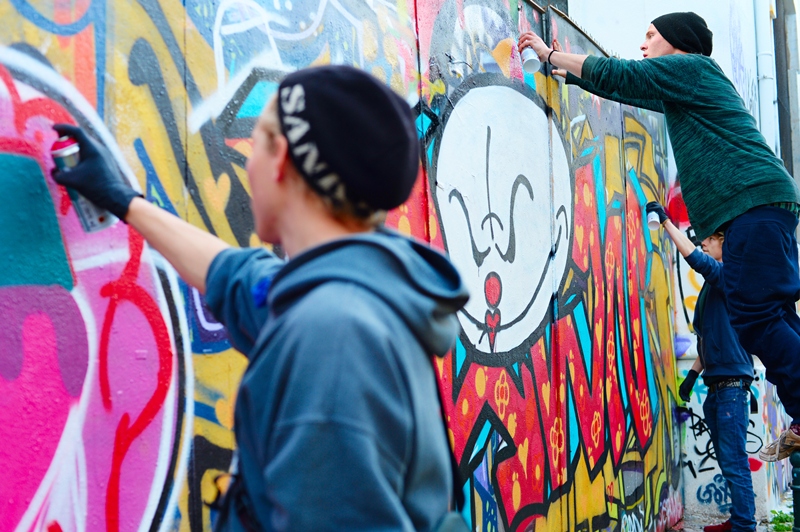 How and when did it all begin?
Graffiti, which first started appearing on trains and buildings, represent the earliest form of street art, and they originally emerged in the USA – or New York, to be precise – during the 1920s and 1930s, and their authors were gang members.
Street art saw its true boom in 1970s when young people started to create movements, reacting to their social and political environment.
Germany – or Munich, to be more precise – became graffiti's homeland in 1985, when the city's sprayers turned the S4 train, the so called Geltendorfer train, into the first wholetrain in the country. The Berlin Wall was also chosen to serve as canvas for street art.
London is one of the most famous cities in Europe where tourists get shown street art works in dedicated walking tours.
Street art gave birth to murals, which contain different motifs but make anyone who's walking by stop and admire them.
In addittion to graffiti and murals, street art also includes stencils, prints, large-scale paintings and projects of artistic collaboration, than street installations and performative and video art.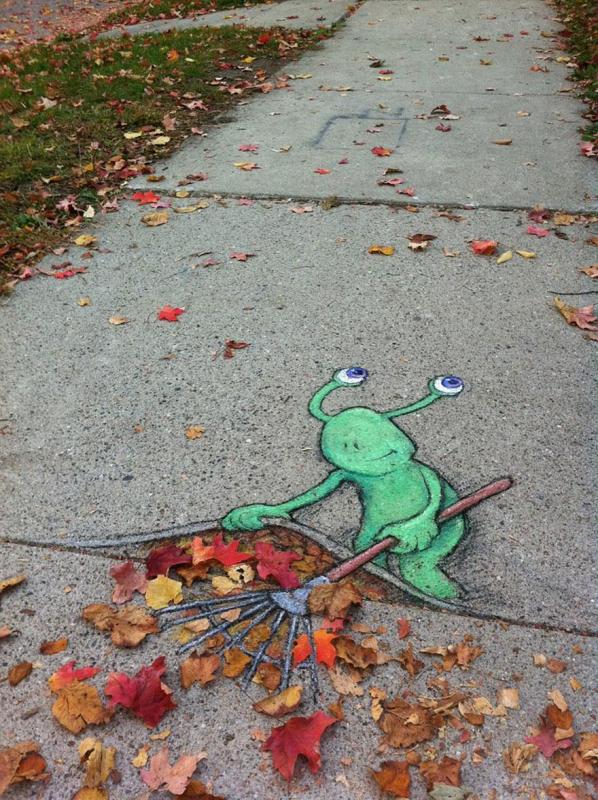 The most famous artists
Street artists today are many, but a number of them still prefer to stay anonymous. One of the most famous ones is Banksy, who has successfully been keeping his identity secret for years. His pieces mainly focus on political and social events. Thanks to his work (graffiti, murals…) and style of expressing his attitude, the artist is recognized all around the world.
Vhils is a street artist from Portugal who makes collages and portraits.
BLU is a street artist from Bologna who draws mostly murals all over the globe.
Another important figure is Moose, who uses cleaning supplies from hotels or car wash shops instead of sprays or emulsions and paints different looking graffiti on dirty exteriors. He represents the niche of the so-called reverse graffiti, where images and letters are made by cleaning dirty surfaces. Some artists also use this method to send messages about the environment.
In addition to these, there are many other artists who have certainly left their mark, and among them are French artist Christian Guémy, or C215, who travels the world and shows the people of the cities he visits in his work, then Spy, Laguna, etc. Since these artists are generally known for travelling the world, their work can be seen in different cities, countries, and even continents.
Use of street art at events
Although it was an illegal art form when it first appeared, today it's one of the most popular forms of art, and some artists' pieces can be both found in galleries and used in different events.
Companies such as Puma, Red bull and Coca Cola use this art form to make their brands more popular among young people, and one of the ways was to rent a space artists can work on.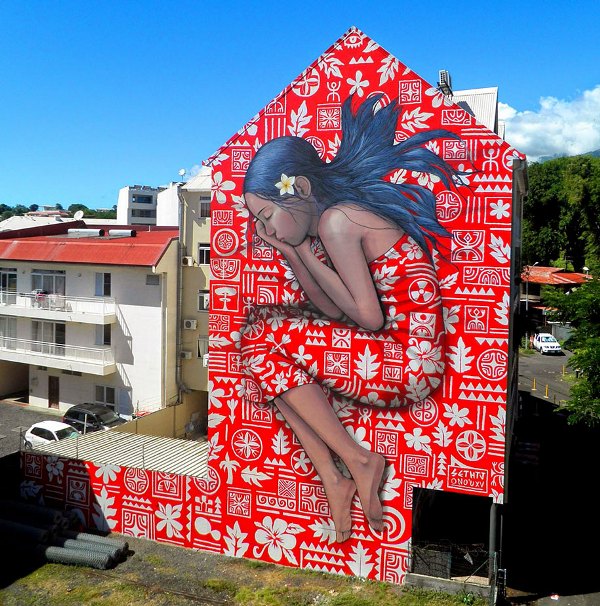 There have been cases of companies misusing this approach in one way or another, with graffiti depicting their brands on public surfaces, etc. In general, street art and graffiti design found their place with companies that wish to position their brands as a part of modern "street" culture.
Yet, we have seen from experience that using these techniques can be a big success at corporate events and promotions of new products, which was the case with a pharmaceutical company that used 3D street art in closed space – conference hall, to motivate the participants to interact more, as well as to send the desired message.
Street art represents making a statement, so event planners can look at it as a surpassing idea for organizing extraordinary events, or make it a starting point for some team building workshops.
Every artist has their own style and method, opinions or goals, but the thing they all have in common is that their work draws people's attention and leaves strong impressions.
Festivals and conferences
· Sarasota Chalk Festival founded in 2007
· Living Walls conference founded in 2009
· The RVA Street Art Festival founded in 2012