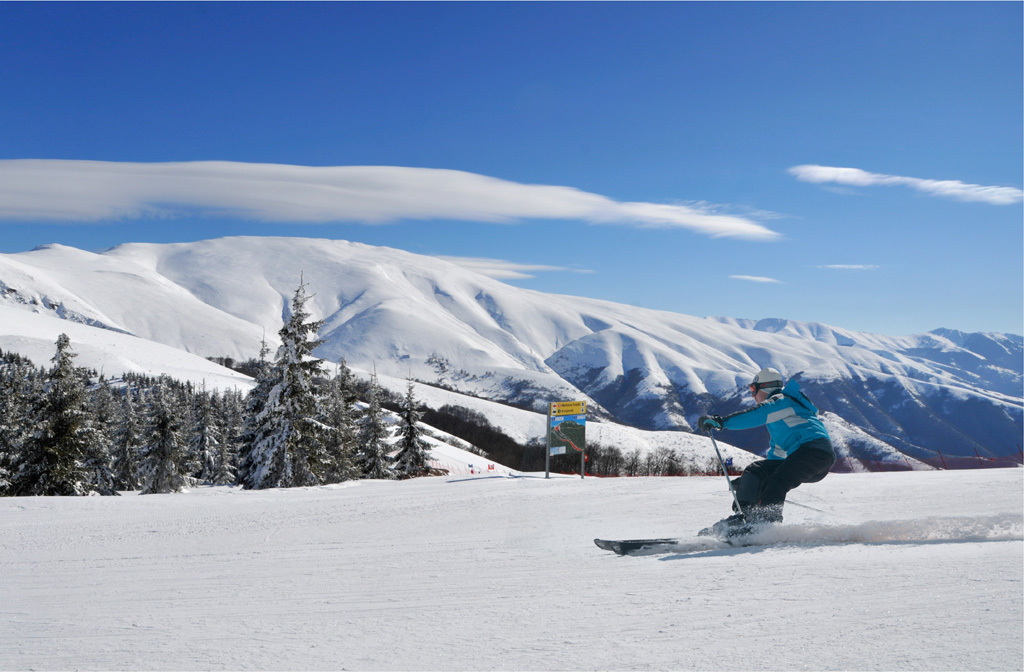 The company Falkensteiner that manages with Hotel Stara Planina on the youngest Ski & recreation center in Serbia expects to continue the trend of increasing the number of skiers and tourists this year.
Ski season starts at Stara Planina with a traditional event "VIP Ski opening" which this year will be held from 12 to 14 December, in the presence of a large number of media and numerous public figures. That weekend in Stara Planina rich program will be staged with a lot of surprises.
This is one of the most popular events during the winter, and is corroborated by the fact that the capacity of the hotel completely sold out for that period.
According to Resident Manager of Falkensteiner Hotel Stara Planina, Nikola Markovic, everything is ready for the start of the winter season in Stara Planina. "According to the great interest for accommodation in our hotel, we can already say that there is a successful winter comming.
Apart from domestic guests, this year we expect guests from Russia, Romania, Bulgaria and other countries. What particularly attracts tourists is the fact that our hotel is in close proximity to the only gondola in Serbia, which provides a quick and convenient transport to several kilometers of well prepared ski slopes," said Markovic.
Falkensteiner Hotel Stara Planina is an ideal place for a vacation at the height of 1470 meters in the heart of intact nature. This is a modern accommodation facility in this part of Serbia, categorized with four stars.
The ski center on Stara Planina has more than 13 kilometers of great variety weight groomed slopes, with the four-seater chairlift "Konjarnik" capacity of 1,400 skiers per hour, ski lift "Sidro" with the capacity of 1,200 skiers per hour, children's ski lift, while on the location, where the hotel is, there is a eight-seater gondola, four-seat chairlift and a ski lift.
Skiing in Stara Planina is perfect for beginners, especially for families with children, but also active skiers can be satisfied with the offer. All the runs at Ski center Stara Planina, are covered by the artificial snow system, so that in case of lack of natural snow skiing possible.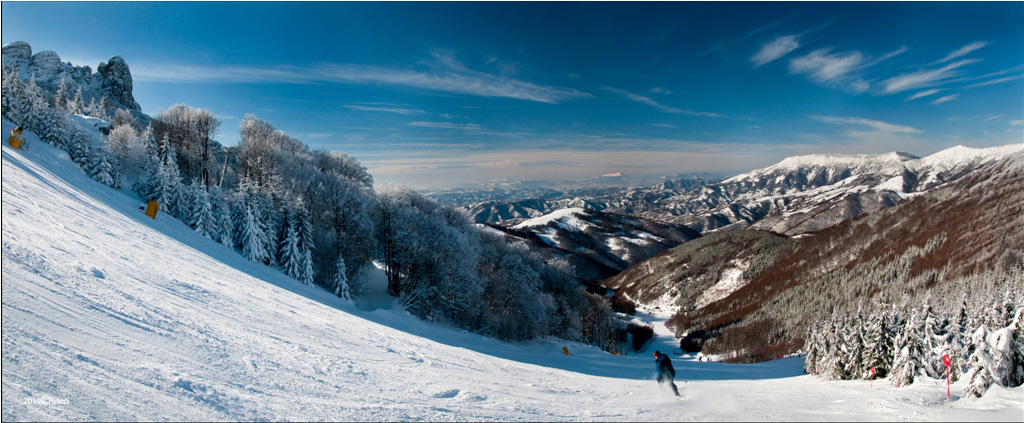 "Considering that the Falkensteiner Hotel Stara Planina is a family oriented hotel, great attention is given to our youngest guests.
Our unique Falky Land world of entertainment and education provides children an ideal space for creativity and imagination.
For children up to 10 years is available free all-day ski pass, then organized a free group ski school and free ski equipment for children, and new releases are swimming in the indoor pool as well as free screenings in 8D cinema for children, said Markovic.
All winter sports lovers from Serbia and abroad will be able to relax in the Acquapura Spa center with indoor swimming pool, jacuzzi, Finnish sauna, Turkish bath, relaxation zone and a gym after a day filled with outdoor activities.
Accommodation prices
Falkesteiner hotel Stara Planina this season prepared special offers and promotional prices for accommodation for its guests. All those who by December 1st make reservation in the Falkensteiner Hotel Stara Planina will save 15% on the price of accommodation. Otherwise the price of accommodation in this hotel during the winter is from 50 euros, based on All Inclusve light services.
For those who want to spend the holidays with his family in the mountains were created attractive New Year's and Christmas packages and is particularly attractive promo package "Save one night", whose price is for 5 nights from € 200 per person.
Ski pass
This season six-day ski pass in the peak of the season will cost 5,300 dinars, while the ten-day ski ticket will cost 9,910 dinars.