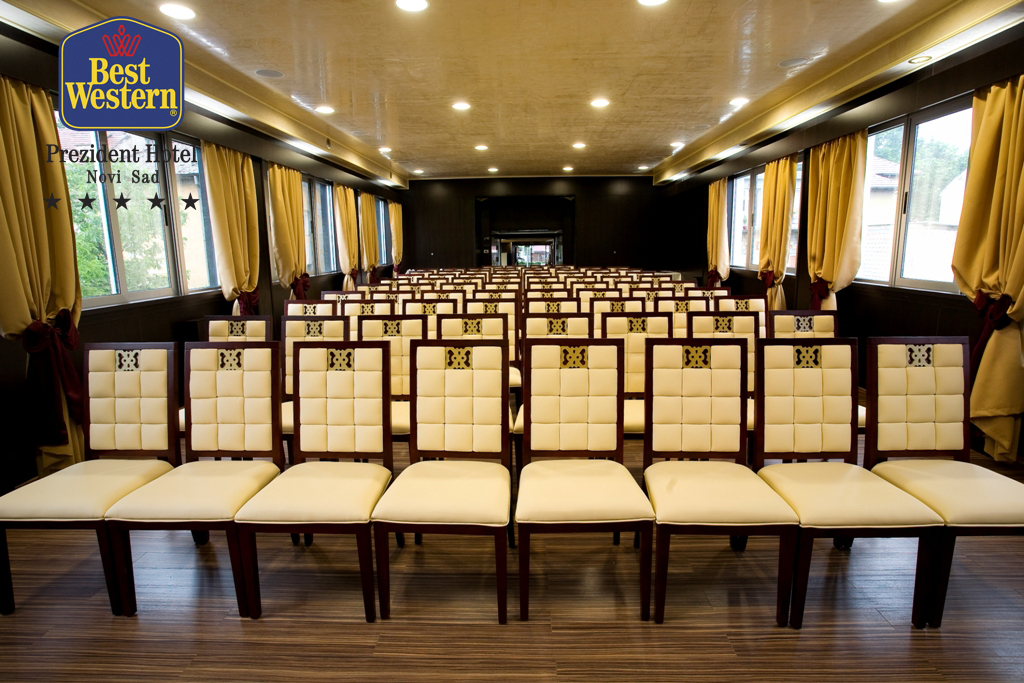 The Best Western Prezident Hotel in the Serbian town Novi Sad has been honored with an international award for the highest customer satisfaction and quality.
The awarding took place at the end of November in the course of this years' annual conference of Best Western Central Europe in Ljubljana, where hoteliers of more than 70 hotels in Austria, Czech Republic, Slovakia, Hungary, Slovenia, Croatia, Serbia, Montenegro and Macedonia had the opportunity to meet and network.
At the international conference in the Slovenian capital the winning Best Western Hotels were presented with an award. The hotel provides 46 rooms and is one of the few five-star hotels in Serbia.
The Best Western Prezident Hotel in Novi Sad, Serbia was presented with the internationally renowned award for highest quality and customer satisfaction at the international conference of Best Western Central Europe (BWCE) in Ljubljana.
"We are delighted to receive the award, which we see as recognition and moreover as motivation. The well-being of our guests is our priority and goes hand in hand with high quality- and service standards the brand Best Western particularly stands for", explains General Manager Ivona Borojevic.
Ivona Meissner, CEO Best Western Central Europe extends congratulations to the Best Western Prezident Hotel: "We are proud that this internationally renowned award goes to the Best Western President Hotel in Serbia and that few of our hotels have been presented again with the international Best Western Quality Award in 2014."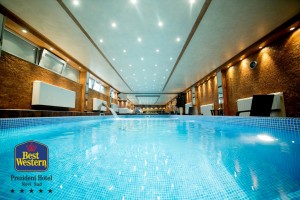 Central European Best Western Hotels, part of the biggest group of privately owned hotels, rank among the best of all international Best Western Hotels. Strict inspections of over 4,000 Best Western Hotels and the annual awarding for the winners is the formula of the group's success.
The annual quality controls ensure the highest standard by complying to the worldwide uniform Best Western standards. Perfect cleanliness, maintenance, competence and friendliness of employees as well as the evaluations of guest feedbacks from questionnaires, online feedbacks and review portals are incorporated in the selection process", explains Ivona Meissner.
"What Best Western is capable of doing is unique within the global hotel tourism: the combination of best quality, individuality and extraordinary price-performance ratio", emphasizes Ivona Meissner. "Quality, price and warm hospitality are the most essential criteria for guests – and the perfect combination at Best Western promotes revenue and customer loyalty."