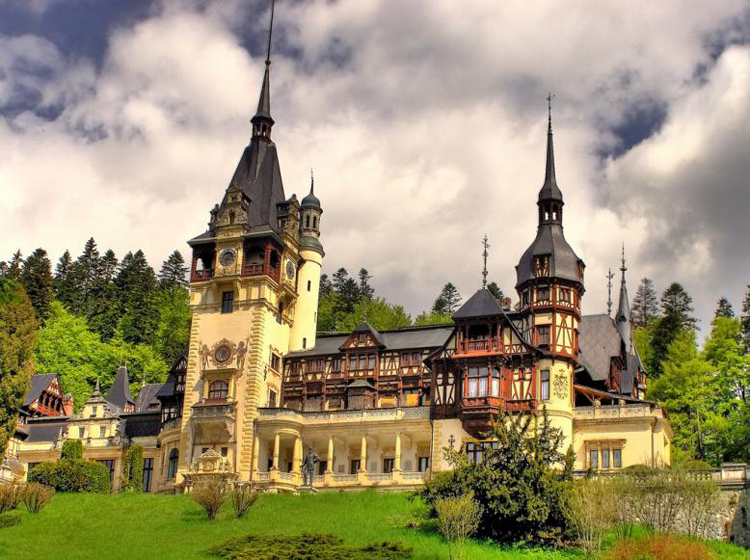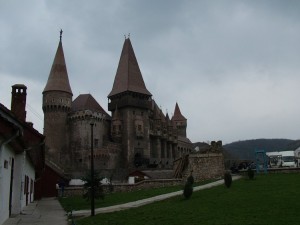 HUNEDOARA CASTLE (CORVINESTI CASTLE) – Gothic style castle built on roman ruins in 14 C.
Vlad Tepes was imprisoned here during his youth for 7 years.
This castle is a solid rock fortress fiercely built by Turkish prisoners.
Holds 3 huge pointed towers, a drawbridge and high battlements, 5 marble columns with delicate ribbed vaults support two halls, and Knight's Hall.
It served as a fortress until mid the 14 C when it became the residence of Transylvania's ruler, Iancu de Hunedoara.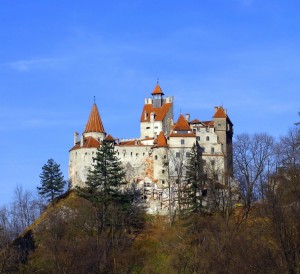 Iancu upgraded the fortress and it soon became known as the most beautiful castle in Transylvania.
Today it has Gallery, Maces Tower, the Knights Hall, the Council Hall, Chapel, and 100 ft courtyard. Its sumptuous Knights' Hall can host meeting  for up to 300 guests.
BRAN CASTLE – Often refered to as "Dracula's Castle", originally built as a fortress for the Knights of the Teutonic in 1212.
It was later re-built in 13 C by the Saxons to protect the city of Brosov. Some versions refer to Bran Castle as the base for Vlad Tepes.
One of the most picturesque castles in Romania, sitting on a hilltop with magnificent views.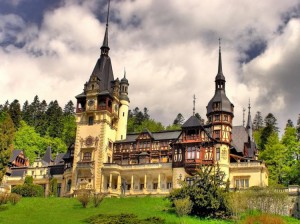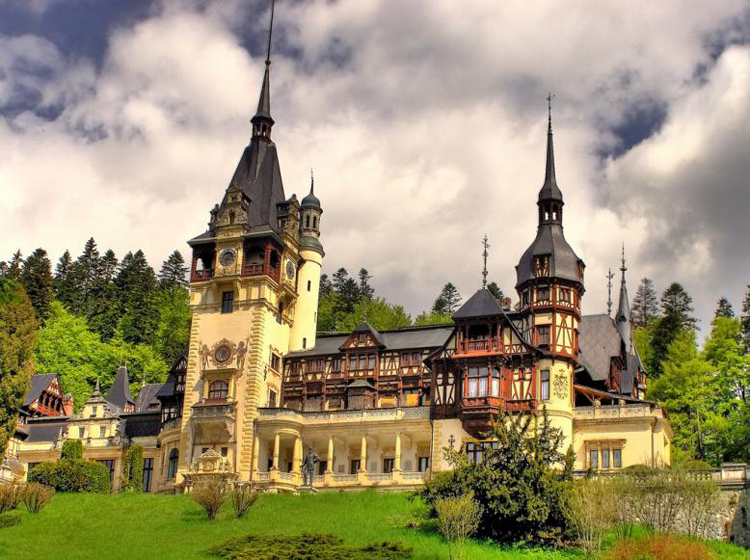 Contains a collection of antique furniture from 14 – 15 C and an open air ethnographic museum of old village buildings with exhibits of furniture, household objects and costumes.
PELES PALACE – In the natural back drops of the Carpathian mountains the Palace of Peles is a masterpiece of German Renaissance architecture.
Used to be the Romanian Royalty Summer residence and retreat. The Palace's 160 rooms are adorned by the finest examples of European art, Murano crystal chandeliers, German stained-glass windows, walls covered with Cordoba leather, Meissen and Sevres porcelains, ebony and ivory sculptures. Its medieval collection of swords and nights armour are simply astonishing.
FAGARAS FORTRESS -Built in 15 C by Transylvania princes, is one of the most well preserved medieval castles in Romania.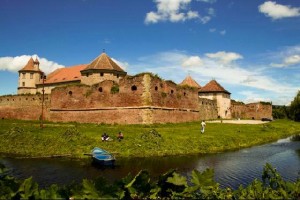 The castle has 80 rooms, and is surrounded by a deep and wide moat.
The citadel was ranked among the strongest in Transylvania, standing up to Turkish and Tartar invasions.
Access is made through a bridge over the defense moat.
At the centre of the citadel stands the castle. It has three levels (basement, ground floor, first floor) and five towers (the Red Tower, the Black Tower, the Prison's Tower, Tomori Tower and the Motley Tower).
Inside is the Museum of Fagaras Country; comprised of an archaeology section, which render the evolution of the Fagaras borough; history section, which display Roman artifacts and a collection of medieval weapons, and ethnographic section, which focus on artistic and folk crafts in the area.