City of Prague, Czech capital, will welcome MICE professionals including top planners from all over the world for the 56th Congress of the International Congress and Convention Association (ICCA), which will take place between 12th and 15th November 2017.
Prague Convention Bureau and other Local Host Committee representatives received, on November 16th, the formal handover of ICCA Congress flag from the 2016 Congress hosts during the Congress Closing Ceremony in Malaysia.
 "Our Czech hosts really grabbed the opportunity to showcase why they were awarded the chance to host the ICCA Congress, and let our members know they will be intellectually stimulated at the 2017 Congress as well as inspired by the city itself", said Martin Sirk, ICCA CEO.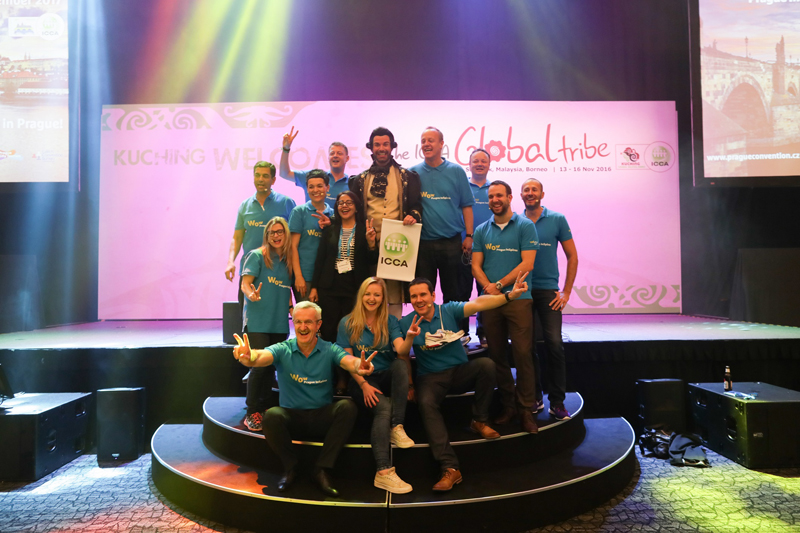 ICCA stands for the International Congress and Convention Association that represents the main specialists in MICE industry and comprises over 1,000 member companies and organisations in over 90 countries worldwide. Specialised in the international association meetings sector, ICCA offers unrivalled data, communication channels, and business development opportunities. The annual ICCA Congress serves as a platform for networking, education and best practice sharing for the association's members.
Roman Muška, Managing Director at Prague Convention Bureau said: "Based on our estimates, around 1,200 event planners and association representatives could attend the Congress in Prague, which would be a record number in the whole ICCA Congress history. A key contribution of this event to Prague lies in increasing awareness about MICE opportunities of Prague and the Czech Republic as destination."