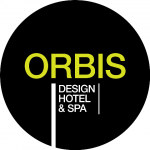 Orbis Design Hotel & Spa is a 4 star hotel which is opened by the end of April 2014 in city of Paracin.
Hotel is located in the city center and at guests disposal there are 24 rooms and suits (from which 15 is single use), restaurant and a conference hall with a capacity of 120 seats.
Also, at guest disposal there is Spa center which has indoor swimming poll, steam bath, sauna, salt room, jacuzzi, gym.