One&Only Portonovi in Montenegro will begin to welcome guests from July st, 2020.
The ultra-luxury resort will be One&Only's first in Europe and is set to become the most fashionable destination on the Adriatic and it will include Chenot Espace – a first-of-its-kind wellness concept for guests looking to lead a more active, healthy and balanced life, as well as Sabia by Giorgio Locatelli – one of the finest Italian chefs in the world.
It is located in the entrance of the wild and beautiful Boka Bay, a sheltered idyll on Montenegro's Adriatic coast, surrounded by spectacular mountains.  At the center of the resort is Chenot Espace, offering pioneering treatments scientifically designed to enhance guests' vitality and optimum health. The culinary experience, led by executive chef Nancy Kinchela, includes refined Italian dishes with a focus on wellness from Giorgio Locatelli at Sabia, Asian fusion dining at Tapasake and farm-to-table fresh Montenegrin cuisine. Tapasake Club will be the energetic soul of the resort, where guests can lounge by the pool and experience the atmosphere building during the day, culminating in performances by legendary DJs.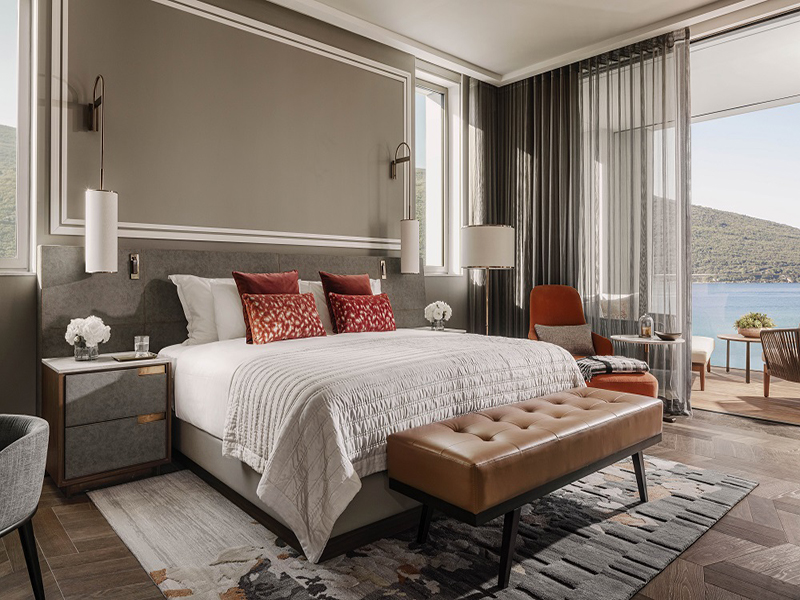 All 113 One&Only Portonovi's elegant guest rooms, suites and villas will be positioned for guests to enjoy magnificent views of the surrounding marina, bay and mountains, with various interconnecting options and clusters for groups and families seeking flexible space. The resort will offer two secluded expansive villas.
A number of activities will be available across the resort for guests of all ages, beautiful pools will be sprinkled throughout the resort, including a family pool, the dynamic Tapasake Club pool, temperate pools, an indoor spa pool, and private pools for villas and guestroom clusters.
For more information or reservations, please visit: oneandonlyresorts.com.