Convention center is a backbone of meetings industry of each country and city. Especially when we talk about visibility on world meetings market, big international congresses, associations, long time leads, full hotels occupancy and others. All of this simply isn't discussible without proper convention center.
Many countries and cities are doing rebuilding and building of the convention centers as one of the measure of economic growth or recovery. About convention centres openings in 2016 you can read at https://www.seebtm.com/convention-centres-openings-2016/?lang=en.
That fact gives us insight of great importance and impact of convention center, not just in meetings and events industry and area of business tourism, but significant economic returns to the whole destination, too.
Let's take a look what destinations worldwide are doing with their convention centres last couple of years.
Are they crazy or wise?
If we talk about quantity, Spain and UK have even 13 convention centres each, while Germany has also significant number – 8 convention centres.
Considering Austria as a not so big country and the fact that there can be chosen among 7 congress centres to plan an event, is quite impressive. Although there's nothing to be surprised about, since these countries are the leaders in the meeting and event industry, not just in Europe, but in the world, too. Not to forget, Netherland and Belgium have "just" 4 of them, each.
Wondering do these countries think about convention centres as an important part of their economic strategy?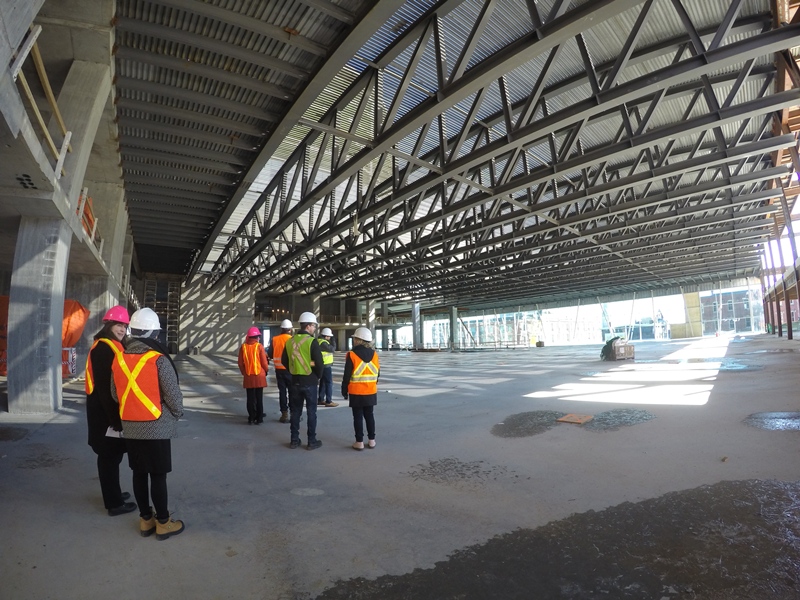 Latest investments in convention centres worldwide
Below you may read and have an insight of what other countries was and are doing with their congress centres, started chronologically from 2011.
Lausanne features one of Switzerland's largest venues, the Beaulieu Convention & Exhibition Centre.
The centre disposes with 30 separate event spaces, including the South Halls, which were rebuilt in 2011. Beaulieu Lausanne will continue its development by renovating the North Halls in the near future and, subsequently, the south wing of the main building, with hotel complex, all together as a part of "Beaulieu 2020" project.
After series of earthquakes in Christchurch, New Zeland's second largest city, on September 2010, and more damaging on February 2011, The Christchurch Central Recovery Plan (CCRP) has formed to outline the future development of the city.
As a part of CCRP there is the project of building Convention Centre Precinct, a world class Convention Centre which will attract business, events, and conferences to Christchurch.
The Centre will be able to host several events at the same time; starting with space for up to 2,000 people. The Centre is scheduled to be open for business at the end of 2018.
The Adelaide Convention Centre is a large convention center in Adelaide, Australia.
It was the first purpose-built convention center to be built in Australia. The most recent big expansion was announced in 2011, with $350 investment.
So, their newest addition, the West Building, was completed and began to operate in 2015 and already having hosted an astounding 560 events over the 12 months.
In addition, the Centre's original plenary building, which dates back to 1987, was demolished to make way for construction of the new East Building – set to open in 2017.
Also in Australia, since opening 3 years ago, in March 2013, Brisbane's newest convention center, the Royal International Convention Centre (Royal ICC) has fast gained a reputation for offering a personalised, boutique event experience. The Royal ICC development included also building of a four-star 200 room Rydges Hotel located on site, opened this year in February.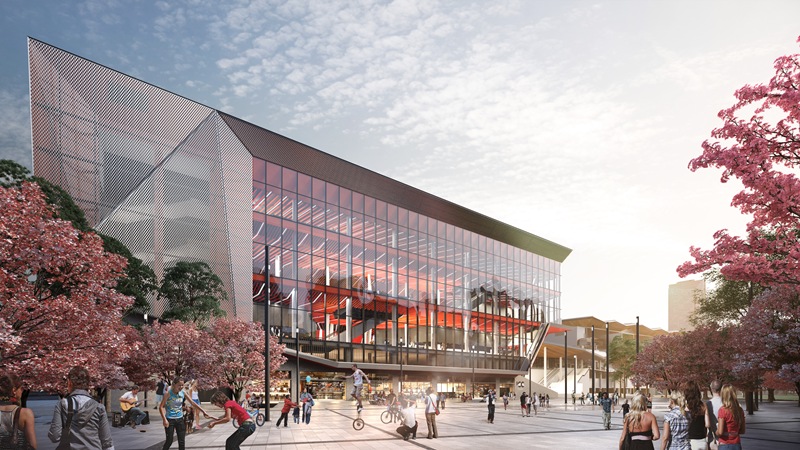 Busan Exhibition and Convention Center, commonly known as BEXCO is a convention and exhibition center located in Centum City, Haeundae-gu, Busan, South Korea. It features over 46,500 m2 of exhibition space and 53 meeting rooms. In June 2012, BEXCO completed its expansion to add a 4,002 seat auditorium and a new exhibition center.
In 2013, Hall 12 of the Brussels Expo in Belgium was completely transformed into a sophisticated concert hall and show venue that can also serve as high-capacity convention hall.
In 2015, Brussels Expo announced additional significant investments into the renovation of its infrastructures.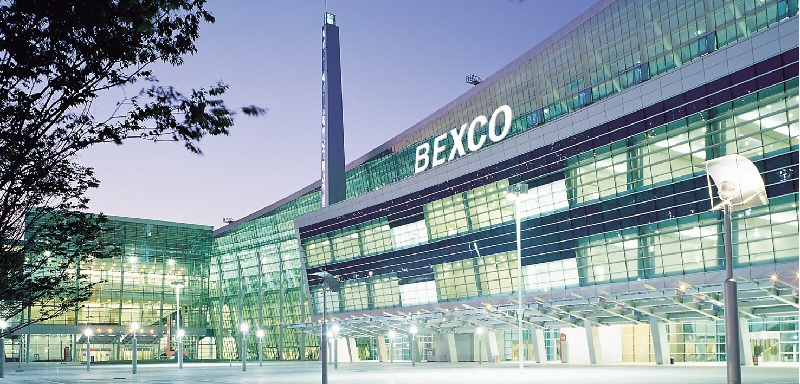 In October 2014, after more than twelve years of effort, seven years of design work and three years and a half of construction works, ICE Kraków Congress Centre in Poland has opened.
In 2015, Krakow was the second city in Poland in terms of the number of meetings and events, according to the "Meetings and event industry in Poland 2016" report prepared by the Poland Convention Bureau. The ICE Kraków Congress Centre contributed significantly to this – 68% of meetings and events in Krakow are conferences and congresses.
At the end of 2014, a new third tower was completed at the Gothia Towers hotel, part of the Swedish Exhibition and Congress Centre in Gothenburg. This made this centre Europe's largest fully integrated hotel and meetings venue under one roof. The whole complex covers an area of 180,000 sqm with capacity for 9,500 people. It includes total number of 1,200 hotel rooms, 63 meeting rooms, 41,000 sqm of exhibition space and a show arena.
Every year, around 1.8 million people from all over the world visit this Centre because of business, entertainment and experience.
Overall, the centre is so huge that there is a smartphone app for navigating your way around it.
In 2015, turnover increased by 30 million euros and visitor numbers by just over 20 per cent.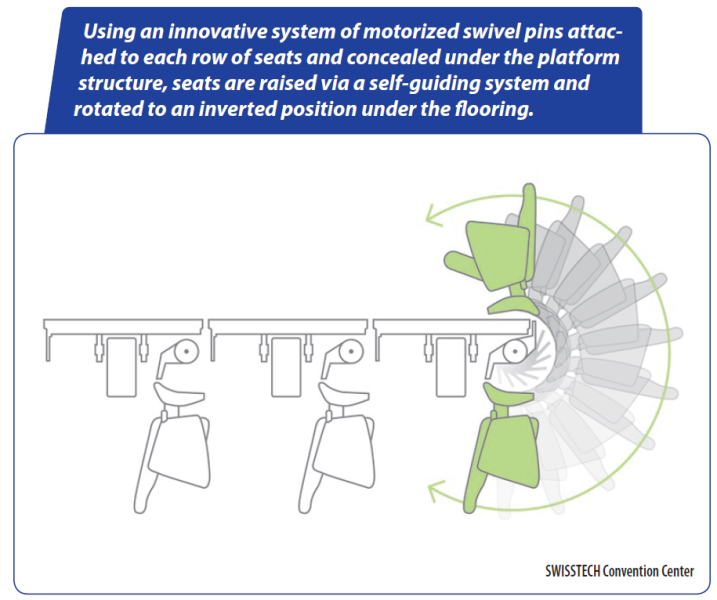 In September 2015, ACC Liverpool opened its new, 8,100 sqm venue – Exhibition Centre Liverpool.
The ACC Liverpool Group delivered £126m of economic benefit to Liverpool and the region in 2015.
And since their first opening in 2008, The ACC Liverpool Group has generated £1bn in economic benefit for the local economy.
In October 2015, started $5milion improvement investment into the London Convention Centre based in a Canadian city London.
On April 2016, Rotterdam Ahoy in Netherland announced, after the big refurbishment of the Ahoy Arena (finished in 2011), brand new convention centre.
The multifunctional event venue is now refurbishing its 20,000 m2 Exhibition & Event Halls and is expanding with a large international Convention Centre, named the Rotterdam Ahoy Convention Centre (RACC), including brand new 250 room hotel.
Austria Center Vienna, Austria's largest conference centre, which has a total capacity for 20,000 delegates and offers 24 lecture rooms for between 100 and 4,320 participants, 180 meeting rooms and 22,000 m² of exhibition space, from autumn 2016 will be adding 520m2 of space for five new meeting rooms.
Nova Scotia's new Halifax Convention Centre in North America, offers over 120,000 square feet of flexible event space, with the total construction cost of $164.2 million. The convention centre is set to open in early 2017.
At the end of May, Dubai has also announced plans to build a new convention center in Al Jaddaf near Dubai Creek. The new facility, which will span 55,000 sqm and provide space for 10,000 people, is scheduled to be completed in 2 years at a cost of €432 million. The new convention center is part of the city's run-up to World Expo 2020, which will take place in Dubai.
Huge investments in US convention centres
Over the next three years (2016-2018), the Miami Beach Convention Center, managed by Spectra Venue Management, will be undergoing a $515 million renovation and expansion that will set a new standard of excellence.
Los Angeles Convention Center announced total of $470 million for renovation, reconstruction and expansion, began this year with ultimate project completion in December 2020.