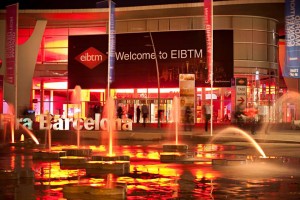 All statistics relating to EIBTM attendance are independently audited by ABC Audit Bureau, which is very important, because it is giving a true representation of the unique number of attendees at the show.
Amanda Henderson, Marketing Manager – Europe, Business Tourism Unit, Visit Scotland comments:
"EIBTM continues to go from strength to strength. At last year's show, in spite of the weather, the value of enquiry levels for Visit Scotland was up 50%. It's a key show for us and we fully intend to return in 2011 with a strong party of Scottish suppliers."
"EIBTM provided us with the opportunity of meeting real buyers and creating powerful new networks. The event exceeded our expectations in  terms of the  number of quality meetings we had. EIBTM 2010 will clearly translate into a significant amount of business for 2011." Jordi Camps, Co‐founder and CEO of China a la Carta.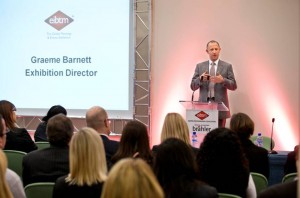 EIBTM provides its suppliers and buyers with the opportunity to:
• Discover new destinations, products and services
• Build and develop business contacts
• Keep up-to‐date with industry trends
• Make purchasing decisions
• Develop professional knowledge
• Connect with the global Meetings & Events community
• Learn how sustainability can benefit  your Business
E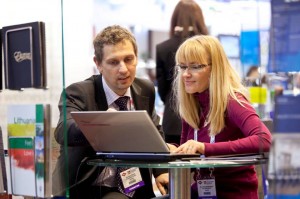 IBTM is committed to supporting the events industry, raising industry standards, encouraging learning and development through its Professional Education Programme. EIBTM will be hosting some of its education programme in the new, extended conference facilities available at the venue, enhancing the comfort and experience for participants.
The 2010 Education Programme welcomed almost 4,000 attendees.
Highlights of the 2011 Education Programme will include:
• The 'Green Room' sustainability programme
• Tech Hour ‐ keeping you up to date with the latest developments
• Industry Trends ‐ A market overview
• Dedicated Association, Corporate and Agency programmes for Hosted Buyers
All sessions in the EIBTM Education Programme are CMP (Certified Meeting Professional) accredited increasing personal development and learning CEU points.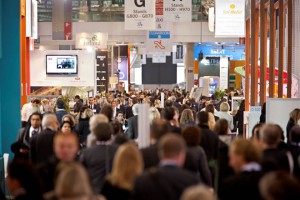 EIBTM's approach to BS8901 (the British Standard for Sustainable Event Management) has helped  to shape  attitudes regarding sustainability issues. Together with the EIBTM venue ‐ Fira Gran Via ‐ they have made major strides in using recyclable  materials, waste management and energy  efficiency. Actions have included a significant cut back in printed material, and increasing web based communications as well as the use of recycled bags and paper and  encouraging more people to use the local Barcelona train network rather than shuttle buses. EIBTM 2010 saw an increase of exhibitors taking part in the 20 Sustainable Actions Initiative with first time involvement from Asia, Africa, Italy and the Netherlands.
Part of the first EIBTM Stand Awards in 2010, the winner in 2010 was San Marino Convention & Visitors Bureau. In 2011 the Awards will be take place once again. "Receiving this award has been very important for us: This glorious moment will be a great opportunity to let us know from the international  community and for Italy too, considering the importance that the concept of sustainability is gaining in the congresses and conventions sector".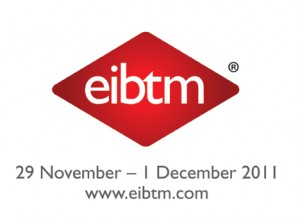 New to 2011: Future Events Experience

EIBTM Technology has partnered with SyncPartners; a Global collaborative of organisational architects and management consultants to create the Future Playground. This 342 sqm space on the EIBTM show‐floor will showcase the latest innovation in technology. The Future Events Experience has been developed to explore how technology will influence future event experiences and the value this can hold for event organisers. The Future Playground will be divided into 4 areas:
* Main stage for speakers
* Live demonstration area for exhibitor products featured in the Technology & Events Village
* Networking area
* Technology showcase area Event and Technology exhibitors will be given the opportunity to present and discuss future event topics on the main stage throughout the day.
*Industry speakers will also be holding product demonstrations and presentations, aimed at enhancing  technology discussions and showcasing some of the latest exhibitor technology.
Visitors to EIBTM will also be able to network within the Future Playground and discover the latest technology in the showcase area.
Graeme Barnett, EIBTM Exhibition Director, comments: "EIBTM 2010 was a great success with a 2.5% increase in total visitor attendance from the previous year. We're thrilled with the response we've had so far from the industry to attending 2011 ‐ it's is a clear reflection of how positively the industry views EIBTM and further endorsement of the importance  of face to face communication."