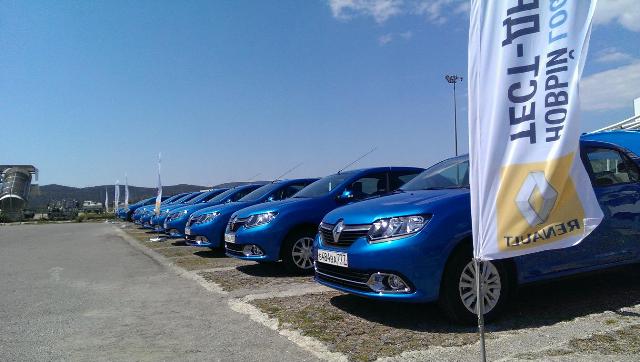 Thanks to many years of experience and above all love for Montenegro, Meridian DMC agency succeeds to represent Montenegro in the best light and to show that this country is an attractive and convenient destination for organizing different types of events.
In April 2014, Meridian DMC was the organizer of the test driving of the new Renault Logan for Russian market.
More than 100 journalists from Russia had a test drive of the new vehicle on the roads of Montenegro. This was as an overall test that included a ride along the coast and the mountains, even the weather was working for them, so the journalists had a chance to test the new Logan in all weather conditions.
In addition to introduction to the new Logan, journalists had also opportunity to meet Montenegro. They enjoyed in presentation of Montenegrin wines in the impressive wine cellar that covers area of​​ almost 7,000m2. The journalists had opportunity to slice prosciutto in the old way in the oldest pub in Montenegro, which is still open, to see the charms of the Boka bay and the ancient town of Kotor.
Besides the test drive, it was also organized a presentation of the new Logan in unusual and beautiful setting of Breeze hall of hotel Avala, where guests were accommodated.