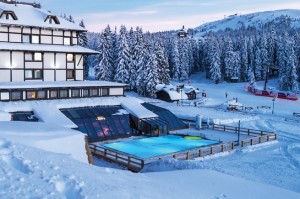 This prestigious award, granted by leaders to leaders, is focused on innovation, market trends, growing trends, technology innovation and finance.
MK Mountain Resort is the only Serbian company awarded in the gold category of tourism and hospitality. This global world award confirms our dedication to quality, and is a result of our efforts invested in the last four years, and at the same time a stimulus for achieving even better results. It is also one more acknowledgment that our business is going in the right direction – stated by Nikola Avram, director of MK Mountain Resort, which owns three other hotels on Kopaonik.
As stated by the organizers, the companies awarded for the year of 2013 are recognized as local and national leaders, and as international corporations who represent quality of products and services, but also have a major part of the market share, leadership in society, and evident results of doing business which is based on sustainable development.