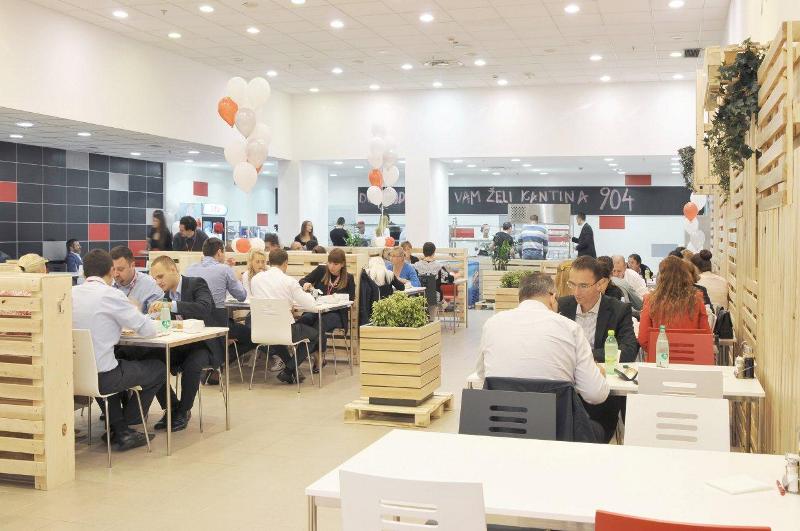 [quote_box_center]We present some of the good examples of activities that companies can provide their employees with, during work and after it. On this subject, company Mercator-S, shared with us the "secrets" of employee satisfaction in the company.[/quote_box_center]
1. Your company is known for taking care of its employees. What activities and relaxation options during  office hours do you provide your employees with?
For its employees at the Headquarters Building, Mercator-S has provided the Fun Room, which is used by employees for relaxing during office hours and where they can read books, watch TV, play pool, ping pong, Sony PlayStation, foosball, or make use of the punching bag.
In addition to the Fun Room, our employees can visit the Kantina 904 restaurant, where all our colleagues can have healthy and quality meals at very affordable prices in a pleasant, home-like atmosphere.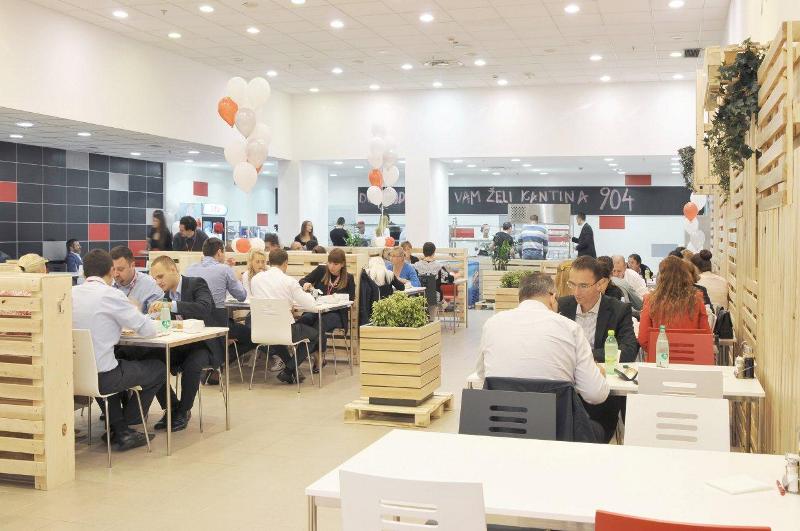 2. Do you also organise activities for employees outside office hours?
Mercator-S respects its employees' free time and their personal responsibilities that are unrelated to work, so we do not organise mandatory activities after office hours.
For all those who wish to relax after a long day, our company has secured in advance defined football and basketball sessions, and occasionally we also organise giveaways of movie tickets where they can bring their families and see some of the most popular children's films.
Surely, some of the most interesting activities outside office hours include lectures and workshops at the IDEA Academy, where employees have business classes every Tuesday and lifestyle classes every Thursday.
3. Do these activities impact your employees' performance in any way? Have you noticed any positive and/or negative effects?
We as a company believe that activities, which are intended to relax employees while they're at their place of work, can have positive influence on employees' performance and the atmosphere amongst them, and this is precisely why we constantly work to improve this segment within our organisation. Of course, the most positive effect in activities outside work is getting to know your co-workers better.
Through playing games in the Fun Room or having an informal chat during lunch at Kantina 904, employees actually recognise each other and this way generate a more positive atmosphere at their workplace, while making new friends in their personal lives.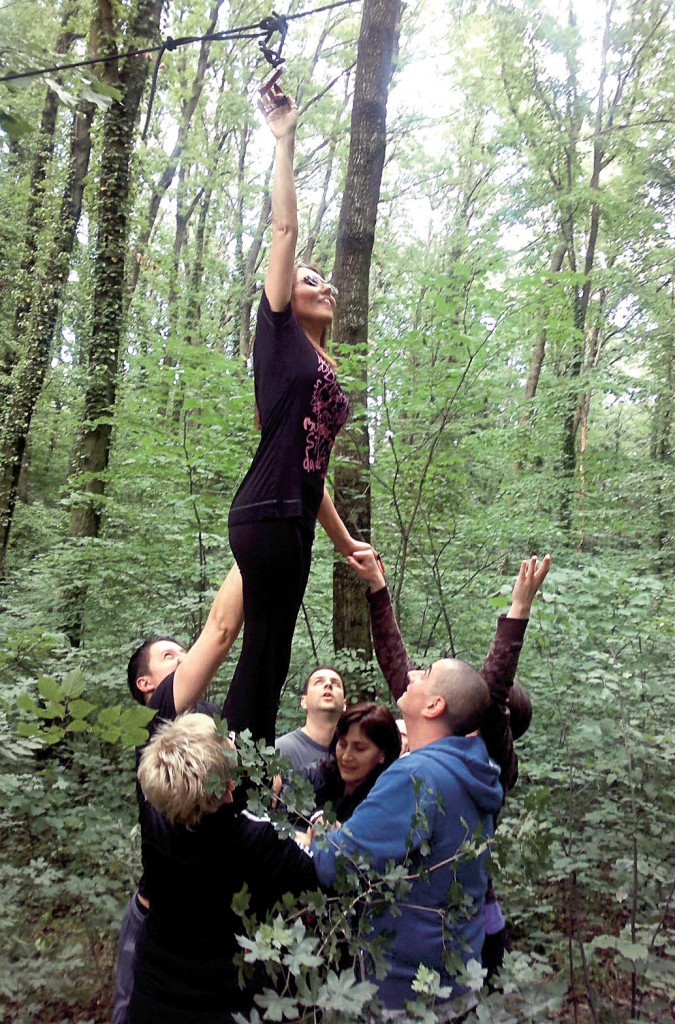 4. Do these activities increase their efficiency in performing work assignments or attaining goals?
We as a company think that the activities we designed have positive impact on employee efficiency in performing work assignments and attaining goals.
Believing that this boosts the productivity, work enthusiasm, and effectiveness of our co-workers, our company is working on developing this kind of employee engagement at all times.
5. Do you have walking meetings at your company?
Employees at our company have four offices at their disposal that are used exclusively for making appointments, so walking meetings are really not necessary in our case.
As one characteristic form of meetings employed at Mercator-S, we can cite conference calls and video call meetings that regularly take place with co-workers or business partners from Serbia and the region.
This specific form of meetings takes away the unnecessary stress among Mercator-S employees brought on by wasting time on their way to meeting partners or colleagues who are located at distant locations, in itself also having additional effects on satisfaction, efficiency, and effectiveness at work.