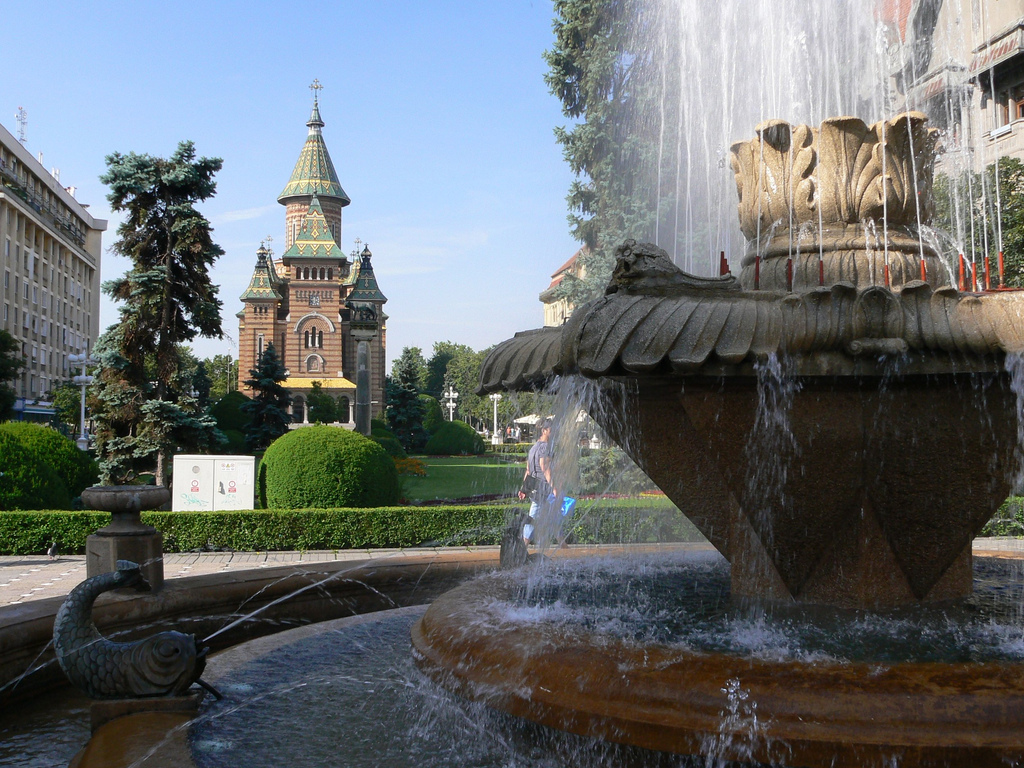 As one of the European Union's youngest members, Romania offers a warm welcome to conventioneers from all over the world, with an infrastructure to match the warmth.
The Universal Postal Union Congress (2004), the Francophonie Summit (2006) and the 2008 NATO Summit are the most prominent of the many major, international events successfully hosted by Romania over the past few years.
For decades, the major meeting destinations in the country were easily identified: Bucharest and Brasov. But today, many other cities – such as Cluj-Napoca, Timisoara, Sibiu, Iasi, Constanta – have developed into meeting hot spots.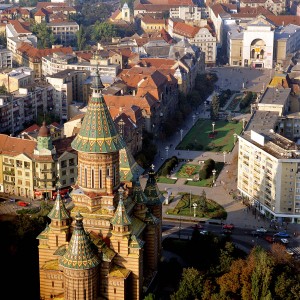 Poised on the brink of change, Romania is one of the last countries in Europe to maintain ancient traditions of village life that are still as colorful, festive and vibrant as they have been for centuries.
There is always another mystery to uncover, another cultural treasure to be discovered: Romantic castles and medieval towns filled with treasures of art and architecture, rare wildlife refuges and vast unspoiled land awaiting exploration, vineyards where distinctive wines awaken the jaded palate.
We are inviting you to discover, in the following pages, just a few of the many meeting facilities and incentive programs Romania offers today.
And, as always, we look forward to welcoming you, and to your meeting with and in Romania!
Bucharest – Romania's Economic, Cultural and Meetings Centre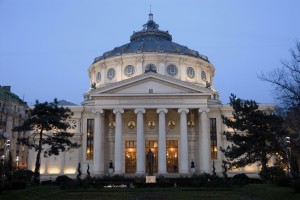 Known for its wide, tree-lined boulevards, marvelous Belle Époque buildings and reputation for the high life Bucharest (Bucuresti) was once called the "Little Paris". However, there's nothing little about the scope of Bucharest's attractions, ranging from museums, art galleries, parks, and myriad architectural delights.
Bucharest, the largest city between Berlin and Athens, is booming economically and has transformed itself into a major regional business centre.
Romania's capital city is home to 37 museums; 22 theaters, 2 opera houses, 3 concert halls; 18 art galleries; and a wealth of libraries and bookstores.
Many of these are housed in buildings that are attractions in themselves, sporting architectural styles influenced by both eastern and western cultures.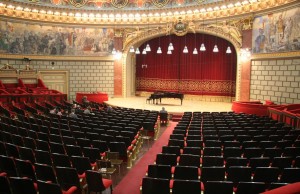 Facilities for large meetings include the Parliament Palace, the Exhibit Centre – Romexpo, the conference centre of the Chamber of Commerce and the World Trade Centre.
Historical buildings, such the Romanian Athenaeum, the National Museum of Art, the Cantacuzino Palace, the Military Club and the Patriarch's Palace, can host functions for up to 800 guests.
Leading hotels offering generous meeting facilities include: JW Marriott Grand Hotel, Athenee Palace Hilton, InterContinental, Crowne Plaza, Pullman (Sofitel), Rin Hotels.
Meet at the Black Sea
An ancient metropolis and Romania's largest seaport, Constanta traces its history back some 2,500 years. This cosmopolitan city, the fourth largest in the country, is an important economic and cultural centre, worth exploring both for the numerous business opportunities offered to investors and for its archaeological treasures. The nearby ancient Greek and Roman ruins; the Grand Casino; numerous museums, hotels, restaurants and shops; and the proximity to beach resorts like Mamaia, Eforie Nord and Mangalia, make Constanta the focal point of Black Sea coast tourism from June to early September. There are more than 30,000 hotel rooms located within 35 miles from Constanta, as well as a newly built Meetings and Exhibit Centre, only two miles away from the city centre.
Only two hours north of Constanta by car or boat, lies the Danube Delta, a 2,200-squaremile wildlife reserve designated by UNESCO as a "Reservation of the Biosphere." The delta offers unique opportunities for incentive programs that can include wildlife watching, fishing, visits to fishermen villages or religious retreats, and wine tasting.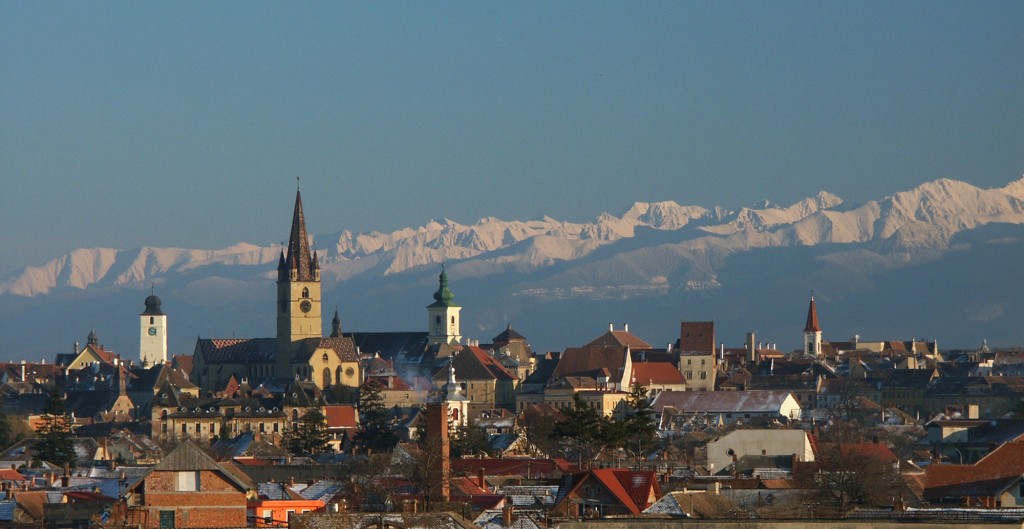 Meet in Transylvania
Located in the central part of Romania and served by three international airports and an extensive railway network, Transylvania has become the country's second-most popular meeting destination. New or recently renovated hotels and conference facilities located in the close proximity of old historic towns, museums, art galleries and shopping areas are adding additional appeal to this old historic region of Romania.
Some of Europe's most charming medieval towns, most notably Brasov, featuring Old Saxon architecture; Sibiu, with its cobblestones and pastel-colored houses; and Sighisoara, a unique hilltop citadel with secret passageways and a 14th-century clock tower, are located in southern Transylvania, only three to four hours by car or train from Bucharest, Romania's capital city.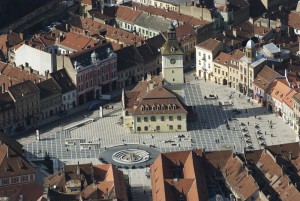 Cluj, the largest city in Transylvania, has become one of the area's most popular meeting centres due to its booming economy, many universities and new, improved infrastructure.
A visit to Bran Castle, a Gothic fairytale structure often associated with Vlad Tepes (inspiration for Bram Stoker's Dracula), can be done easily in three or four hours from the nearby city of Brasov.
Also close to Brasov are the fortified churches built by the Saxons: Harman, with its massive 13th-century defending towers, and Prejmer, the largest fortified church in Southeastern Europe.
The 15th-century Corvinesti Castle in Hunedoara, located 75 miles from Sibiu, has a drawbridge, soaring 70-ft. buttresses, several inner courtyards, a chapel and some 50 rooms resplendent with medieval art. Its sumptuous Knights' Hall can host functions for up to 300 guests.
Meet in Moldova, the Eastern Border of the European Union
The eastern part of Romania, called Moldova or Modavia, is best known for its sweet wines, fine cuisine, and gifted writers and musicians, as well as for its concentration of Eastern Orthodox churches and monasteries.
The name of this historic province of Romania is quite similar to that of Romania's eastern neighbor, the Republic of Moldova. Moldova rivals Transylvania when it comes to rich folklore, natural beauty, exquisite wines and astonishing history.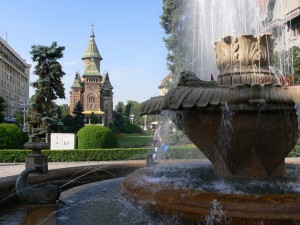 Iasi, the most important political, economic and cultural centre of Moldova, is among the oldest and largest cities in Romania. Located close to the eastern border, Iasi was for many centuries the crossing point for one of the most important commercial routes through Eastern Europe. The city features Romania's oldest university, a fine philharmonic orchestra, a superb theater and an impressive number of Orthodox churches, almost 100, most of them located on the so-called Golden Plateau (Platoul de Aur).
Only 95 miles north of Iasi, in the area called Bucovina, stand some of the world's greatest art treasures: the Painted Monasteries, designated World Heritage Sites by UNESCO. Nestled in the rolling hills of northern Moldova, these unique 15th- and 16th-century churches are known to the entire world for their colorful exterior frescoes depicting Biblical scenes, prayers, episodes of sacred hymns, and religious or historic themes.