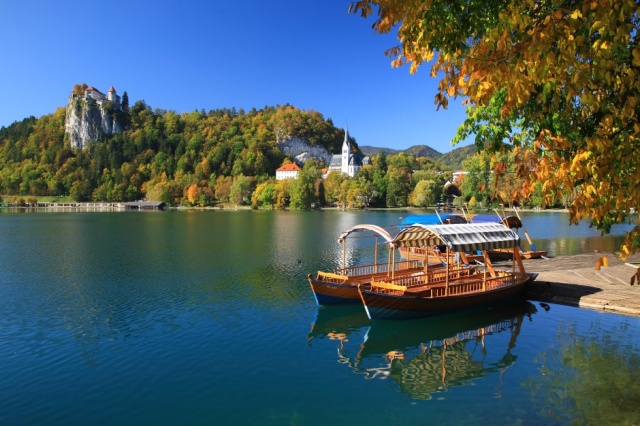 1. Bled set its self as the most famous destination in Slovenia and more, for hundred years. What is so amazing about this destination?

Some of annual events in Bled:
– PEN Conference (since 1977)
– Bled eConference (since 1988)
– Bled Strategic Forum (since 2006)
One of the main draws of Bled is doubtlessly its fabulous landscape – the picturesque lake with Slovenia's only island amidst it and the medieval castle brooding on a steep cliff directly above the lake. Bled is easily accessible, yet it is set in unspoilt countryside, with its assets being plentiful fresh air, many hours of sunshine and springs of healing thermal water, which already Arnold Rikli, the healer who introduced tourism to Bled, knew to appreciate. The beginnings of tourism in Bled date back to the second half of the 19th century, when he established the first spa here, and a longstanding tradition of hospitality certainly adds to the destination's appeal, as do the cultural peculiarities that are present at every step. Moreover, Bled has recently established itself as a centre of top-notch cuisine, with several of the best Slovenian chefs choosing Bled as their base, which makes Bled a truly rewarding destination for gourmets among leisure and business travellers alike.
2. Convention Bureau Bled has been established last year and Meeting and Incentive Planner's Guide published in 2013. Could you tell us the main reasons of these initiatives?
It was our wish – and the wish of all providers of meeting and support services in Bled – to unite the meeting and incentive offer under a common umbrella. We are aware that cooperation is the key to constant growth in quality and a strong position on the evermore competitive international market. One of the aims of Bled Convention Bureau is, as in other institutions of its kind, to offer objective information to clients and support them in the organisation of meetings and incentives in Bled. Another important task of the bureau is the marketing and promotion of the destination, including the preparation of bids for meetings and events for which we consider Bled to be an ideal venue. To make the offer of Bled easier accessible to meeting planners, our Meeting and Incentive Planner's Guide will shortly be followed by a new webpage aimed especially at them, which is planned to be on-line in July.
3. What are advantages that Bled has in bidding for international congresses? And, what for organizing incentive travels?
Why Bled?
* safe and easily accessible
* excellent infrastructure
* rich tradition in hosting meetings
* attractive
* blends business with pleasure
* superb cuisine
In addition to Bled being a fabulous sight that enthuses and inspires every visitor, Bled has excellent infrastructure for meetings and incentive travel, with a Congress Centre accommodating up to 500 delegates and several state-of-the-art meeting facilities and hotels of all categories right in the centre of the town. Bled has been present on the conference map for over 25 years, playing host to corporate, association and governmental meetings, as well as frequent top-end sports events, many of which have been returning to Bled year after year. The rich tradition in hosting meetings and events means Bled's meeting professionals possess invaluable experience and knowledge essential to the success of every event.
Organisers of incentive travel will be delighted to see the plentiful and varied programme options on hand, ranging from adventurous sporting activities in the great outdoors to cultural explorations and oeno-gastronomic programmes, based on the excellent cuisine of the region. Talking about earthly pleasures, there is an array of special locations where gala dinners and receptions can be held. Last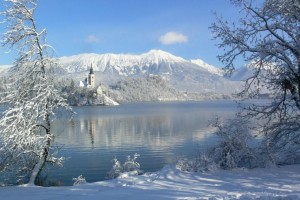 but not least, Slovenia ranks among the safest destinations in the world and Bled is easily accessible by air, road and rail, while many of Slovenia's other amazing sights are only a short drive away, making for wonderful half- or full-day trips.
4. Could you tell us more about strategic in development of Bled as meeting and incentive destination?
We at Bled Convention Bureau and our members have committed ourselves to offer the highest-quality services and respect our values, which are peace, beauty, esteem, knowledge and cooperation. We aim to become the leading convention bureau in the Alpine region in terms of our creativity, sustainability and results, while we strive to rank among the top 100 meeting destinations in the world and to become the most sought-after and inspiring sustainable Alpine meeting destination, offering unforgettable events in a wonderful environment, supported by professional meeting experts.
Vision for 2020 – Bled will become the most sought-after and inspiring sustainable Alpine meeting destination.
Mission of the destination – Unforgettable events in a wonderful environment, supported by professional meeting experts.
Strategic goal – Rank among the top 100 meeting destinations in the world (according to ICCA).