Along with his team and Marriott hotel brand he is trying to make the world better place. Read more about it in following lines!
What would you say that business guests recognize in Courtyard Belgrade City Center Hotel?
The most recognized quality of our hotel from the beginning till today is the team. We are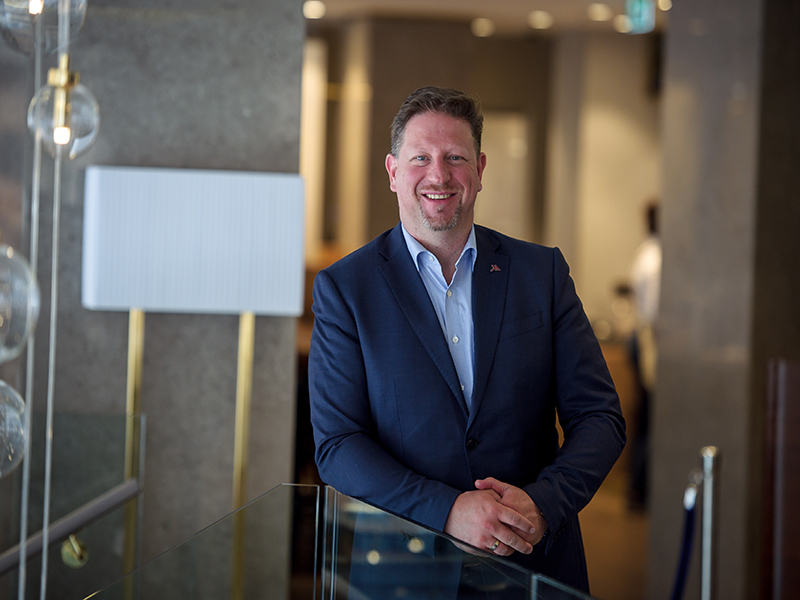 very much focused to create a feeling of coming home for our Marriott Bonvoy and returning guests. We can see the result of being recognized as one of the top two hotels in Europe among 67 Courtyard brand hotels in Europe with highest scores in all segments of our guests' satisfaction and the convenient location for sure helps attracting guests as well. But when talking about international business guests, our Marriott Bonvoy Loyalty program, recognized as the best hotel loyalty program, with currently over 130 million members and growing, is a strong influence for guests choosing to stay with Marriott.
You are a member of Marriott International for 16 years. What is the thing that connects you and keeps you with this brand?
The Marriott Culture is the main reason why I am still working for Marriott. So far Marriott mostly lived up to the promises given to me 16 years ago. This culture and believe, represented by our Serve360 and Spirit to Serve activities for and with our associates, taking care for the environment where we are acting in, participating and initiating programs for the local society, in our Courtyard Belgrade cases for example with BelHospic, Elderly Home Belgrade, SOS Children Village as global Europe initiative, children shelter and more, is in Marriott's bloodline and also reflects my own and personal beliefs in helping each other.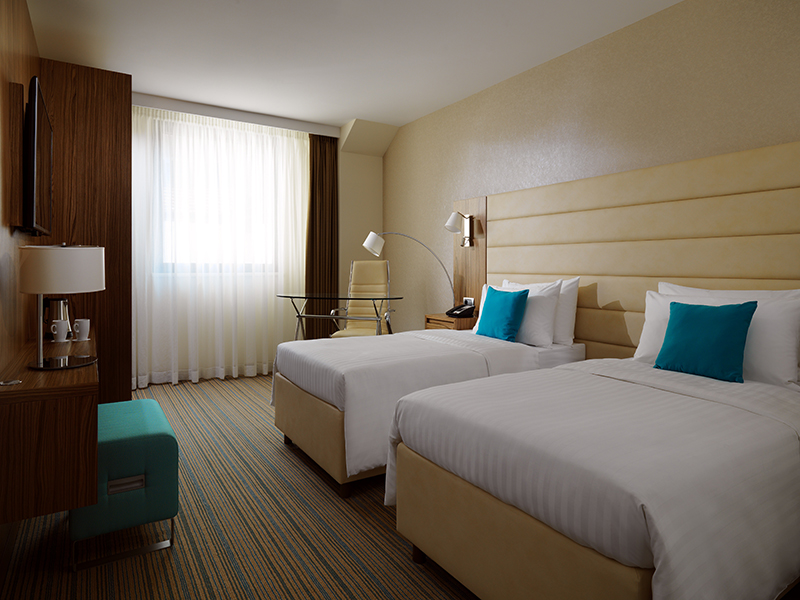 This summer you have hosted Food Waste conference, focused on fight against organic waste. What are the steps taken by your hotel to reduce the food waste?
Marriott took the lead in the hotel industry to make changes on many procedures and offers supporting the project to protect the environment. We were the first hotel company officially announcing the end of the plastic straws for all 7300+ hotels worldwide by June 2020. The Courtyard Belgrade hotel has eliminated plastic straws already in 2018 and have replaced them with reusable bamboo straws and later metal straws and for events, one time use recyclable paper straws. In 2020 we will also eliminate in all bathrooms the small plastic bottles and replace them with a refillable option. When it comes to food waste control the Courtyard lead the initiative, which was developed by WWF Adria, and became the first and pilot hotel in Serbia focusing on food waste control. The program has been developed to measure pre-­service and post-service food waste and to reduce it through different mechanism. The first step was to ensure chef's, waiters and stewards are aware of the food waste production and got techniques taught how food waste can be avoided. So far we were able to see that we have reduced our food waste, after implementing the entire program, by around 12%. Our goal for 2020 is to reduce the entire food waste by additionally 35%.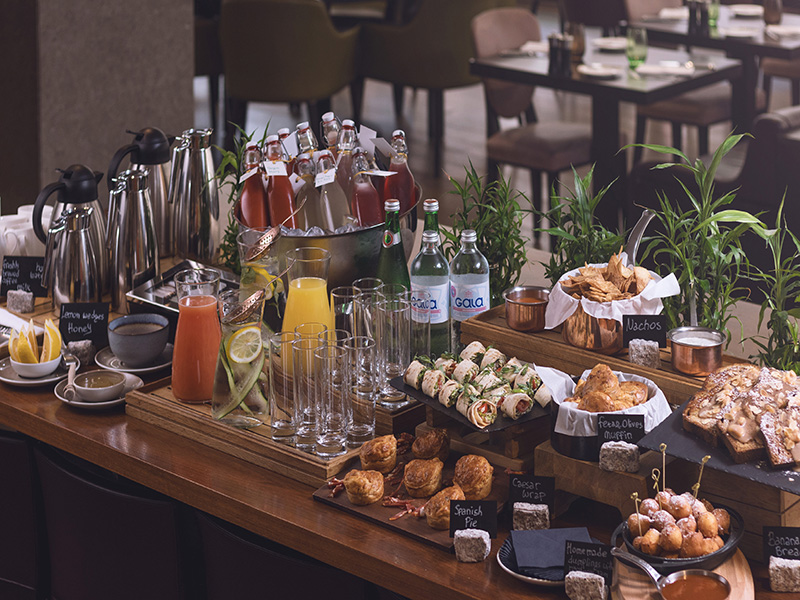 What is your focus for next year as a team leader?
· To continue the success story being top ranked hotel in Marriott's guests satisfaction matrix.
· Further development of talents for our career pipe line. Both within our hotel as successors of any team members moving forward within Marriott or for associates we developed further in their career, which can then find an opportunity in new projects in Serbia or for those willing to be relocated with in the Balkans or worldwide.
· To have fun together with the team making #MarriottBonvoyMemories for our guests during their stays.

In terms of business, what do you remember the past 10 years by?
I think as a milestone of the overall business I would say it was the very surprising Marriott's takeover of Starwood. It was so much kept in secret that even long time associates haven't seen that coming back in 2015. Privately, for sure, it was meeting my wife at work in a Marriott hotel in Munich. She was the Cluster Director of Finance and I was on task force there to analyze and look into F&B performance and improvement opportunities of that particular hotel. She was the reason why later I accepted the job offer at that hotel, where I turned my observations into reality.
What has your business journey looked like since then?
I have started my career as chef apprentice in Germany. After certain locations in Germany I went on to Bermuda Islands to work for an Italian Restaurant Company and after that, I have started my Bachelor study at the Hotel Business and Administration School in Heidelberg/Germany. I have founded my own consulting company which I have sold on a later stage and used the money for a year traveling experience through Australia and Thailand. After my return I have started my second life, which was entering the Marriott family at the Munich Marriott Hotel as Maitre d' hotel and later becoming F&B Service Manager. From there I have moved with Marriott to Shanghai as Director of Restaurants, further to Beijing for an opening of a 1,312 bedrooms Marriott hotel in 2008 for the Olympic Games, back for another opening of a 400 bedroom hotel in Shanghai before my way brought me back to Europe with signing as Director of F&B at the Copenhagen Marriott. After Copenhagen, my way brought me to Lisbon, back to Munich, further to Istanbul before arriving three years ago as GM at the Courtyard Belgrade City Center Hotel.
What are you particularly proud of from the last decade?
I am very proud that I have achieved the position of GM based on solely my hard work I have put in for and with Marriott. I was able to develop in all my stations so many young talents which have continued their caeer with Marriott and most of them officially call me ʺmentorʺ and still keep in touch with me. Makes me feel old by now, but it still brings great satisfaction. Secondly, I am very proud what we as a team have achieved at the Courtyard Belgrade Hotel over the last years. In 2017, we have achieved 15 local and international awards for different kind of achievements