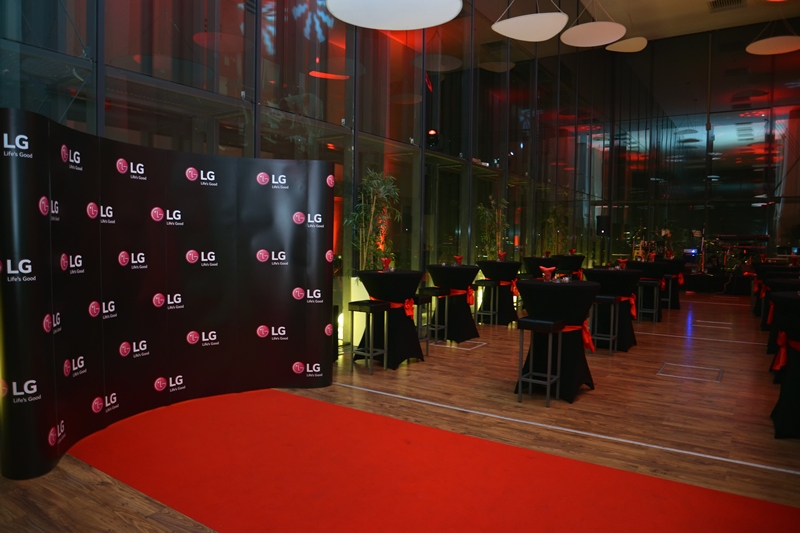 Every year in December, LG's branch office for Serbia and Montenegro – in accordance with their well-known Life's Good concept – organizes a gathering for partners and associates in a relaxed atmosphere with interesting entertainment, with the aim to celebrate the achieved success and form a solid foundation for future success.
This time, the venue that fully met their needs was Top of the Hub, also known as "the roof of Belgrade" on the 25th floor of BC Usce.
LG Life's Good Party, which took place in mid-December 2015, is an annual event for LG's branch offices for Serbia and Montenegro, applying the Life's Good concept in practice, intended for their partners with whom they work throughout the year.
Among them are LG distributors from Serbia, Montenegro, and Macedonia, partners from retail chains, service centers, media, and marketing agencies.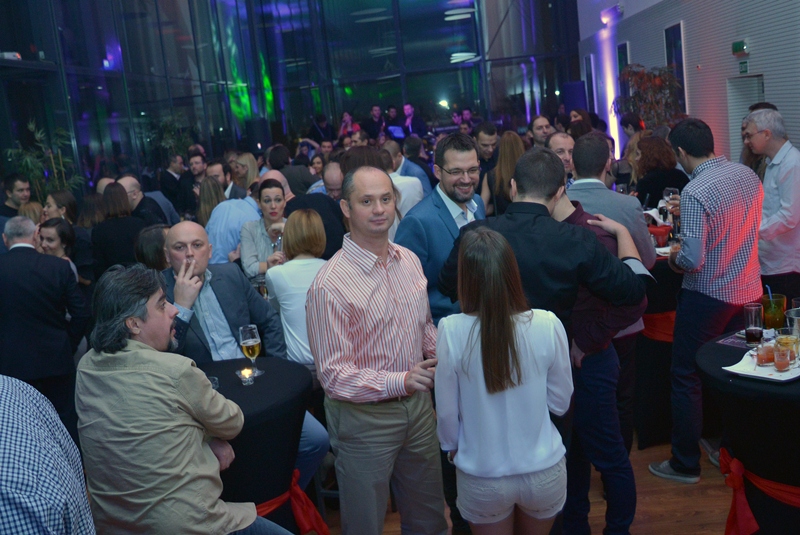 The first event took place in 2006, when the branch office was opened, followed by hospitality events for partners that became more frequent year after year as LG expanded in Serbia.
"On this occasion we welcomed more than 250 partners, while at the end of the year for our next gathering we will be celebrating the ten years of LG Electronics in Serbia and Montenegro, so the 2016 event will also be our little anniversary," says Branislav Jordanov, Marketing Manager at LG Electronics in Serbia and Montenegro.
"Our requirements were for our 250 partners to feel good, to avoid crowds at the entrance and at the venue itself during the highest guest frequency. This was a hospitality event with the General Manager welcoming the guests in his speech, while the rest of the time was meant for entertainment. The band we had performing was a bit different because of their wind instruments used in their covers of world hit singles. The Blackberries Band from Nis was truly professional, as was the Top of the Hub venue, which ensured our event's success," explains Jordanov.

He notes that the venue proved to be very convenient, since the organizers were able to divide it into sections for those who wanted to take pictures, those who wanted to sit and talk, as well as those who wanted to have fun with great music. The servers succeeded in responding to the increasing requests for food and drinks at certain times, which was especially important.
The event was set up so that the guests could get their pictures taken in front of the LG wall, and later on also in the photo booth. It was especially interesting to see how, as time passed and as it usually happens after a few welcome drinks, the photographs started to get more and more interesting. At midnight, the guests had a chance to participate in a lottery and win some of the products from the LG range.
Impressions after the event…
"The biggest complaint was due to the fact that the event didn't last until morning. Although, there were a few common complaints from those who failed to win anything in the lottery," says Jordanov with a smile and concludes, "The most important thing for us is that our guests had fun and that they enjoyed the event organized by Top of the Hub. Despite the extensive planning and preparations, you never know if people will be in a good mood. When we saw smiles on their faces, we realized that we accomplished our goal."