The MCE Central and Eastern Europe 2016 MICE business forum has come to a close, leaving just happy and satisfied faces.

Through this whirlwind of excitement within the action-packed programme, the 2,5 days passed by very quickly. Europe Congress is very proud of its latest edition of MCE Central and Eastern Europe, which, in line with past trends, was the firm's most successful event.
Such a stellar event was only realizable thanks to the company's cooperation with its international and multinational event partners.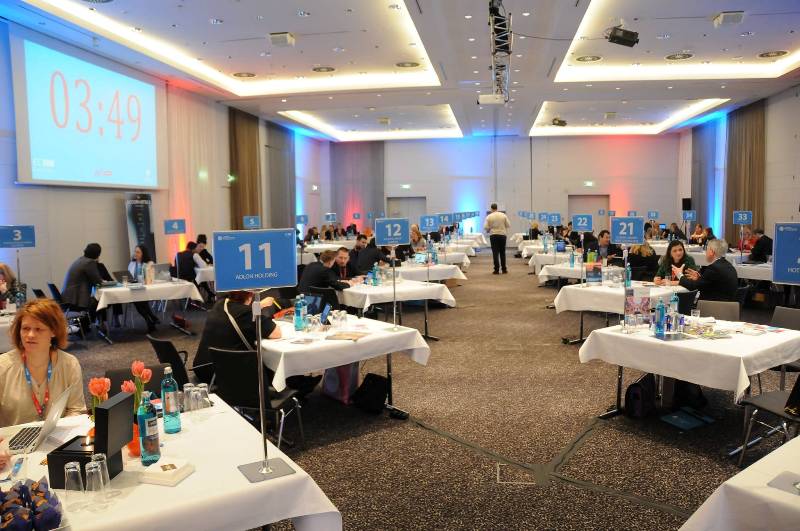 Managing Director Alain Pallas of Europe Congress stated when asked about the reason of the success of the event: ''We at Europe Congress put quality ahead of quantity. We offer equal and fair conditions for all and push our team to the limit to assure our guests satisfaction. We much realize that we serve the industry and at all times assist in what matters most in our work, namely creating business connections, supporting business cooperation and so to deliver business synergy at our events. We are very grateful for the trust that we receive from our participants in order to make that happen now and in the future.''
Now Europe Congress is looking ahead. You can also look forward to the company's other events open to your participation. Namely, they are MeetingPlanners Russia in September 2016, MCE South Europe in November 2016 as well as next year's MCE Central & Eastern Europe 2017. These events will be at just as, if not more successful than the one just concluded and sensational MCE Central & Eastern Europe 2016 in Berlin.