IMEX is a worldwide exhibition for global meetings, incentive travel and events industry which will be held from 19th to 21st May 2015, at Messe Frankfurt in Germany.
The IMEX Group, the organizer of the annual IMEX in Frankfurt and IMEX America trade shows presented a round-up of industry predictions for the year ahead.
1. "Play" gives new meaning to profit
2014 was the year that used "play" as a tool for unlocking creativity and new sources of competitive advantage returned to business.
In truth it had never left but the current manifestation of "play" has a distinctly 21st century flavor.
According to IMEX guest speaker, Creativity Guru, Rhea Blanken, Einstein reputedly said: "Play is the highest form of research."
Gartner has been predicting for the last few years that in 2015 up to 40% of Global 1,000 organizations will use gamification as their primary mechanism for transforming business operations.
The rise of "double bottom line" companies and entrepreneurs appears to support this trend.
In the new business matrix where "profits meet purpose" it's often the case that playfulness, creativity and fewer corporate do's and don'ts are fundamental values in the mix.
2. 50 Shades of Apps
Apps continue to be "sexy" (in advertising parlance) and their strength and novelty will be unbounded in 2015.
Rather meeting and event apps will be seamlessly linking across other media platforms, and especially websites, in line with customer/community market needs and pain points, deeply connected to real-time analytics and incorporating interactions such as live messaging, polling and other instant engagement and feedback mechanics.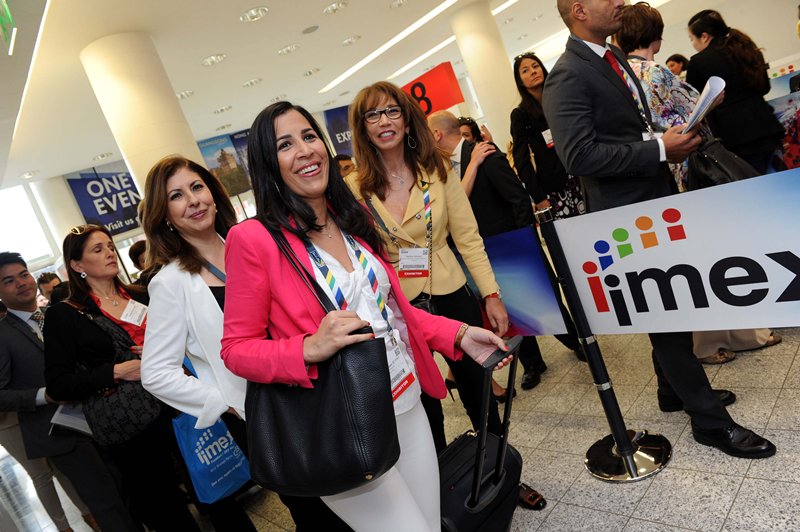 3. Let's Take it "Outside"
In 2015 expect to see meeting spaces and formats going through even more of a revolution as the principles of meeting design become more firmly embedded throughout the supply chain. Where WiFi allows set meetings free to "roam" it also creates a subtle pressure to be "always on".
Arianna Huffington (of Huffington Post fame) likes to hold walking meetings – supporting research from Washington University that workers are more engaged, less territorial and more collaborative when they're working on a project while standing upright.
The trend of the "slow meetings" come back round again. A return to the first principles of F2F meetings, no devices, no distractions and a focus on less, rather than more, could be one of the defining developments of the coming year.
60% – 63% of all respondents had used a mobile app for at least one of their events in the past 2 years and 92% of corporate event marketers had done so, according to the IMEX / QuickMobile global survey.
Add a five-minute guided meditation at the front of your meeting (no need to hold hands, just breathe) and your gathering is now bang on trend.
4. Wellness is Fit as a Fiddle
Beyond drinking water, eating protein-laden nuts and taking a quick, rejuvenating massage there is a higher level of spiritual awareness starting to make its way into meeting keynotes, sessions and formats.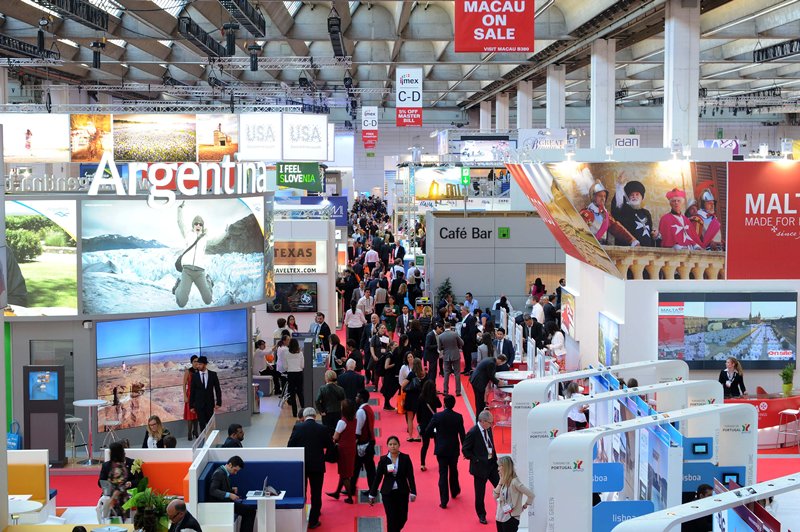 The meetings industry and meeting planners have a great opportunity and importantly, the permission to
shift this new slant on wellness out of the spa and ad into the spotlight.
Lee Papa, wellness advocate, transformation advisor and IMEX America speaker summed it up: "I believe this is the new paradigm of business… it's a time of moving into working from the heart and using our internal navigation to be more powerful and more authentic."
Many of the themes above will be reflected in the education programs and initiatives on offer at both IMEX in Frankfurt and IMEX America in Las Vegas.