IMEX America 2012 will feature new developments to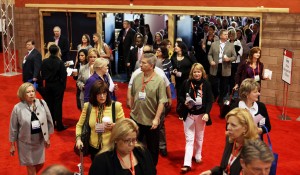 enhance buyer experience
This October 9th – 11th in Las Vegas over 2,000 hosted buyers and 1,000 or more non-hosted industry buyers — called buyer attendees– will visit IMEX America 2012.  They will come to take advantage of the free, business-focused tradeshow floor featuring over 1,800 exhibitors from 147 countries, the extensive free education programme and multiple, high-level networking opportunities and co-located events.
Popular demand drives increase in networking and education
For example, Smart Monday is a free day of professional education set to take place the day before the IMEX America trade show gets underway. This year's Smart Monday Powered by MPI on October 8th in Las Vegas sees the addition of an early-evening reception for planners to give everybody more time to meet and mingle with new industry contacts. IMEX America has also expanded Smart Monday's Association Focus & Evening programme to include more seminar and case study choices for association meeting executives, increased peer-to-peer learning and networking plus three new education tracks targeting 'executive', 'global' and 'meetings' interests in particular.
In addition, all of IMEX America's 100-plus professional development and education sessions during the week are provided free of charge including keynotes and a vast choice of seminars and workshops at the Sands Expo, as well as on the show floor in locations such as the Inspiration Center.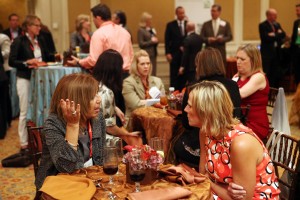 The IMEX America Sustainability Center, for example, will also be the place to go for the latest information on green meetings and events planning plus new products and services as well as information about relevant environmental benchmarks.
To make getting around IMEX America 2012 quick and easy for all buyers free shuttle-bus services are being extended to buyer-attendees as well as hosted buyers between their hotels, the Sands Expo and McCarran airport.
Find out more about being a hosted buyer or buyer attendee at IMEX America or register for the show.
****************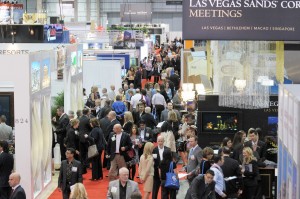 The show's strategic partner and premier educational provider is MPI, who power "Smart Monday" – Oct. 08 – a full day of education on the day prior to the tradeshow. Smart Monday also includes a range of high level education delivered by other partners and associations; including Association Focus – a conference within a conference for association meeting planners – delivered by ASAE, ICCA and PCMA.
IMEX also has an exclusive partnership with the US Travel Association and is endorsed by DMAI and Site, has an Industry Partnership with PCMA and is an ICCA Business Partner. Other supporting associations include: ACTE Global, ADME, AIPC, AMCI, ASAE: The Center for Association Leadership, Association Forum of Chicagoland, CIC, CSAE, ECM, FICP, GMIC, IACC, IAEE, IAPCO, ISES, JMIC, PATA, SKAL, Spin. A list of industry and media partners can be found online.
Save the Dates: October 8th – Smart Monday, IMEX America – October 9th – 11th