Hotel Aveny is the newest hotel in the city of Cacak.
Hotel offers accommodation in comfortable rooms and suites, appealing look, pleasant ambiance and functional design it will meet all the needs of every business and leisure traveler.
Hotel offers 30 rooms of all structures as well as one suit. Their pleasant employees will give a special attention to every detail. It stands out as one of the best hotels in the Western part of Serbia.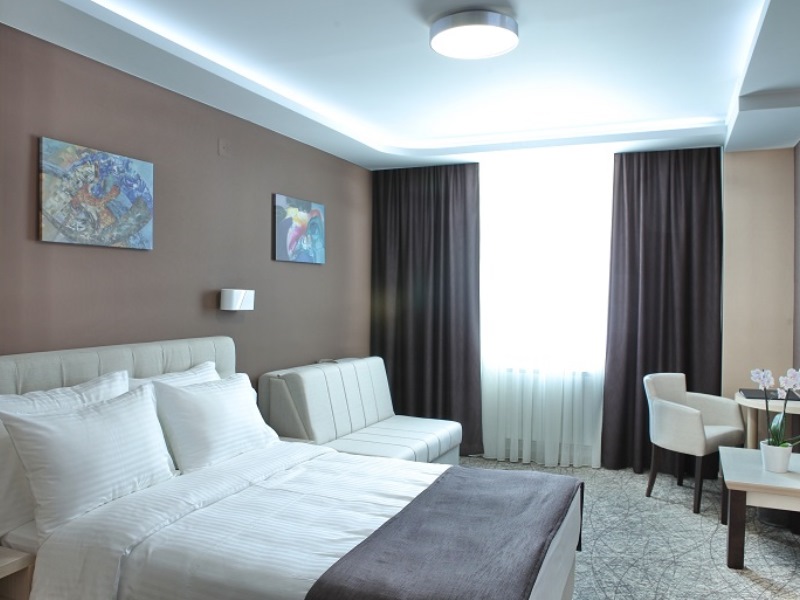 Hotel Aveny has 1 suit, 3 family rooms, 10 twin rooms, 3 single, 3 deluxe single rooms, 10 double rooms, and 1 deluxe double room. Hotel offers the advantage of renting conference room suitable for business meetings up to 60 participants.