Top Service and comfort The Drina Hotel is situated in the very center of Bajina Basta (168
km from Belgrade and 38 km from Uzice), on the slopes of the Tara Mountain, by the Drina River. The hotel has 80 modern furnished rooms and 5 suites. All rooms have a bathroom, TV and telephone. Guests have at their disposal Wi-Fi, TV, a dancing room, a pastry shop. The hotel has a conference room (capacity: 150 guests), fully equipped for organizing congresses, seminars, training courses, celebrations. The restaurant of the Drina Hotel is located in the center of Bajina Basta. Its dining room can accommodate 200 guests and is suitable for various events. It offers a menu of local specialties.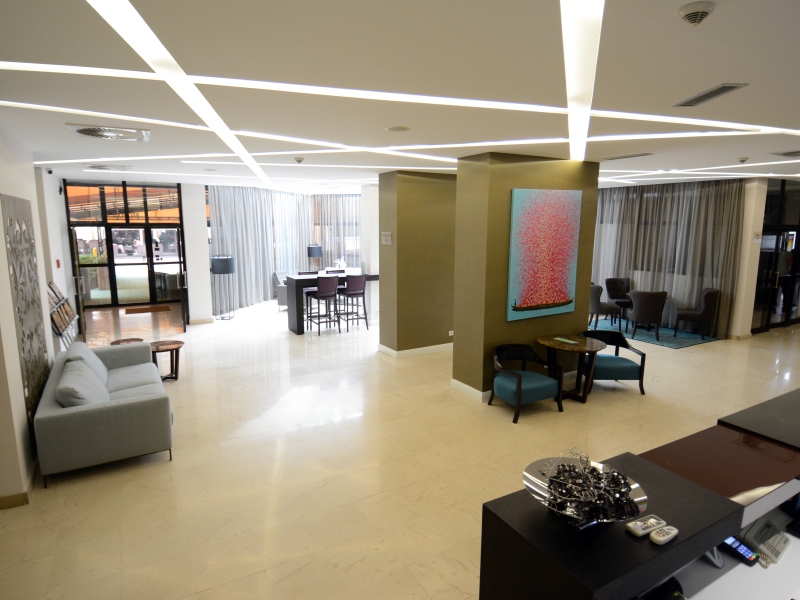 The Vila Drina is tucked in the lush greenery of the settlement of Perucac, at the base of the Tara Mountain. It is located in the embrace of two rivers – Vrelo and Drina. Very near the Vila Drina, the Vrelo River (the shortest river in Europe, 365 m long) tumbles into Drina, creating a magnificent waterfall. Thanks to that position, the guests of the Vila Drina will treasure their unforgettable memories of the refreshing stay and sound sleep to the rumble of the waterfall. A luxurious villa, built between the two world wars, has been completely renovated and is a true jewel on the tourist map of Serbia. With the wish to offer its guests all conveniences and maximum luxury, only 15 accommodation units were designed on the area of 570 sqm.
The Vrelo Restaurant is situated on the waterfall of the Vrelo River, just a few meters from the Vila Drina. The river is spanned in several places by wooden terraces, where tables are placed for guests. Most garden tables are very near the waterfall. One-hundred-year old trees provide a pleasant shade during the hottest summer days. A lunch in the restaurant garden is a memorable experience. The restaurant indoor section has 120 seats and is suitable for various celebrations. Local specialties are on the restaurant menu as well as the freshest rainbow trout (from the nearby fish pond).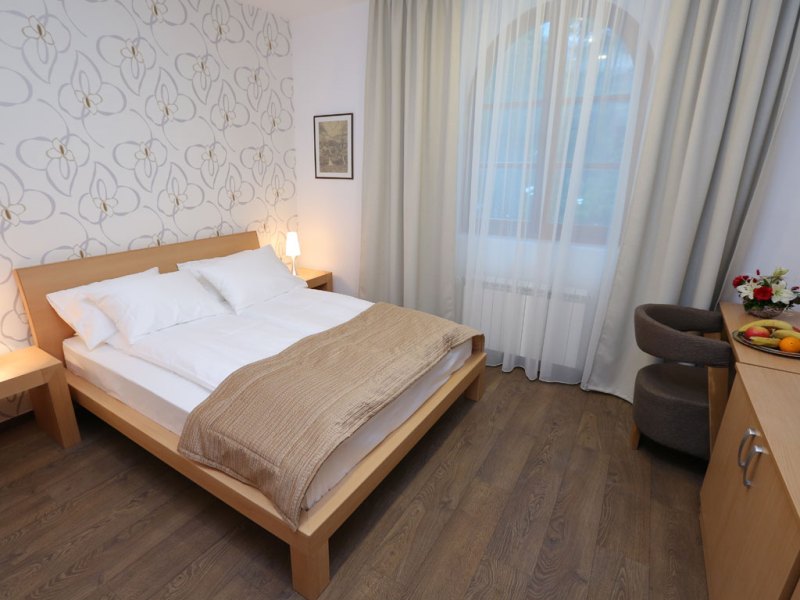 Tara Green is an ideal partner for the realization of specific company events that combine business and entertainment. Seminars, conferences, promotions, team building activities, but weddings, celebrations and promotions as well are possible to organize here. As additional activities, could be organized various excursions, boat tours and rafting.
Tara Green with its Drina Hotel, located in the center of Bajina Basta and only 300 m far from the Sports & Recreational Centre Braca Milutinovic, is a good choice for holding sports preparations. The Drina Hotel offers excellent conditions for accommodation and food for athletes.
Find out more about other Zepter hotels – Zepter Hotel Belgrade and Zepter Hotel Kozarska Dubica.