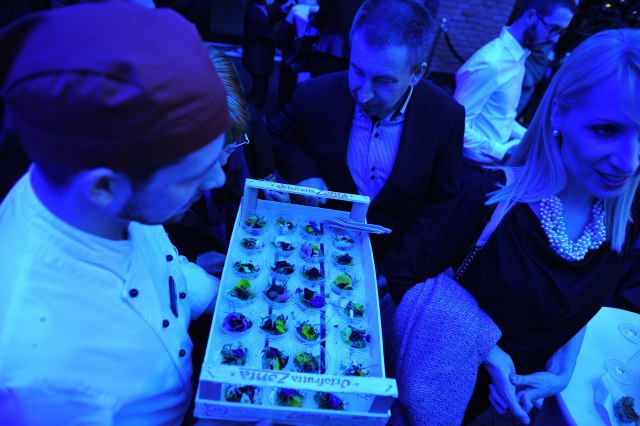 Last night in Belgrade, Hotel Radisson Blu Old Mill, gathered around 800 guests at Grand opening.
Although the Hotel welcomed first guests a few months ago, the opening ceremony was reserved for the 25th of March, perhaps symbolically after the beginning of spring. This grandiose event brought together state officials, top management of Carlson Rezidor Group, Soravia Group- the group that owned the hotel, as well as the most important representatives of companies and media from Serbia and the region.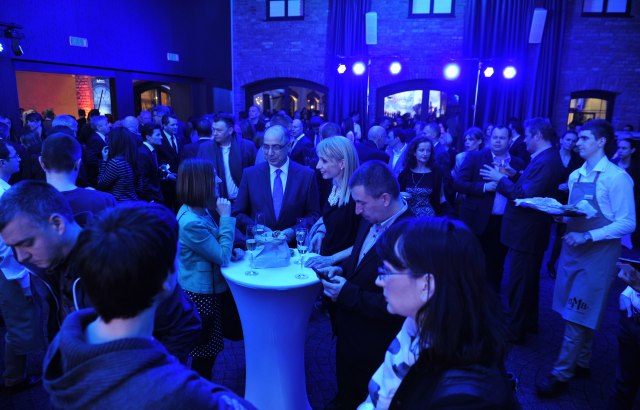 It seems that Belgrade has long waited this event and the opening of this hotel. Radisson Blu Old Mill is the perfect combination of old and modern, built on the site of the former mill, which was restructured, and now lives again through Hotel.
Brick represents a very symbolic and important role in the construction of the building, which gives warmth and spirit of tradition and the past. Quality, natural, modern and warm colors materials are discreetly intertwined with brick and wood, so the space is dominated by a sense of comfort, intimacy and exclusivity at the same time.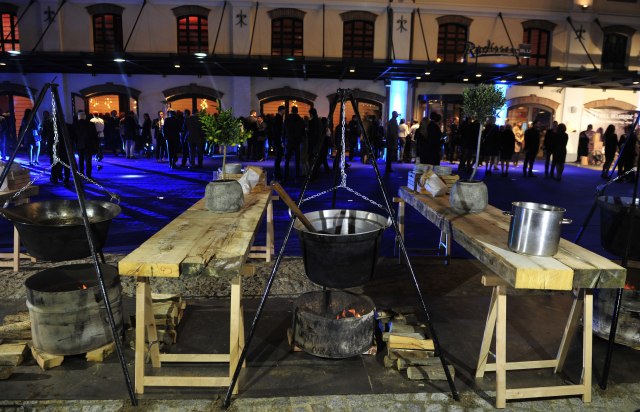 The plateau in front of the hotel is a real gem. Perfect for many types of outdoor events, with a unique seal and the impressive view of the entrance and the side walls of brick, sheltered from the noise and prying eyes.
Last night, on the wall to the left of the main entrance, an interesting video projections (3D mapping), could be seen. In in the middle of the plateau kettles were set, in which, on the spot, were made smoked carp, meat, and even a whole pig was elegantly turning on the grill.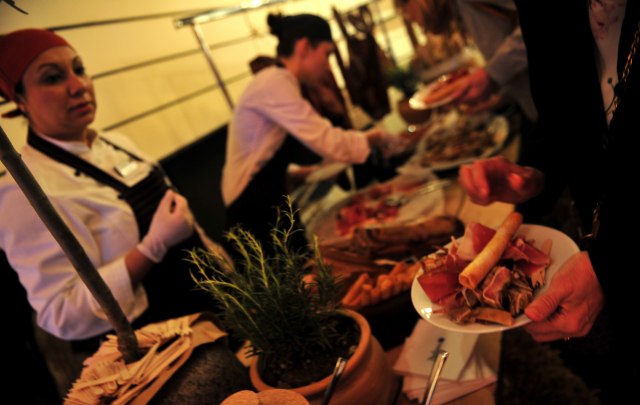 The whole concept of last night's event symbolically represented the opening of the Hotel and its openness towards the customer, as well as the warm atmosphere at a high level.
The whole ground floor of the hotel was opened to guests, who were able to circulate through the main conference room, foyer, at the reception and lobby, OMB restaurant and bar, and even the kitchen of the restaurant.
Counters with food and drinks were thematically arranged, as well as the music in different parts of the hotel. So you could choose to listen to jazz in the restaurant, to peek into the kitchen to get some specialty, or to try chutney(ajvar), greaves (čvarke) and prosciutto (which were cut on the spot), in the lobby.
At the entrance of the hotel you could try the homemade ice cream with original supplements and sauces, such as pistachios with chilli, honey or perfume. Along the way to the main conference hall you could drink beer from the Kabinet brewery, draw something on canvas, and then to listen Frajle and other bands in the main hall.