During 2016 at Zlatibor will be opened congress complex with the area of 2,250 m2 which will be a part of Hotel Tornik.
Hotel Tornik will offer 360 rooms and suits from which 130 rooms will be located in the main building, and 230 will be in the the building of depandans.
Congress complex will consists of congress center on 1,000 m2 in the depandans and a meeting room with the area of 400 m2 in the hotel. Also congress complex will include and a meeting room in a rotation restaurant with the area of 750 m2, and 2 meeting rooms with the area of 100 m2. All conference capacities will be equipped with sate of the art equipment.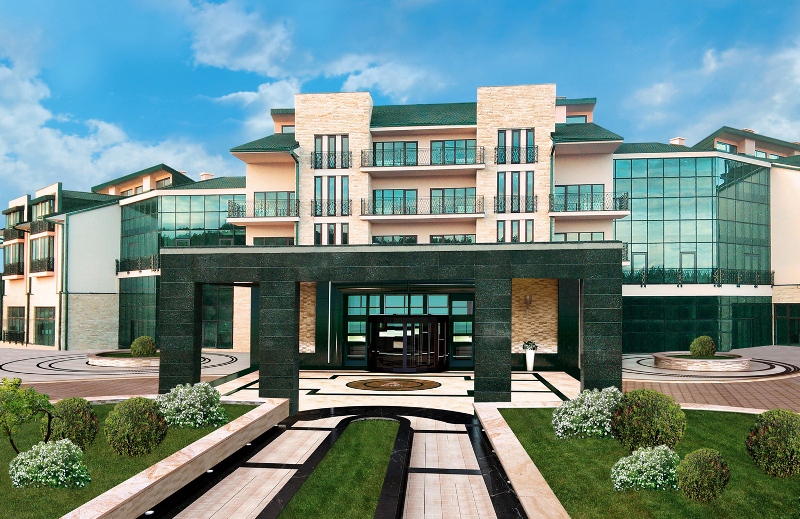 Also, one more adventage for the event  organizer is and helipad, thanks to which guests will be able to arrive faster and in much comfort way.
In addition to accommodation and congress capacities, Hotel Tornik will offer and Spa and Wellness center which will cover the area over 2,000 m2. From the rotation restaurant guests will be able to enjoy in beautiful panoramic view of Zlatibor. Thanks to its capacities and facilities Hotel Tornik will be an ideal option both for business guests and for tourists.
According to the statement of Mr Miroljub Aleksic, the owner of Alco group, Hotel Tornik will be the most luxurious hotel in the first serbian hotel chain "A hoteli",  whose investment is worth over 50 million euros.