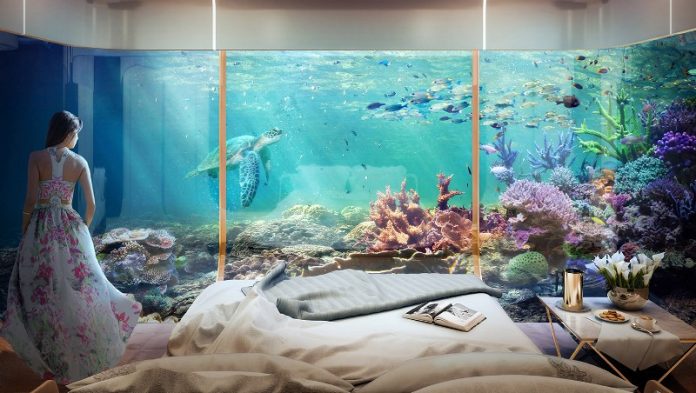 Dubai's first partially underwater villa "The Floating Seahorse" has been completed. This marks a major milestone for The World Islands project.
Villa is currently available for purchase for $2.7 million. The floating luxury home has 3 levels, with one being submerged under water. The main floor will feature an outdoor shower, kitchen, and glass-bottomed Jacuzzi.
The underwater level is home to the master bedroom and bathroom, with floor-to-ceiling windows complete with views of life under the sea.
The first of 42 villas are located a few miles off shore in a grouping of islands called the Heart of Europe.
Developer of the project is The Kleindienst Group which not only wants to offer world-class living quarters, but is also on a mission to protect the local marine life.