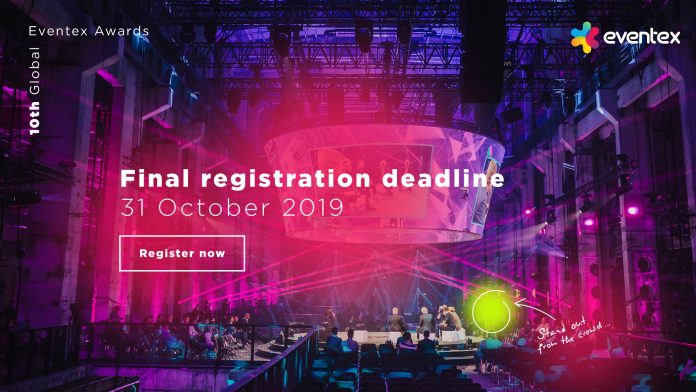 The ultimate benchmark in the events world Eventex Awards is closing registration on October 31st 2019.
This is the 10th-anniversary edition of the biggest global awards devoted to the event industry and it is expected to break all previous records.
"Each year we are thrilled to provide a global platform for the most creative events and event services to get the recognition they deserve. This year, we have many new categories to reflect the latest industry trends, our anniversary edition is promising to be brimming with innovation", comments Ovanes Ovanessian, Co-founder of Eventex Awards.
Eventex Awards 2020 has 180+ categories divided into 7 main group –  events & experiences, agencies & teams, technologies, event industry suppliers, destinations, venues and hotels. Any event or event service can find its perfect fit to stand out. Among the new exciting categories are brand experiences by sector, some trendy event types like employer branding events, guerilla marketing experiences and hybrid events, and a number of new categories for event suppliers, technologies, venues, and hotels.
Registering and submitting entries for Eventex Awards is easy and convenient thanks to Evalato Awards Management Software.
You can see all categories and enter Eventex Awards 2020 here: https://eventex.co/