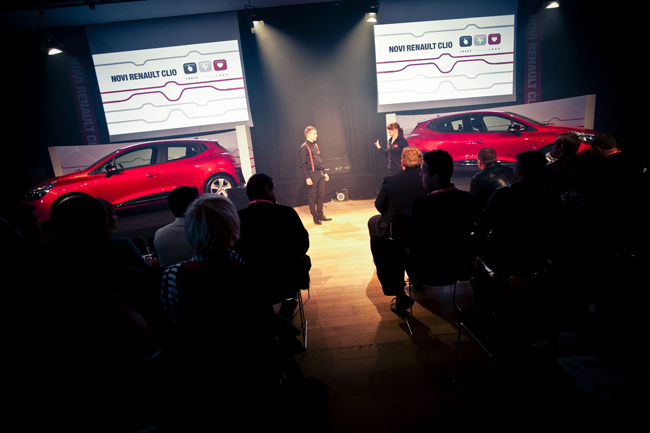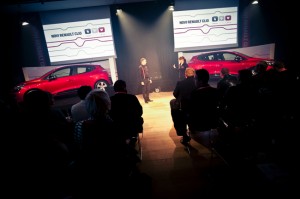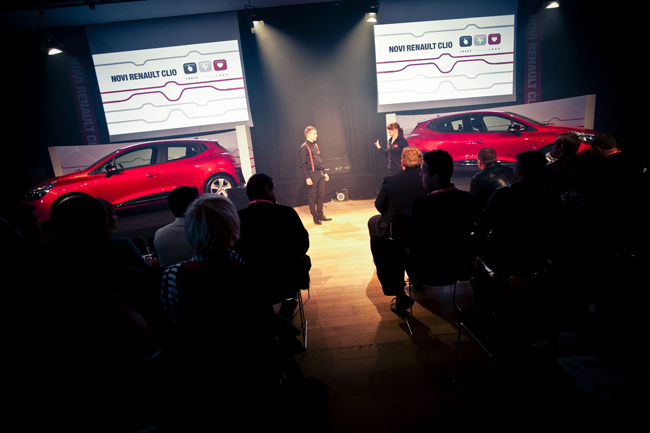 After the event, we had the honour to speak with the Renault`s leader of the project, Mr David Kušanić who works at the Renault at the position of Brand Manager in the Adriatic region.
1. The agency Eures-tim was selected for logistics of such a great and demanding event. Could you tell us why did you choose especially this agency?
The Eures-tim agency is our associate for a long time in organization of many events concerning education of sales and service network, press conferences etc. In that cooperation they showed to us as very reliable partner whose organization and logistic capabilities makes us as a client very confident and safe in quality of performance and realisation and implementation.
2. Did the agency fulfill your expectations?
Absolutely! It was exceptionally great and demanding project in which there where included many guests from all countries in Adriatic region.
All from employees in the Renault network to the press conference which we organized for the first time in the way that we invited journalists from all countries to such unique event. All that was held in one week and it needed a great attention so that every detail could be perfect and in its place.
As always Eures-tim agency showed that even such demanding project can be done at highest level and that our expectations, which by the way were very high concerning importance of new Clio, can be fulfilled and achieved without any objections. It was all that we expected and the Eures-tim uncompromisingly realized it!
3. If we considerate that this happening included education, convention and press conference, in which terms agency showed the most of their professionalism and stand out concerning to you?
In those kind of happenings there is a great fluctuation of people, test drives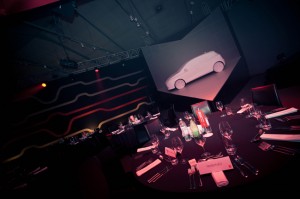 organization, F&B organization, accommodation and transport organization and is very important that all of that flows very well and without any problems.
In those situations it is essential to know that you have the agency and people you can count on and that they are thinking on all potential situations which can happen and that they are always one step ahead of the problem.
This is the approach of the Eures-tim agency and they are having it on all events that I am working on with them and for this event that was of great importance for me. In one day two events were held but in different locations.
Education of Renault`s network on one and evening convention on other location and like that three days in a row, followed by press event. Awareness of the fact that every detail in organization is covered and that prevention in case of some unexpected situation exists, for me, was the most important. For them even, unexpected situations aren`t unexpected.
4. Now when the project is behind you, what you can gladly remember?
Honestly, on this project we worked for a long time and there are many situations which I can remember of, but I will point out the first feeling when all started and after all this time of work and effort, event finally lived and that feeling is amazing. Immediately after it follows the positive feeling when all is over and you see that the guests were very satisfied and that is the greatest reward. Thanks to the Eures-tim, satisfaction is even greater and bigger and all week was perfect and impeccable.
N.K.