About the arrivnig of curling in Serbia, great efforts and time which was necessary to invest in the organization of the 4th World Curling Congress, we talked with talked with Mr. Marko Stojanovic, President of the National Curling Association of Serbia and Congress Ambassador of Serbia for 2015 and 2016.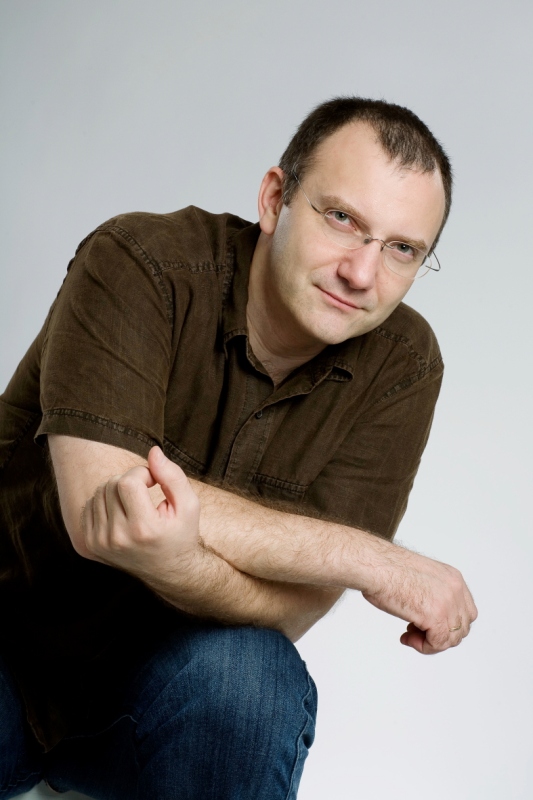 1. When did curling come to Serbia?
As far as I know, curling came to Serbia, or Yugoslavia, several times. After my wife Dara, our friend and Secretary-General of the Association Miodrag Kastratovic, and I founded the first curling sports organization in 2003 and the Curling Association of Serbia and Montenegro in 2004.
After that country also collapsed, and we founded the National Curling Association of Serbia in 2006. Many people at the time would tell us something along the lines of, "Well, I was planning to set up an association, too, and go to the Olympics."
So, the idea was there, but the entrepreneurial spirit wasn't. I myself watched curling on French TV in 1992 when I lived in Paris, which is where I was training in mime. That year curling was a demonstration sport at the Winter Olympic Games in Albertville, France, and turned out to be quite a hit.
After I returned to Belgrade in 1994, I was telling everyone about curling and the idea to go to the Olympics.
I met Miodrag Kastratovic at the end of the '90s, which was a turning point because he had also been involved in competitive dancing; he had a club and headed an association; he had a lot of experience with administration. But even from that moment on it took a lot of cups of coffee, talking about curling, and dreaming about the Olympics for us to register the association after three or four years.
The Bowling Association of Serbia was celebrating its 60th anniversary in 2013, and that's when I got a document that said that from 1949 to 1953 the Bowling Sports Association of Serbia represented bowling, bocce, and ice bowling, i.e. curling.
2. The 4th Annual World Curling Congress took place in Belgrade last year. How was Belgrade chosen to host the event?
We applied to host the event two times. On both occasions the application was submitted in partnership with DMC Vekol from Belgrade and with the support of the Serbia Convention Bureau. The competition was serious both times.
The city of Reno in Nevada, USA, known for its big hotels and casinos resembling those in Las Vegas, won the first time. However, with extra effort and lobbying, as well as the good will of the members of the Management Board of the World Curling Federation to at least send the event to some of the emerging curling countries that don't meet the requirements for competitions, Belgrade won.
That's how, after a golf resort near Glasgow called Turnberry, Denmark's Copenhagen, and the USA's Reno, we got the chance to organize the biggest non-competitive event of the World Curling Federation. This was a great responsibility for the National Curling Association of Serbia and a great honour for Belgrade and Serbia.
3. How many participants were involved in the event and which countries did they come from?
Professional events are most commonly promoted among industry people by sending an invitation to participate and a small brochure. We decided to develop a more serious PR campaign online.
A year before the event we sent information to the members of the World Curling Federation about Belgrade and Serbia, our culture, tourism, and history. We referred them to links on Wikipedia, Tourist Organization of Serbia and Belgrade, different interesting videos on YouTube. We told them about musicians, restaurants and specialty dishes, wines and rakijas, customs, but also the options in medical, dental, and spa tourism.
We also filmed a mini-series called Serbian for Tourists, which we uploaded to YouTube, and we were sending them links weekly, one episode after another, teaching them to say "Hello" and telling them about the three kisses when meeting, about what rakija is and how to order it in pubs, about leaving the tip. We set up a Facebook page for the Association that now has nearly 2,000 fans, and we used it to share different information.
All our efforts paid off – we had around 200 visitors and more than 140 delegates from 47 countries out of the 53 member countries in the World Curling Federation. This is the biggest, the best, and the most visited congress so far. That's what prompted the Serbia Convention Bureau to grant me the title of Congress Ambassador of Serbia for 2015 and 2016. Of course, the reward belongs to everyone who was involved in the event planning.
4. What made the biggest impression after the event?
The biggest impression on us who organized the event was changing the prejudice against Serbia. Some feared for their safety so they didn't bring their spouses, others "took a risk" and came with their husbands and wives, but all of them left thrilled with Serbia, Belgrade, their people, culture, and history, food and drinks, our customs, and every event we planned for them.
National Curling Association of Serbia was founded in 2006.
Most of them promised to come back and spend their holidays in Serbia, and all of them can't wait for us to build the first curling venue in the Balkans, whose first wall holds a brick signed and placed by each of them.