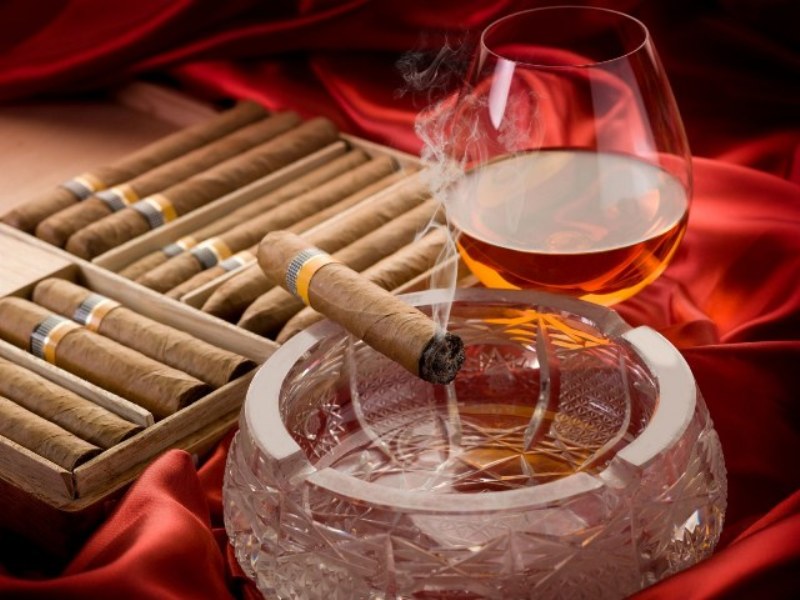 Cuba – Place Where Everything Started
Originating from Cuba, tobacco is grown and harvested in several regions of the island, especially in Vuelta Abajo plantations, situated in Pinar del Río province. Exploring the areas of Cuba, Christopher Columbus with his two sailors, found something that related history of Cuban cigars to them.
Namely, these two sailors came across a number of people while exploring. The men had a smoldering stick in their hands and certain herbs, which were dry and wrapped in a musket style leaf that was also dry, and lit at one end. At the other end they sucked or inhaled or received that smoke, when they breathed in. They had discovered the land of tobacco without being aware of the extension of their report. After that Columbus went to Europe, where he introduced to the Spanish people a new way of enjoying.
Cuban cigars weren't so popular, but in the mid of 1990s they had a big boom. In those years they became fashionable and stylish, largely due to their representation in the media.
The Most Famous Cigars
Many people don't now that the Cubans cigars were named by the works of Alexander Dumas and William Shakespeare. They are named so due to the tradition of reading books in the cigar factories, which dates back to the 1860s. From then till today, there were many brands of Cuban cigars, but some the most famous are Cohiba cigars, Montecristo, Romeo y Julieta, Partagas, Diplomaticos.
Cohiba cigars are considered for the leading brand of Cuba. The name originates from an ancient Taino Indian word for bunches of tobacco leaves, which was the earliest known form of the cigar. It is believed that the first Cohiba cigar was made in 1966, and on the world market came out in 1982.
Montecristo has a rich history, and it became one of the best known cigars in the world. Also it represents a standard by which all Cuban cigars are judged.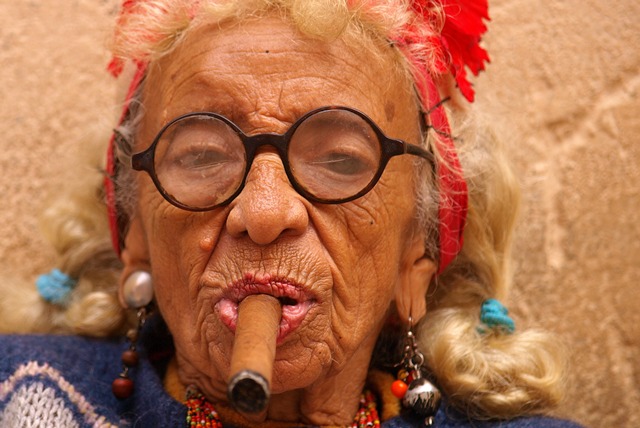 Romeo y Julieta has over 130 years of heritage, and it was named after Shakespeare's literary masterpiece. Created in Cuba in 1875, Romeo y Julieta cigar became incredibly famous in the 20th century.
Enjoying in Smoking of Cuban Cigars
In a world of noble smoking Cuban cigars enjoy the highest reputation and the peak of pleasure. They evoke images of sophistication and glamour. They are sold in boxes sealed with large green sign of authenticity. Smoking of this cigar has its own ritual. True smoker first smells the cigar, then he caress it and enjoy it before it is ignited. They say that smoking should be slow, never during work or on the street. Smoke should be drawn only every minute. For true smoker Cuban cigar is an opportunity to enjoy the unique combination of flavors and aromas.
Cuban cigars are a luxury, and not a cheap one. They are made from quality materials and a lot of care and attention goes into the making of every single cigar. Considering that it is very hard to find them outside of Cuba makes it even more desirable.
******************************
Cohiba Behike is the most expensive cigar on the world and it costs around 400 dollars each.
******************************
Partagas is the oldest cigar factory opened in 1827.
******************************
Habano is the largest international gathering of enthusiasts of the best cigar in the world.
******************************
The most famous smokers of Cuban cigars were Winston Churchill, Fidel Castro, Al Capone, Sigmund Freud, Albert Einstein, Charlie Chaplin, Jack Nicholson, Sharon Stone, etc.
******************************