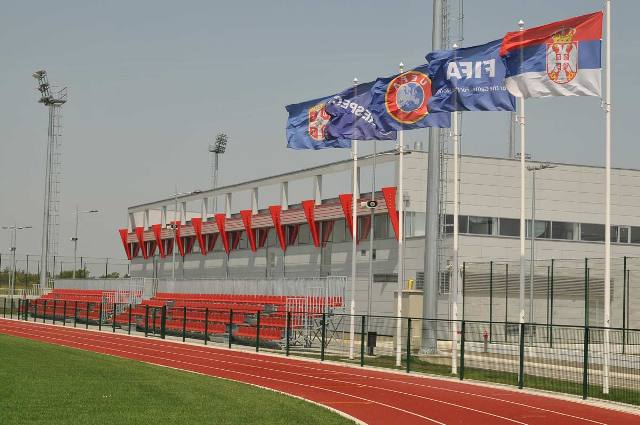 In September 2013, Hotel Srbija Lux**** and Sports Centre of Serbian Football Association proved once more to be an excellent choice for the companies and organizations intending to organize a sports weekend for their employees.
This September such companies were Farmalogist and Henkel Serbia, which arranged sports competitions and team building activities on the fields of ″Home of Football'.
Farmalogist prepared for their employees, 450 of them, a sports weekend on 28th and 29th September 2013, with a football field at their disposal. Also, Henkel Serbia organised football, basketball and volleyball competitions for 150 employees.
In addition to high-class services offered to corporate and other organizations, Hotel Srbija Lux**** organizes preparation arrangements for all local and foreign national teams. Further, Sports Services include five football fields with natural grass and one football field with synthetic turf, a mini pitch for futsal, large sports hall, Wellness & Spa centre and gym.