Hotel search site trivago.rs, at which visitors can find more than 140 million hotel remarks from different booking sites, has prepared the list of the best rated hotels in Serbia.
Hotel Galleria from Subotica is the best rated 4-star hotel by the guests opinion, with the score 89.30 (on the scale from 1 to 100).
Congress Hotel Galleria is situated in the center of Subotica, northernmost city in Serbia, which is close to the border of Serbia – Hungary.
Hotel is only two hour drive from Belgrade and Budapest, and their airports. Palić is an integral part of Subotica because it is one of the most attractive tourist destination in Serbia.
Hotel Galleria has 90 units: 78 double rooms, 10 apartments, of which 7 are classic and are 3 deluxe suites (Presidential, Royal and Honeymoon) also 2 rooms adapted for disabled people.
The hotel has the best conference facilities in Vojvodina and a simultaneous translation service in four foreign languages so that the conference can be held on a total of five different languages.
Atrium is a place that combines a business center, shopping mall and a hotel. Closed area of 1,300 m2 covered with glass construction, provides a place for organization of various programs, exhibitions, fairs and other events.
Hotel Galleria offers free parking in secure garage with two underground levels with total capacity for 200 cars.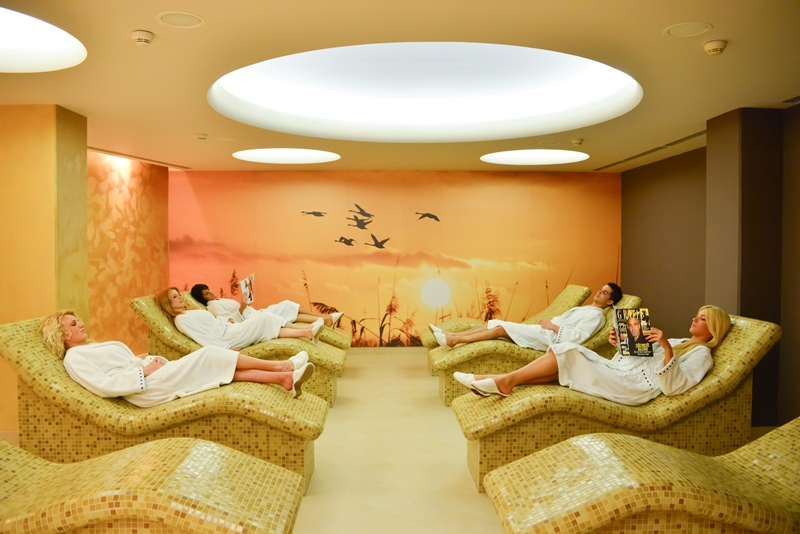 The hotel has one of the largest Wellness centers in Serbia. It stretches over 1,600 m2 and offers facilities that will allow you to relax and recharge your energy: Finnish saunas, Turkish baths, Dr Kneipp water therapy, Salt room, Tepidariume, Relax zone, VIP wellness, Whirlpool bath, Capsules of health as well as top massage programs and body treatment.
In wellness centar there is also Wellness Beauty salon for hi-end facial treatments, waxing, manicure, pedicure, and other cosmetic services.
The concept of Galleria Wellness center for the future is "WELLNESS, HEALTH, BEAUTY AND FITNESS".
Galleria Wellness center is oasis of peace, where the rest, relaxing and harmony are the guide to renewal of body and spirit.
Vision of hotel is to create inspiring environments that brings people together.