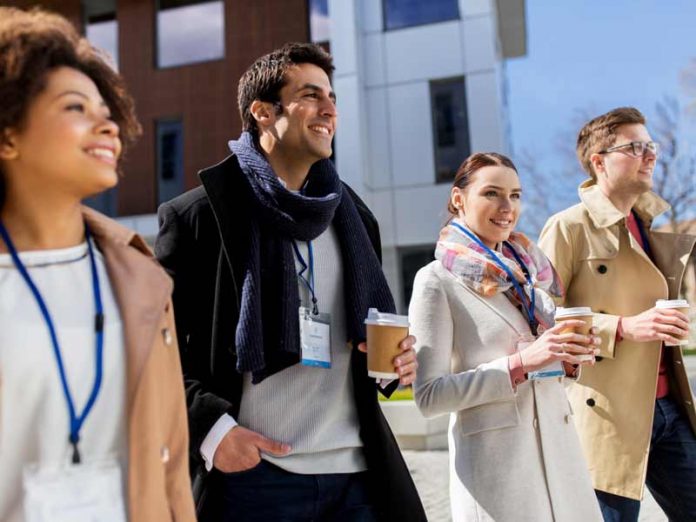 It's not easy being a leader. In addition to the obligations you have in terms of coordination and delegation of work, you should also take care of employees.
Of their productivity, the quality of work they perform, the speed at which the work is performed, but also of how employees feel during the working day. It is generally known that the productivity and quality of work are in direct relation to the atmosphere in the team. If team members are dissatisfied, frustrated and unhappy at work, you cannot expect good results.
It doesn't matter whether you are part of a smaller or larger collective, whether you work in a small, medium- sized enterprise or a large company, expectations on both sides are always the same, and, to a certain extent, the same rules apply – meetings are definitely
an inevitable item. Therefore, you can always start using small tricks that will help you relax the atmosphere and show your colleagues how much you appreciate and value their work and dedication. In this regard, have you ever wondered how a personalized meeting would look like? What does it mean? And how to organize it? Read our suggestion in the text that follows.
Even business meengs can be adapted to the measures, desires and interests of the participants. It takes only a lile me, patience, imagination and good communication with employees. Of course, every business meeting has per-determined topics and points to be discussed. And of course, it's not an idea that the meeting, because of personalization, completely loses its meaning. But small modifications can make great results!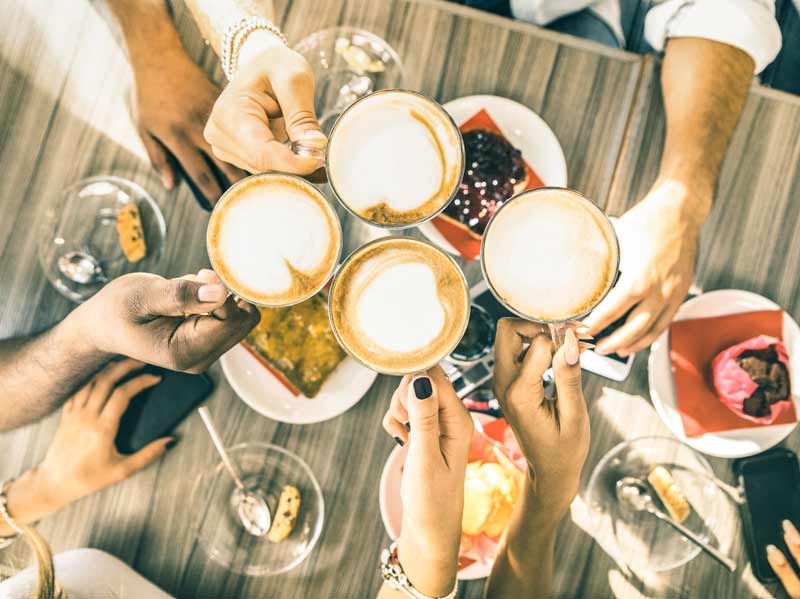 Make a plan so that everyone participates
First, you need to make a meeting plan and select topics to discuss. If you are employed with a large company, and you are not in a position to talk to just about every employee, it is our recommendation to create additional questions and make a questionnaire for all who need to aend the meeting, which you will send them a few days earlier. For example, if the topic of the annual meeting organization is the organization of a team building tour, you can offer them several options for the locaon in the questionnaire, ask them which type of team building acvies would best suit them, give them more opons in the choice of restaurants, food (ask if there are vegetarians, vegans or whether someone is under fasting), what kind of music they would like with evening informal gatherings. Of course, all offered options should be within the framework of a predetermined budget defined by the company for this purpose.
And even team building acvies can be parally personalized. There are many examples of games that are included in this category, which are, in fact, of a personalized nature. Here's an example. One of the games can be the one in which team members guess who is the person in queson while one reads to the group the characteristics and the situation related to that person. It could be started from the most important characteristics, like "it's a male" or "it's a female". Further on, some specificities can be mentioned: "We know that he/she likes only strawberry ice cream", "coffee is always drunk without milk", "he/she is always smiling", "never late and takes care that others do not break the deadlines", "he/she is always ready
to help when necessary", etc. It's even possible to men- on the funny situations that have happened, and that colleagues have aended.
Let the beginning be fun
Would not it be fun to have a cup of coffee or tea with a name or nickname for everyone at the table at the beginning of the meeting? Maybe a picture from some comical situation that happened in the office earlier? Or the lapses that he/she once had, and by which the other colleagues will remember him/her? Each of us found ourselves once in such a situation ☺. For example, if an associate or colleague who does not work with you comes to your meeting, you can make badges with their name and surname and give it to them before the meeting.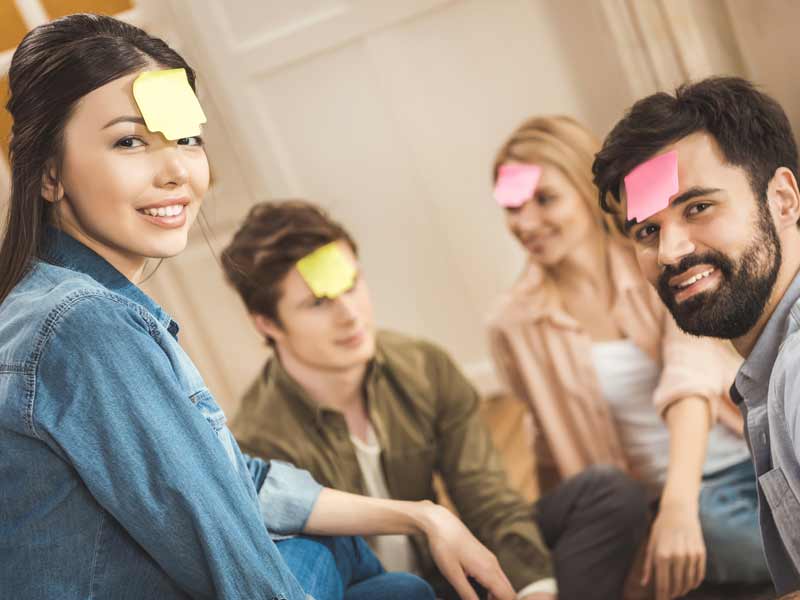 Different can be better
If you belong to a little more "flexible" companies or support a more relaxed atmosphere at work, you can schedule a meeting to begin at the convenience of the most colleagues, and not when they are usually scheduled – in the morning. And believe it or not, there are research conducted by psychologists, which shows us that meetings at the end of working hours can be more fun than morning because people know they go home afterwards. Plus, most are trying to complete all their obligations before the meeting starts, so they are more productive on that day and do most of the work than usual!
You can also give your colleagues the will to, for example, choose a chair on which they will sit. Someone has a comfortable regular office chair, and someone might rather sit on a hiker or a tripod. Somebody likes to sit next to the window, someone feels safer and more comfortable if they are close to the door. If you know the order of presentations during the
meeting, you can even make slides in advance by announcing the next one to present with his/her name on it. And if you are creative, and you have a lile more me available, you can "make it a game" to put in this slide some interesting things about that person or some detail that the rest of the team binds to him/her.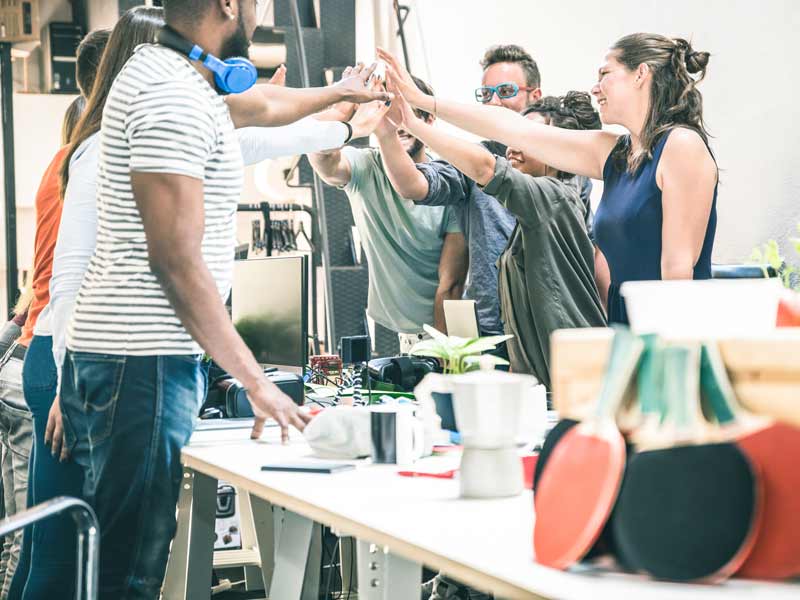 Take the opportunity to ask each of your colleagues that aend a meeting whether they have
something to add or say, especially if it's a field in which they are professionals. They can give you valuable guidance, and they can point you to something that you accidentally forgot or overlooked. Certainly, this way you show that you care about someone else's opinion and that you are ready to hear the advice of colleagues and associates.
These are some of the recommendations that can serve you for the purpose of personalizing the meetings. There are a lot of options, this subject just needs to be re-considered on. All this represents an investment in the team you are managing because, in the end, do not forget that the individual makes a team!