Organised for the second time this year, "ACE of M.I.C.E. Exhibition" is the leading regional event for the meetings, incentives, conferences, events and business travel industry organised for the second time this year.
The event gathered 11,687 industry professionals with over 269 exhibiting companies from 25 countries and 656 high-level hosted buyers from associations, agencies and corporate companies.
ACE of M.I.C.E. Exhibition 2015 held also colorful panels and various conferences for 3 days which hosted 70 expert speakers.
At the 3 day show, participants will be able to have pre-scheduled B2B meetings with local and international hosted buyers, participate to seminars, networking parties and ACE of M.I.C.E. Awards Ceremony on March 17th, 2016 which is gathering more than 2.500 MICE professionals from all local industry stakeholders and choosing the best of the year!
The 3rd edition of ACE of M.I.C.E. Exhibition will take place at Istanbul Congress Center (ICC) and Istanbul Lutfi Kırdar – ICEC from 16th to 18th March 2016.
Growth and Awareness in MICE Industry Have Been Increasing
Meeting, congress and event industry which has been growing and adding benefits to countries' economies with its dynamics has also been developing in our country. The industry has caught an increase in our country since mid-90s and after 2000s it became an industrial power.
Other than the seasonal holiday era the tourism sector has a stability but with the growth of MICE industry there were exciting developments both in national and international tourism. MICE industry has been understood as a branch of tourism most of the time even by industry professionals but lately has developed into an interesting point both in content and operation area.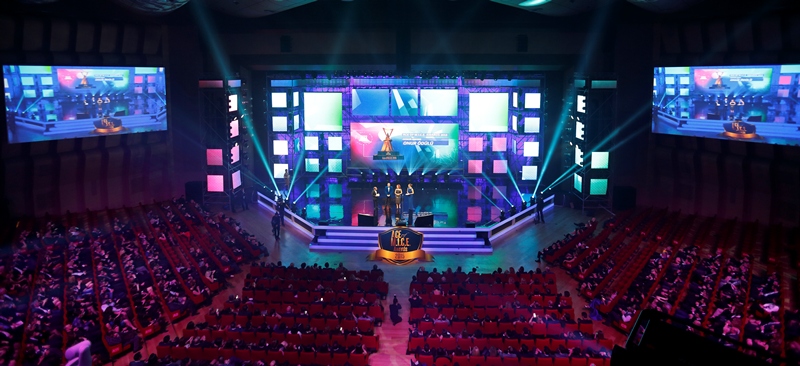 That's why the importance of exhibitions and summits has increased which will gather the industry shareholders. By this means, ACE of M.I.C.E. Exhibition filled an important deficiency of congress, meeting and event industry and organized an effective organization for sectorial gathering to born.
The meetings sector in the region is growing including Mediterranean, Eastern European, Middle Eastern and Black Sea countries and Turkey consequently became a top destination and a market in particular Istanbul being one of the top 10 congress tourism destinations since 2010 at the international rankings.
B2B Meetings = Business Power of the Exhibition
Hosted Buyer Programme which is the most important step of ACE of M.I.C.E. Exhibition gathered national and international MICE companies with the Hosted Buyers from Turkey and all over the world.
Incentive companies, professional congress and sports organizers, event companies, DMCs, business and conference travel agencies, PR and advertisement agencies held pre-scheduled B2B meetings through online system.
The meetings were 20 minutes long and very beneficial for everyone. Hosted buyers who came out from all over the world had a strong business connection with Turkey MICE industry companies. The number of hosted buyers at the exhibition has increased according to last year and this strengthened the size of business.