In an intriguing combination of rich and telling past, fragrant vegetation reaching down to the sea and the cult la belle époque resort buildings,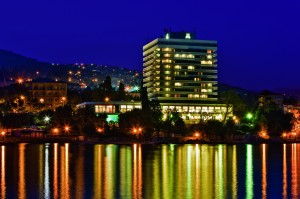 the Liburnia Riviera Hotels company carry on the centennial tradition of hospitality and gastronomic feasts of Opatija Riviera, a unique place where the Mediterranean embraces Central Europe.
We are one of few Adriatic destinations offering daily as many as 3200 seats in 20 convention and banquet halls and lounges, in 7 Liburnia convention hotels in Opatija, Lovran and Mošćenička Draga.
The award-winning Crystal Ballroom of the Kvarner Hotel (700 seats), or the Golden Hall of the Imperial (400 seats), the two historic hotels, renowned as a destination of kings, noble families and artists in its glorious past. Meeting rooms (120 seats) of the Palace-Bellevue which bears an attribute of the "image" hotel of the Opatija Riviera.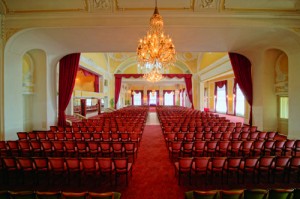 The modern congress halls of the Ambasador (500-700 seats), or  Excelsior Hotel (120 seats), as well as the Admiral Hotel (160 seats), and Marina Hotel in Mošćenička Draga (220 seats).
Additional workshops and presentations can be simultaneously arranged in a number of additional lounges, halls and amenities, thus providing total capacity for 2500 participants.
We organize conventions, expert seminars and presentations based on a turnkey system – from simultaneous translation to state-of-the-art technical equipment.
Some of the international congresses held in the hotels of the Liburnia Riviera Hotels company:
Ministerial Conerence of the European Ministers responsible for Cultural Affairs,  2003.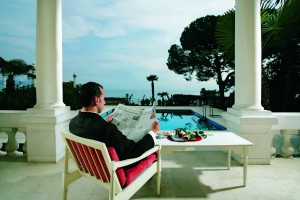 19th UNIMA World Congress, 2004.
Congress Union Europeenne de Motocyclisme (UEM-a),2005.
Summit of the Southeastern Countries  "Communication of Heritage and  Vision of Southeastern Europe" 2006.,
10 European Conference on Traumatic Stress – ECOTS, 2007.
15th General Meeting of European Association of Experimental Social Psychology, 2008.
International Meeting on Forensic Medicine, 2009